Recently switched my X11 hashing power to payout in Dash. I'll trade it into Bitcoin once the markets become more stable. ZCash mining should be starting towards months end so I'll keep everyone posted on the performance of my Genesis Mining.
For 3% off: izwoH2
Click on picture to be redirected over to Genesis Mining. Remember the 3% off code can be used as often as you please!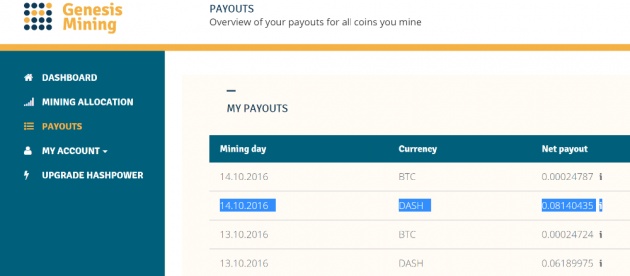 Happy Mining Bitlanders!