Xcorps 45. SKATEPIPE - Full Show - The Xcorps guerrilla TV crew rolls into the small southern California town of Upland to shoot pool skate legend Steve Alba AKA "Salba" carving the Badlands Pipeline skate park - home and roots to some of the best Vert skaters on the planet!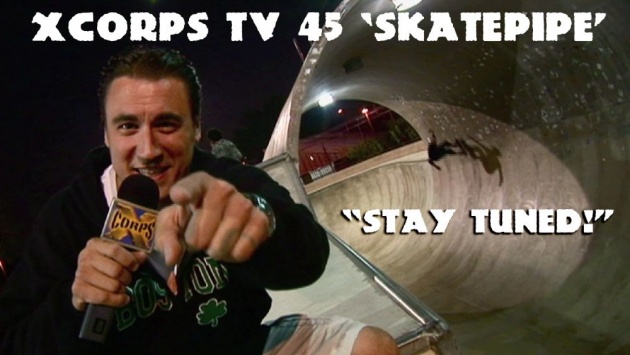 The show opens with on camera host Jason Lazo dwarfed by the 20-foot tall Pipe-part of 10,000 sq. foot Skate Park in Upland opened to the public in 2002 designed by Steve Alba and California Skate parks Purkiss Rose.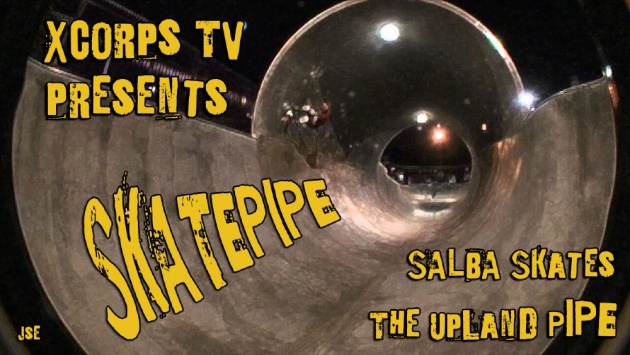 Nice action shots here of Steve Alba flying on his board along with other locals catching massive air off the 360-degree concrete tube backed here by tunes and video from the band CLUTCH presented by RIVE.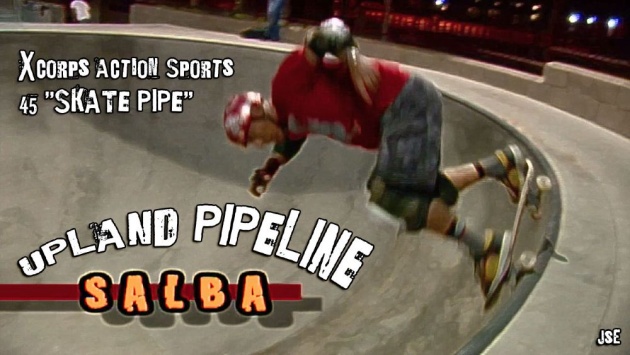 After the break its back to the action at one of the wildest skate zones we have shot! The Upland park is a holy zone modeled after the original Upland skate park of the 1970s originating with the Baldy Flood Control Pipe.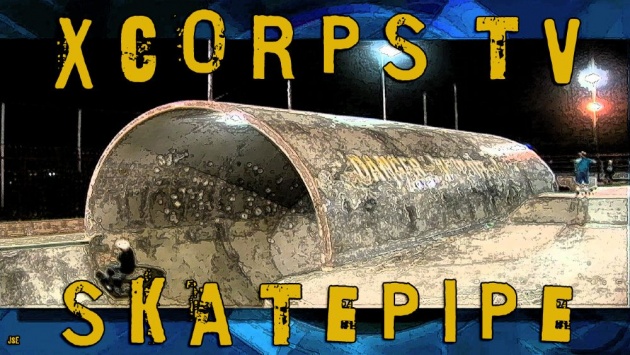 X cams roll the action of bank/vert skating starting with a mini-ramp take off ledge rolling into a phat metal coped half-pipe leading into a 20 foot full-pipe and ending in a deep swimming pool size vert bowl.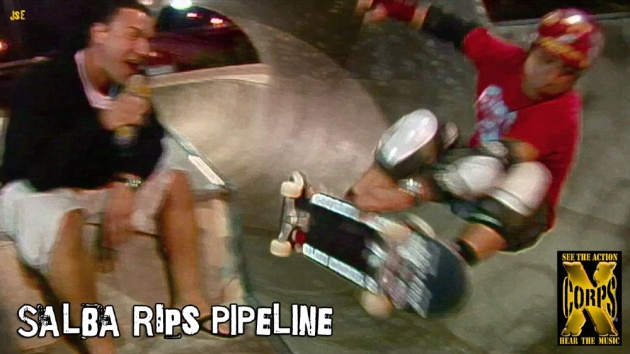 See SALBA Rip and Tear here pumped by music and scenes from LA punk band The BRIGGS. Segment three returns to the speed zone where skate wheels sing and bone-crunching freefalls are part of the ride! Great action here cut to SALBA jamming with his band POWERFLEX 5 at a local club.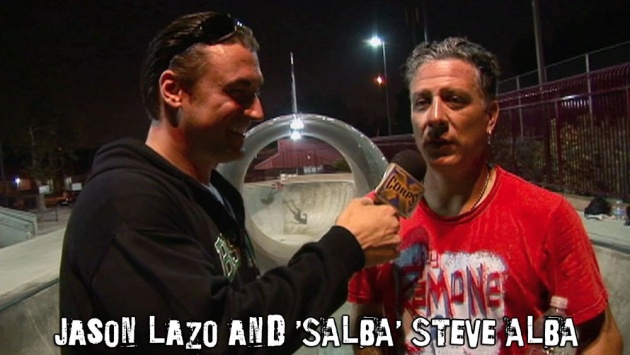 Xcorps host Jason Lazo talks with Steve Alba who lives in Upland about the killer park. Check out his 8-ply gnarler board and hear what he says about the PIPELINE!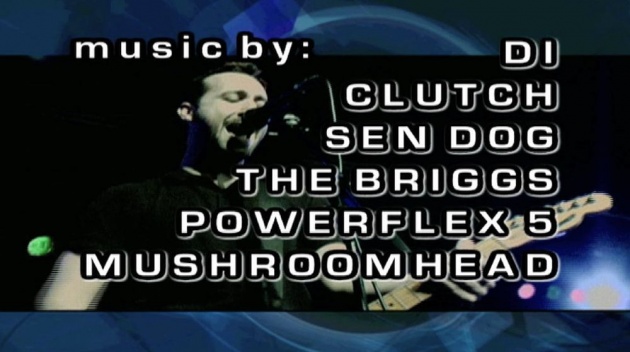 Xcams roll on local hotness Michelle Riddle hurling around the pipe course!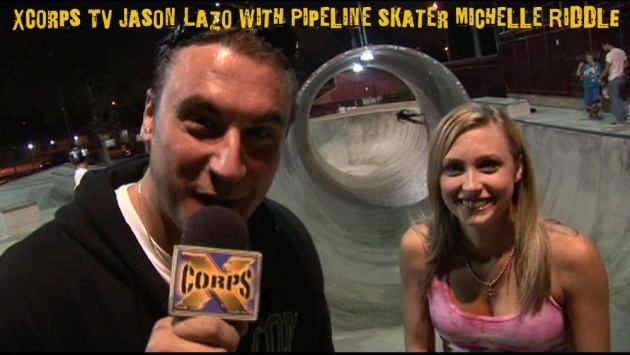 Michelle was the only chick riding the monster!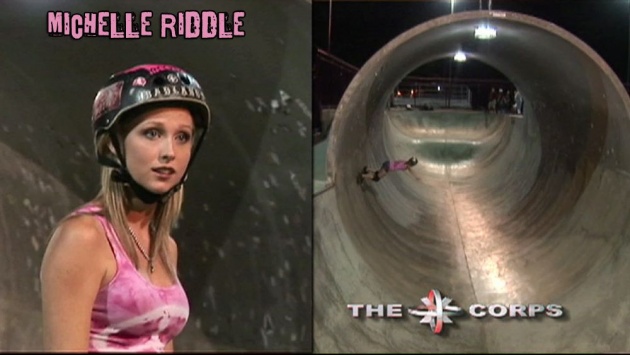 Jason talks to Ms. Riddle about how long it took her get to her skate level and what she inspire to be!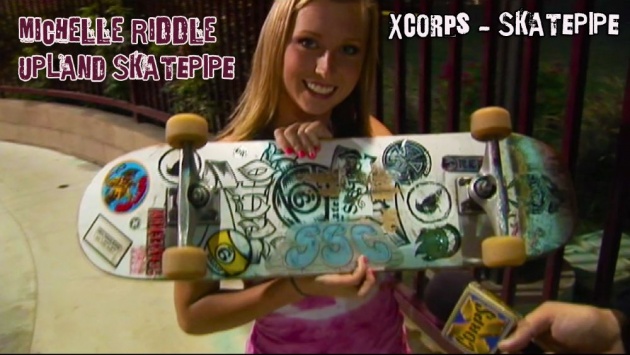 SEN DOG does the tunes.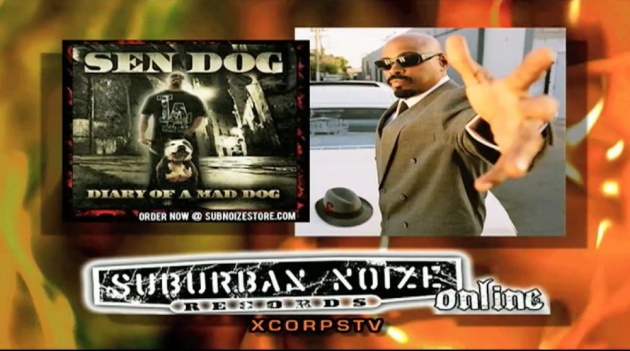 After that a special RETRO X piece with skate shots never before televised- 16mm B&W film shot at a Pocatello Idaho skatepark in 1979.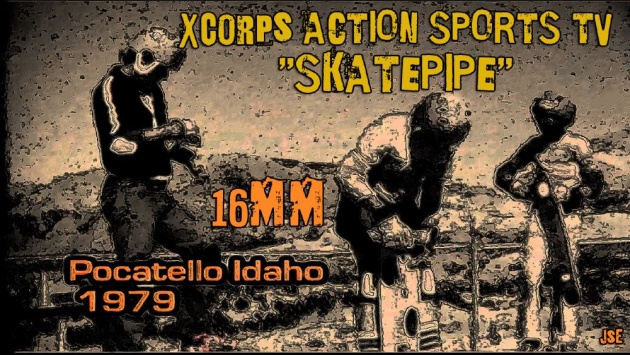 Rare! Check the gear! Theatrically twisted MUSHROOM HEAD video adds special spice to the action.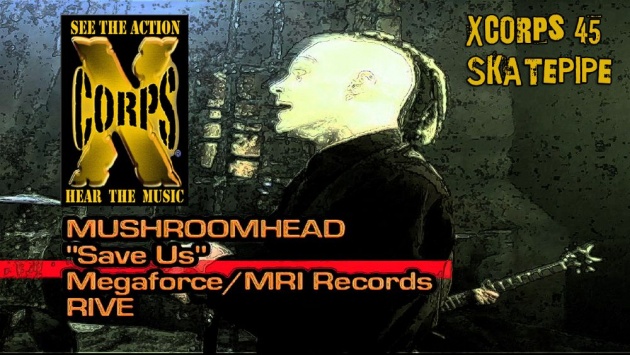 This SK8 show closes with host Bob Woodard reporting on a cool new skate product the PHOTON LIGHTBOARD.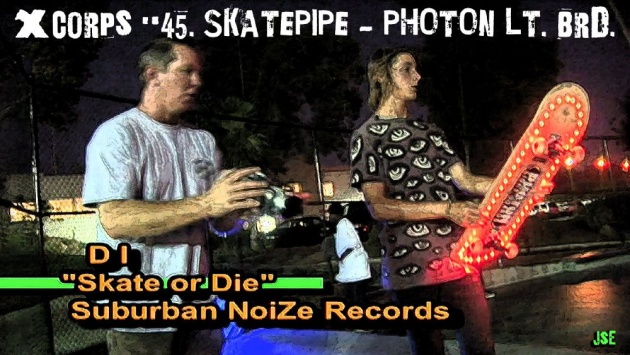 Check out these sick decks imbedded with 55 LED lights at a local San Diego park!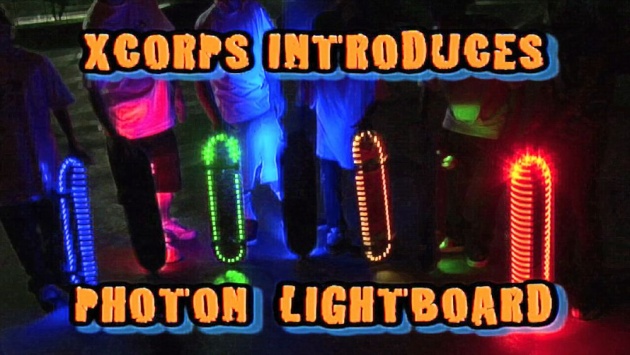 Nice light trails man!!! SubnoiZe band DI does "Skate or Die" music track.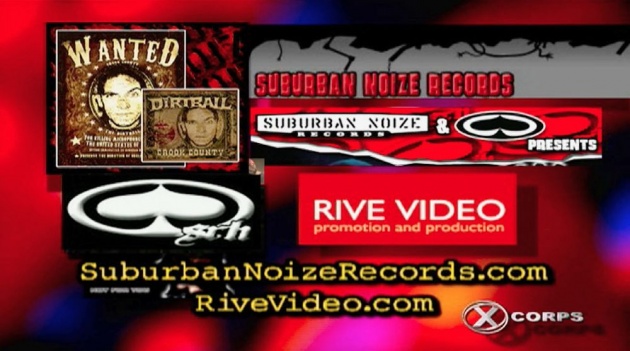 See the Action Hear The Music Join The Xcorps!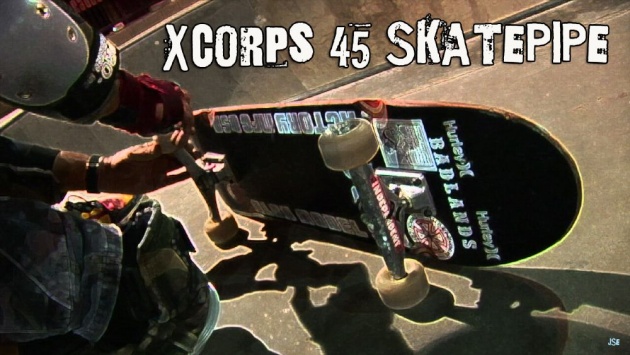 Xcorps 45 SKATEPIPE - FULL SHOW
http://www.bitlanders.com/movie/xcorps-45-skatepipe-full-show/80623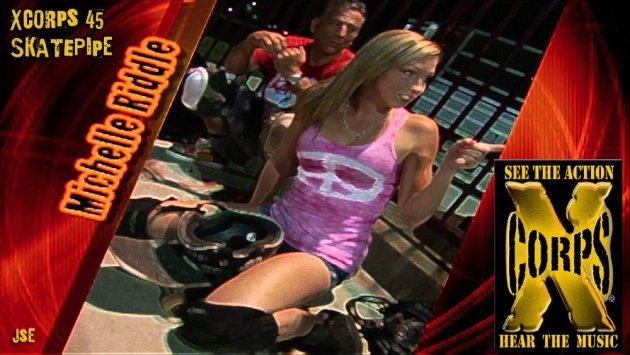 A J.S. Edmondson Film 6/09 Trt-22:00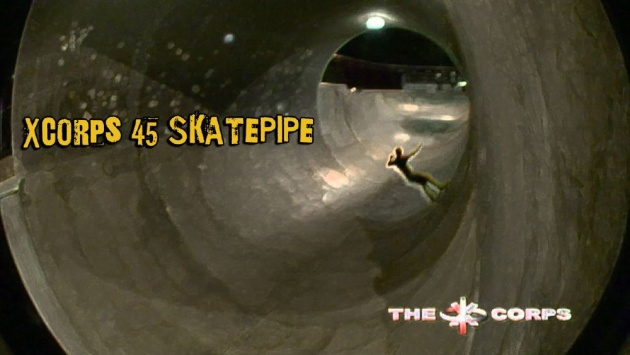 Watch the FULL Xcorps Show SKATEPIPE here on BITLANDERS
©2014 TheXcorps http://www.xcorpstv.com/