Xcorps TV SPECIAL Report – The HAMMER MAN - Michael J Lavery
Ok try this Xcorps TV viewers!
Here is an Xcorps TV challenge to all - Try this seemingly simple mental and physical task! Simply balance an ordinary golf ball on the striking surface of a hammer for more than just a few seconds or better yet bounce that golf ball on the end of the hammer more than 1 time without it flying wildly away! Then try it while your running and reciting the alphabet or doing math problems backwards! Good luck!
Well at least you can watch how it's done!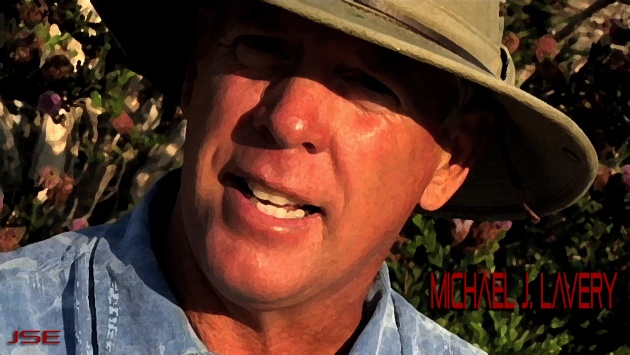 Xcorps producer Stu Edmondson happened to have a production Sony Z1U HD video camera with him while cruising California coast Hwy.101 in Laguna Beach when saw this guy bouncing a golf ball on a hammer and this person could easy do this incredible demonstration of physical focus and at the same time do complex mental and vocal tasks!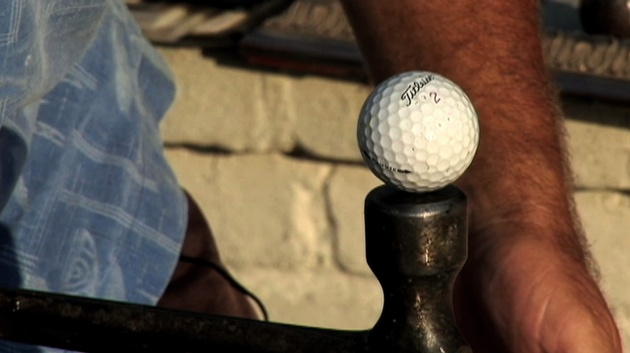 This video is what happened as it went down in Laduna Beach in the usual Xcorps shoot style – no scripting or practice takes just roll cameras on the action! This man Mike Lavery was full of unique and surreal action the result of which was what he called Whole Brain Power use. He currently has a book published on the subject called Whole Brain Power by Mikchael Lavery.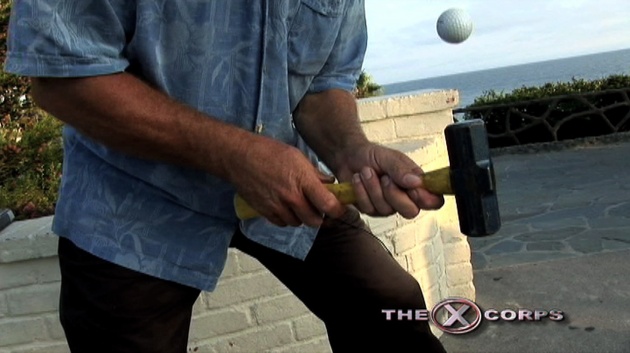 This unusual doctrine spins around the premise of developing and working out BOTH sides of the brain at the same time through rigorous vocal recital and super demanding physical moves using just a hammer and a golf ball! Sounds easy enough but just try it! Check the forearms on Mr.Lavery resulting from holding a carpenters hammer outstretched bouncing that simple golf ball!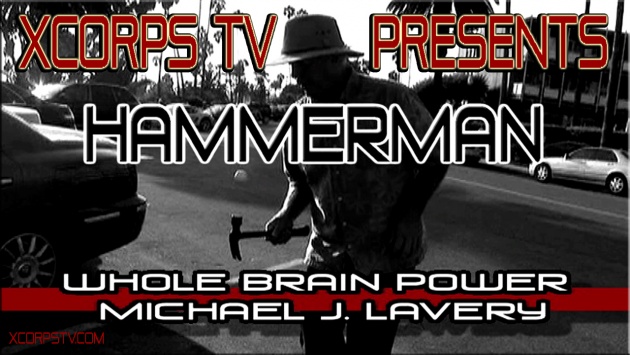 All kinds of crazy unique and talented people have joined The Xcorps including Laguna Beach resident artist Michael J. Lavery who promotes dual brain use by working out with golf balls, sledge hammers and multi task word training! See these amazing video clips!
The hometown for the sport of skim boarding is the idyllic beach setting for this special Xcorps TV report. The highway 101 coastal artist colony of Laguna Beach is now home to one of California's best coastal artists Michael J. Lavery, originally from Massachusetts who besides being a successful artist is also well known as a physical athlete and trainer!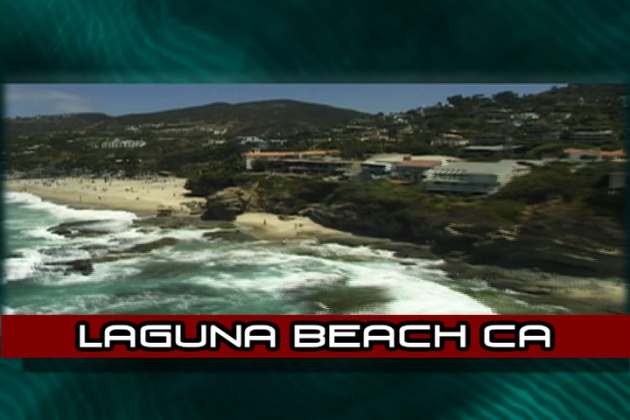 Using an assortment of construction hammers his workout regime includes simply bouncing and balancing a simple golf ball on the head of a hammer while reciting simple brain charging word workouts resulting in insane levels of power and coordination!
Check out these siCk action video shots of Michael bouncing a Titleist golf ball on the head of a framing hammer while running the Laguna Beach streets - switching the hammer from left to right hands while reciting the alphabet backwards!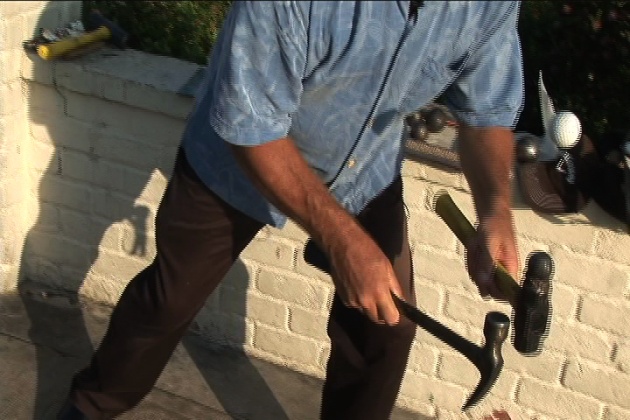 Mike then demonstrates a spatial intelligence motor drill by bouncing the ball with a heavier 4 pound sledge twisting the hammer 90 degrees between bounces while calmly talking about the brain process at the same time! Let's see that again!
Besides painting ocean scenics this Renaissance man is also a musician whose songs back the action in this XC film segment. He has appeared and demonstrated his physical skills on numerous national TV shows and specializes in training golfers to hit the ball a LOT farther. No surprise! Michael has also written a book named Whole Brain Power detailing his whole brain knowledge of ambidextrous hand eye agility training combined with mental task training effecting both sides of the brain resulting in extraordinary physical skills!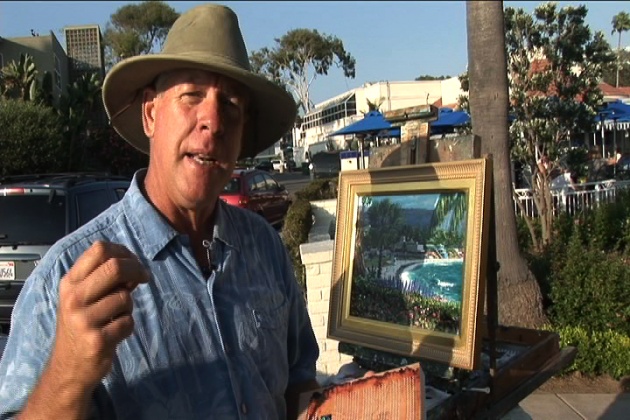 Check out the XCAM shots of Hammer Mike using a simple rubber mallet to bounce and balance a golf ball while walking and talking - making it look easy. Isn't this easy? NO!…the average person can balance a golf ball on a hammer less than 3 seconds!
You never know whom you will meet on The Xcorps!
Music and artwork by Michael J.Lavery.
See The Action Hear the Music Join The Xcorps!
A J.S.Edmondson Film 9/2012 TRT-7:00
©2014 TheXcorps http://www.xcorpstv.com/