It's time for some more Nintendo E3 coverage! In this blog I'll be focusing on Nintendo's upcoming game Yoshi's Wooly World.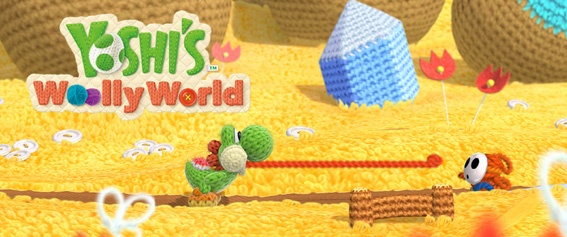 Yoshi's Wooly World is an upcoming WiiU exclusive title from Nintendo. The game features the familiar Yoshi (as the title would suggest) as our protagonist, but with a twist. Similarly to the game Kirby's Epic Yarn everything is made of yarn giving the game a very home-made look that is very visually appealing.
It is so cute you even forget that Yoshi is a human sized reptilian monster that vomits juice onto people and eats them with his tongue... almost.
I think that this game has a lot of potential to switch up the traditional Yoshi series game style. I look forward to more news on this game.

STAY TUNED TO MY BLOG FOR MORE E3 COVERAGE
MY LINKS
YouTube: youtube.com/ThatTallGuyJohn
Tumblr: thattallguyjohn.tumblr.com