Of all the reality shows that make me cringe, I find Toddlers and Tiaras the most disturbing, and I don't even watch it. Its existence is enough to make me feel sorry about everything that is wrong with it. But the world is fascinated with little girls who are forced to look 40 by their deranged mothers with their hair and make-up, spray tanning, and the mystery beverages they have to chug to stay in shape, feel energetic, etc. These pageant shows let you peek into the world of all those little girls as they become psychologically damaged.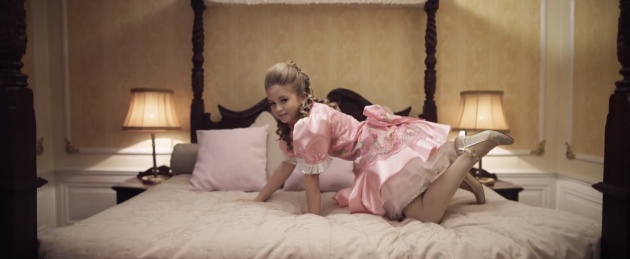 Usually, for my WACKY TUESDAYS series, I pick videos that have some humor and positivity in them. But life is not always ice cream and cake. This week, I am highlighting a music video directed by Mikel Cee Karlsson for the Swedish quartet, The Amplifetes' single "You/Me/Evolution". Shot in a narrative style that's reminiscent of a short film, the video turns the lens on a pageant girl's birthday party. With bouncy curls, shiny lips, and plenty of mascara, she takes her seat at the head of the table, looking impeccable in her pink dress. The dinner guests consist of awkward and "perfect" looking kids and their apathetic parents who applaud the little princess in slow motion. There's some dancing, a sexually-charged and ambiguous bedroom scene involving two kids, a dolled-up mother, and lots of balloons.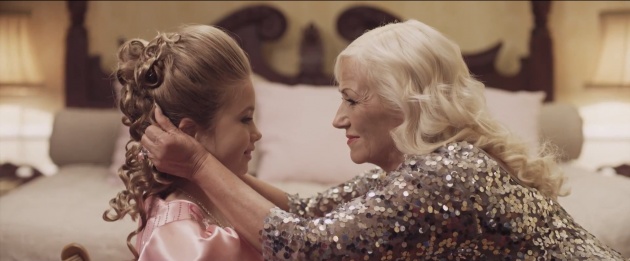 The video has been described as "beautifully unnerving," and I don't disagree, because it's beautifully shot and unnerving at the same time. However, I'll let you be the judge. There's no doubt that the little girl did a good job "acting," though I'm not sure what kind of directions she was given by the director or if she understood what it takes to be a little pageant queen. Still, she got to pretend like one for a day.
Watch the video below:
Tune in for more wackiness on Film Annex's online film distribution platform.
-- Eren