Youth is that part of human life in which the skills of young man's are on the rise. Desires, aspirations and passion of doing something and everything remains on extremes. When poets and writers made the youth as their topic, then the history have given the evidence of that the youth has been prominent in change and development. This is the reason the youth is considered as the great asset and capital investment of the nation. When viewed from this perspective, God Almighty has bestowed great wealth to Pakistan. 50 percent of Pakistan's population is less than 23 years of age. It means that if population of Pakistan is 20 crores then 10 crores are 23 years of age.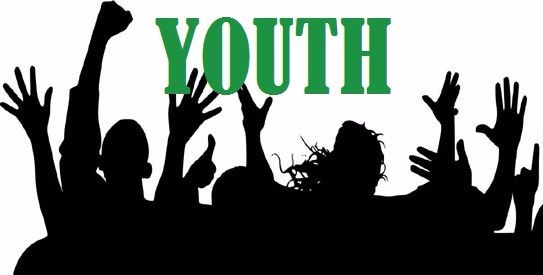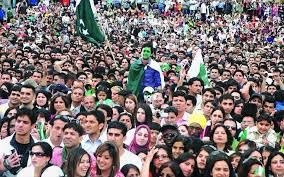 Of course, we are blessed with young power. But the main thing is that the development is of man or nation is not possible with resources while it is possible with the correct use of resources. Such a thing is not possible with solid plans, dedication and hard work.
"We shall bring forth youth, my young men! I have young men, youth are my lions etc". We hear slogan and claims like that but the reality is quite opposite of these slogans and claims.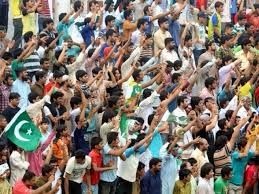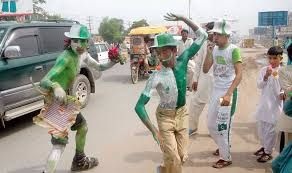 Youthonomics global index has reviewed the youth of 64 countries all over the world for 2015. For this purpose youthonomics team used the data of World Bank, UNECO (United Nations Educational), Scientific and Cultural Organization) and OSED (Occupational Skills and Enterprise Development). These 64 countries are classified on the basis of reviewing 59 indicators like health, education, employment, security and entertainment. In this list Pakistan is on 56th number. Norway, Switzerland, Sweden, Denmark and Nederland has declared suitable countries for youth. Only Russia, Kenya, Egypt, Brazil, Mal deep, and South Africa such 8 are worst than Pakistan's condition. The unfortunate situation is that Bangladesh, Siri lanka and India's like backward countries are also above from Pakistan in this list.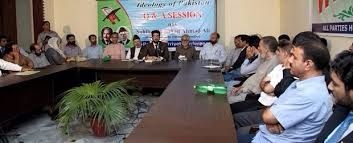 The situation of our planning is that there has been no census from last 17 years. It has been 68 year of Pakistan came into being. Only four censuses have been done, 1951, 1972, 1981, and 1998. While in all the countries of the world census is done after every ten years.
Poverty, inflation, unemployment and insecurity, such problems have made life of nation very difficult especially of the youth. The root of most of the problems of youth is the lack of education and training. No approach to the educational institutions. Two and half crore children are deprived of schools. Children who get admission in school, only 23 percent of them get admission in secondary school. Hardly 5 percent can reach to the university. Then, low standard education is another big problem. Ban on student's union has made the national politics quite barren. 20 percent educated youth is unemployed. Pakistan is going back in sports. Drugs addiction, increase in crime and terrorism has pushed whole the nation into a dark cave.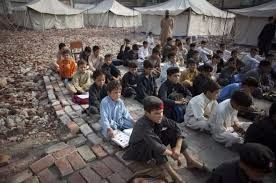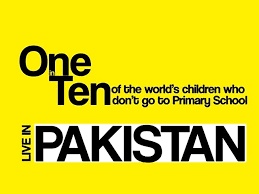 here is a video of short documentary of the situation of education in Pakistan.
Pakistani media compared education system with Indian education system, following is the video of the comparison.
The seriousness of government can be evaluated by the youth policy made in 2008. This policy was made to express some pleasing aim for the youth like, make young people aware, to instill patriotism, to create good and skilled citizens, and mental development etc. But there was no procedure of implementing these commitments in the policy. After the comprehensive and interesting observation on the policy someone said that if someone wants to see the poorest policy he would see the Pakistan's youth policy.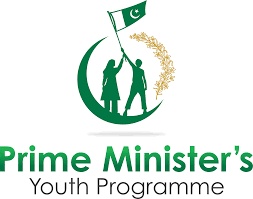 Practically, the situation is that for Prime Minister Business Loan Scheme only 8 thousand people submitted applications for this scheme in which only 6126 people agreed to loan according to the terms and policy. On 1st august 2015, the president of national bank of Pakistan, Ahmed Iqbal Ashraf has briefed in senate to the Standing Committee of Finance and revenue that "people are not interested in this scheme".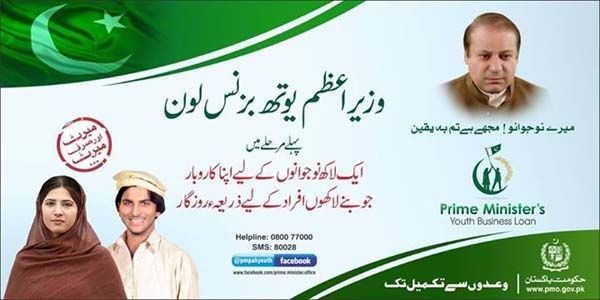 The reason for this deterioration is that Pakistan is always ruled by landowners or dictators. Both of these have done nothing other than perpetuating their power and dictatorship. Dictatorship is a separate thing. Political parties, with exception are also the property of landowners, Nawabs (famous personality whether for good or bad) and chaudhries (a man who is known to be cruel in his area). Landowner and Nawabs never let any common man to be his partner in his property.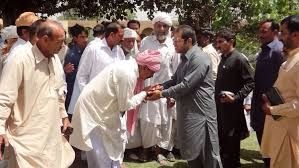 Now, in the name of "change" youth has been plundered. The way, leaders in TV debates put seriousness and civilization aside and the way workers on social media in response to criticism against the party come down not only to misbehave but also bare abuses, this is another dangerous trend. The reason is that political parties use youth only for slogans, rallies and procession but they do not care when it come to the education and future of the youth.
Now the situation is that the problems of thousands of young people cannot be solved by one party. It needs a comprehensive youth policy in which central and provincial and municipal governments, political parties, social organizations, media, civil society, all institution, especially the role of educational institutions needs to be clear.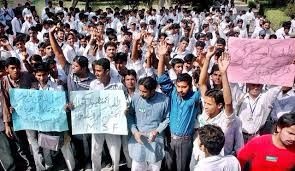 Under this policy, political education (political science) should be part of the curriculum since the seventh grade. Not only ban from union should be removed but it should be used for the aimed political activities. Student organizations need to be limited to student politics and bound to proper political training. Different organizations like youth assembly should be encouraged. Promotion of sports should be properly arranged. Create skilled youth then provide employment should be an important part of this policy. Media has important role in this. Media is developing indecency in the name of media. This is no service to youth. Media should be bound to educational and recreational programs.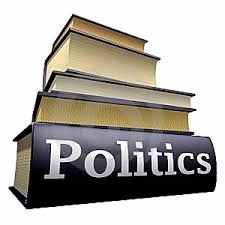 Remember, if we don't realize the urgency of the situation, we will lose so many precious abilities, frustration will increase. Confidence on current political system will increase which will lead to increase in crimes and will provide fuel to the fire of terrorism. Then sometime, may God forbid, this country may look like Libya and Iraq.