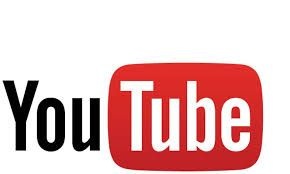 YouTube is a video-sharing site that lets you share your content for the online world to watch YouTube also let members to earn with their content videos. It can be a vlog, baking lessons, diy tips, video gaming commentaries, funny video, animal video, educational video or any kind as long as it will not violate the copyright content and a video that is for general public viewing.
It has been a platform to many YouTubers to reach fame and fortune. Some of the celebrities that we know and that already established their career in the entertainment/music industry comes from YouTube. To name a few are Justin Bieber the Canadian singer who became famous from his song Baby, Darren Criss American singer-songwriter and actor who played the role of Blaine on the hit musical series Glee and Philippines pride Arnel Pineda the lead singer of the band Journey.
If you are interested in making money in YouTube and you want to learn how to monetize your content videos and how to be a famous YouTuber, kindly click the link below.
https://creatoracademy.withgoogle.com/page/course/earn-money?hl=en
As a follow up to my blog post about Rosanna Pansino: Nerdy Nummies, if you haven't read it, please do check it out, it's worth a read. Back to my main topic... YouTube female millionaires 2015. The list is base from Forbes The World's Highest Paid YouTube Stars- 2015. But my blog will focus on the girls who made it on the lists! Girl power!
These female YouTubers became famous from their respective talents and expertise with millions of subscribers and reaching billions of views in total. A dancing violinist, a make guru, a nerdy baker and a talented "superwoman", are the composition of famous female YouTuber, thus making them part of Forbes The World's Highest-Paid YouTube Stars 2015
http://www.forbes.com/sites/maddieberg/2015/10/14/the-worlds-highest-paid-youtube-stars-2015/