INTRODUCTION:-
Rectification is the most common application of diodes. The diodes are used to convert alternator current (A.C)voltage into direct current (D.C)voltage. But not all diode have a rectification. In fast development world the specific types of diodes are used to specific applications. The common types of special purpose diodes are:
1. Zener diode
2. Photo diode
3. Tunnel diode
4. Varactor diode
5. Shockley diode
NOW, my this blog i tell about you only zener diode.
ZENER DIODE:-
A zener diode is specific diode which are used in reverse breakdown region. This reverse breakdown region are also called zener point. In zener point limited high current by using external resistance and power waste in diode.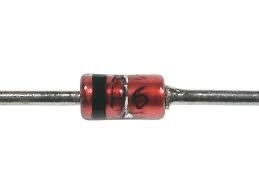 When diode are breakdown the two effect are create, which are known as zener effect and avalanche effect. In minimum to 5volts the zener effect are produce and avalanche effect are produce as voltage are maximum to 6volts. So, in 5 to 6volts both effects are produce.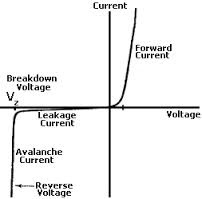 The both types are normally called zener diode.
Working:-
When zener diode are forward bias its work as a normal diode which are conduct in 0.7volts because the forward resistance are so minimum. When zener diode are reverse bias its conduct very small leakage current because reverse resistance is very high. After increasing reverse voltage, the diode are breakdown.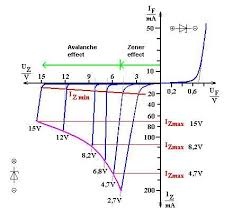 In this cause the reverse current is increase in very high speed. By using a resistance with zener diode in series we limit the high current. This reverse current increasing in vertical.
Thanks.......for regard yasir ali