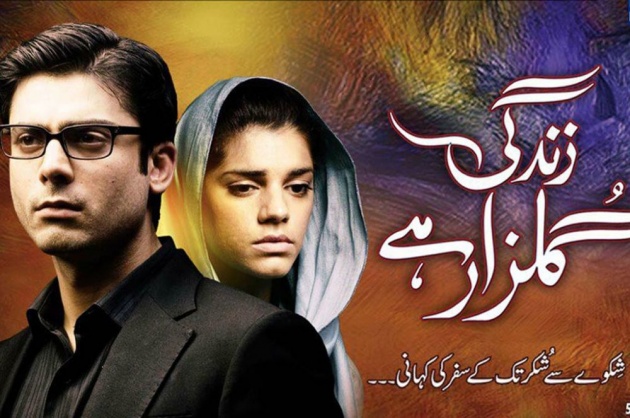 (IMAGE SOURCE: www.google.com)
In this blog I would like to talk about the Pakistani TV Drama "Zindagi Gulzar Hai (Life is a Rose Garden)" and why it was such a big hit in Pakistan, India and abroad. The show won a total of 9 awards, among which were Best writer (2013) for Umera Ahmed, Best Director Drama Serial for Sultana Siddiqui, Best Drama Serial Jury and Best Drama Serial Popular for Momina Durraid.
ABOUT:-
This Serial is particularly interesting because it really connects with the audience at a social level, showing the struggle everyday people face especially women in a male dominant society. Plus it has a positive ending something not very common in Pakistani Drama Serials. Directed by Sultana Siddiqui and produced by Momina Duraid, this Serial was aired on HUM TV and it ran from Nov, 2012 till May 2013. The Serial is based on a novel by Umera Ahmed.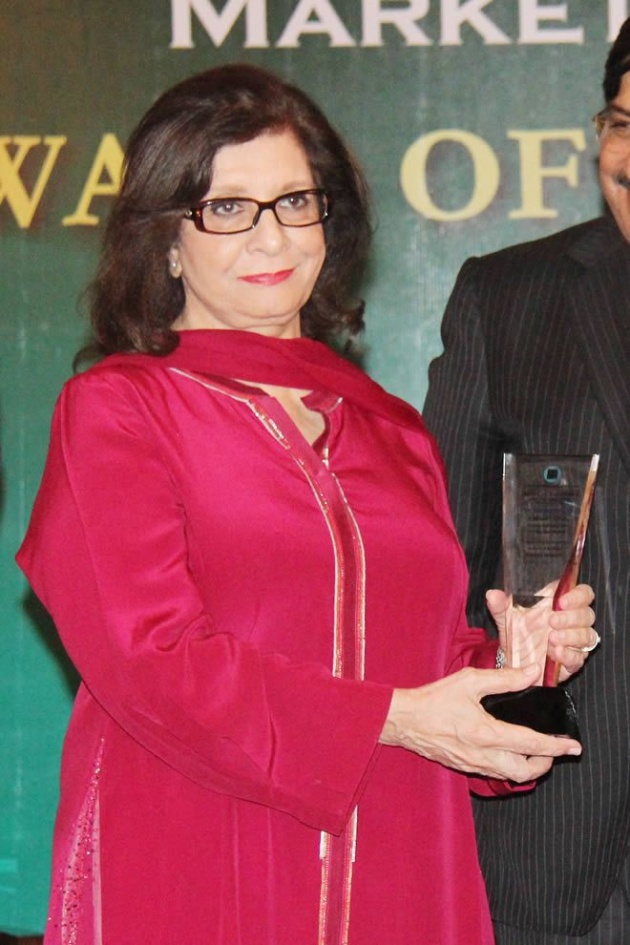 Sultana Siddiqui
(IMAGE SOURCE: www.google.com)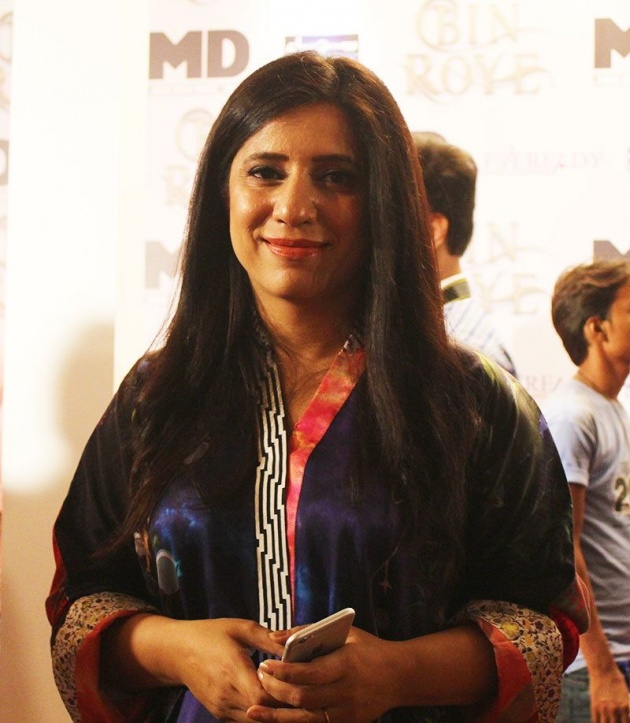 Momina Duraid
(IMAGE SOURCE: www.google.com)
This serial was a very big hit not only in Pakistan, but also in neighboring India as well!! The audience in India was attracted to this serial once they saw the main lead."Fawad Afzal Khan" as Junaid Zaroon. The young good looking, suave man with a solid voice became an instant hit among the girls in Pakistan as well as in India. The portrayal of "Sanam Saeed" as Kashaf Murtaza is also very complimenting as she plays the role of a girl constantly in fight with her fate. Sanam Saeed's acting makes the audience Feel her role, which is an outstanding achievement. Below is a preview of "Zindagi Gulzar Hai (Life is a Rose Garden)" I found on youtube.com.
(VIDEO SOURCE: www.youtube.com)
Plot:-
The story involves the lives of two totally opposite people, Kashaf Murtaza (Sanam Saeed) and Junaid Zaroon (Fawad Afzal Khan). Kashaf lives with her mother Rafia (Samina Peerzada) and her two sisters Sidra (Mansha Pasha) and Shehnila (Sana Sarfaraz), they come from a middle-class family. Kashaf's father Murtaza had left his wife Rafia because she could not give birth to a "Son", and married another woman who Did give birth to his son name Hammaad.
Rafia works as a principle in a government school and provide tuition to children during the evenings. Kashaf, the eldest daughter, gets a scholarship to a prestigious university where she meets Junaid Zaroon. Zaroon comes from a very rich family, and initially the couple does not get along. Later Junaid tries to butter up to Kashaf, but his attempts are rebuffed.
Zaroon's family consists of a very laid back, relaxed patient father, a working mother and his sister Sara (Ayesha Omar). His friends include Asmara (Mehreen Raheel ) and Osama (Shehryar Munawar Siddiqui). Now, Junaid Zaroon is not aware of the fact that Asmara is in love with him, but both get "engaged". But Zaroon's type of girl is someone who is Simple, Affirmative yet soft spoken, responsible and Asmara does not have those qualities some differences develop between two and the engagement is broken citing irreconcilable differences.
Unknown to each other, Zaroon and Kashaf both apply to "Central Superior Services". This is where they renew contact once again and Zaroon finds the opportunity to kindle the fire of romance once more. Yet again his first attempts go in vain as Kashaf remembers him from the college days as the same irresponsible, flirtatious person as before. Meanwhile, Zaroon's friend Osama proposes to Kashaf but he is rejected. Zaroon now feeling more than ever to connect with Kashaf reaches out to Abrar (Behroze Sabzwari), a mentor to Kashar and a close family friend to Zaroon. Upon receiving a request from Junaid Zaroon to talk to Kashaf, Abrar discusses the matter with Kashaf. Again, initially Kashaf rejects Zaroon's proposal but the two agree to meet sir Abrar's house. A little meeting takes place and as Kashaf is about to burn herself with hot tea Zaroon saves her and the environment changes, the two develop an understanding and decide to get married. Zaroon is very well liked by Kashaf's family was well.
After the wedding the couple tries to adjust in one each others lifestyle. Later on, Zaroon get very upset and has an argument with Kashaf when her learns about his best friend Osama's proposal to Kashaf. A few days pass by and each one is stressed out due to this fight. But as Kashaf finds out she is pregnant and relays the news to Zaroon, they both decide to reconcile. Now, while Zaroon and Kashaf are upset with each other, Zaroon links back with his female friend/ ex fiance Asmara and the two talk everyday. Kashaf on the other hand finds out about Zaroon secretly being in touch with Asmara. Thinking that Zaroon has an intimate and romantic relationship with Asmara, Kashaf returns to her mother's house. She soon starts missing her beloved husband, and she has a dream. Its a rather nightmare than a dream, but Kashaf dreams Zaroon divorced her. Realizing that she is madly in love with Zaroon she picks up the phone and call him the same night. As she relays the good news of twin daughters to Zaroon he is overwhelmed with emotions and catches a flight straight to his wife Kashaf where the couple reconcile once and for good. A few months later Kashaf gives birth to two beautiful daughters which completes their family.
We have to give some points to the maker for staying true to the script. The audience was attracted to this, because the story line kept in close contact with the real world. It did not have someone making thousands of crore deals or a lower middle class family stuffed up in a five - six room cottage somewhere or the brutalities of the "mother-in-law". Everything in this Drama serial was relatable. The couple did not have and elaborate stage with dancers or dancing in the rain with the girl, no sir, Zindagi Gulzar hai shows the subtle ways a couple gradually falls in love, like in real life. The supporting cast featuring Sara Zaroon's sister, Zaroon's best fried the also good looking Osama and his ex-fiance Asmara, were all simply amazing!!
I have to give this a two thumbs up and hopefully our creative minds will come up with more serials as Zindagi Gulzar Hai (Life is a Rose Garden)".
Cast:-
Below is a list of some of the main characters in this drama serial and a little information about some them: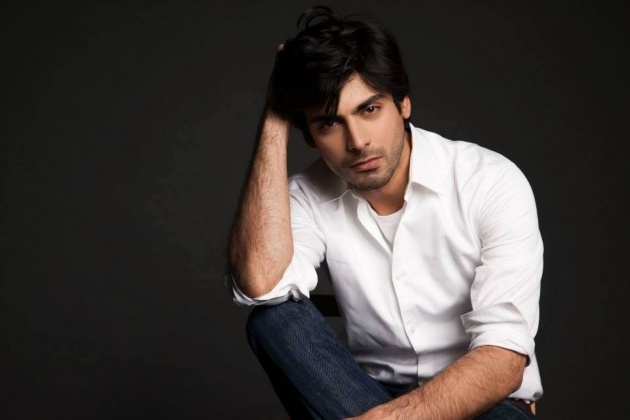 Fawad Afzal Khan as "Junaid Zaroon"

(IMAGE SOURCE: www.google.com)
Fawad Afzal Khan. The main lead in "Zindagi Gulzar Ha (Life is a Rose Garden) was born on November, 29th, 1981 in Karachi. Khan is a Pakistani Model, actor, singer, and producer, his career took off after his debut in the Pakistani film "Khuda Kay Liye (For God)" earning him the best film actor award. Khan has stated that he shies from modeling but has done ramp walks for some big fashion designers in Pakistan such as Munib Nawaz in 2010, Umer Sayeed in 2012 and apart from that Khan says he has only appeared on fashion shows as showstopper for his friends. Khan's acting career started in a high school play that was being judged by a famous director Shehzad Anjum, who monitored the exceptional acting skills the young Khan was displaying on the stage, following which Shehzad Anjum ultimately helped Khan enter the media world. "Jutt and Bond" was Fawad A.Kha's first TV appearance at age 19, and he played the role of a spy along with his former friend/band members in this funny TV detective series. "Khuda Kay Liye" was Khan's first appearance on thee "Big" screen after which he started in full-time TV drama serials and the rest is history. I really like Fawad Khan's meaning full acting, because I think this person talks with his EYES when he engages the audience and that is a very unique talent all on its own.
In "Zindagi Gulzar ha" Khan brought his acting skills to new heights which earned him 4 awards such as the "HUM TV" Best Actor-Popular, Best on screen couple with Sanam Saeed-Jury, Best on screen couple popular with Sanam Saeed-Popular, "Lux style awards" Best television actor-Satellite.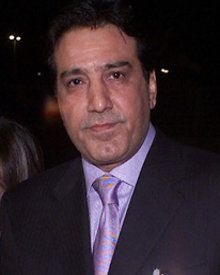 Javed Sheikh as "Junaid"
(IMAGE SOURCE: www.google.com)
Javed Sheikh:- Born October, 8,1954 in Pakistan's 4th largest city Rawalpindi. Sheikh is an actor, producer and director, he started his career in 1974's Pakistani movie "Dhamaka". The first movie directed by Javed Sheikh was 1995's "Muskhil", in 2002 Sheikh directed "Yeh Dil Ap ka Huwa" in which he also played a supporting role. In mid 2000s Javed Sheikh switched to the Indian Bollywood industry and appeared in numerous Bollywood hits like "Namaste London", "Jaan-E-Maan" etc. With a career spanning over four and half decades Javed Sheikh is a veteran Pakistani actor whose skills only make "Zindagi Gulzar Hai (Life is a Rose Garden)" that much more appealing.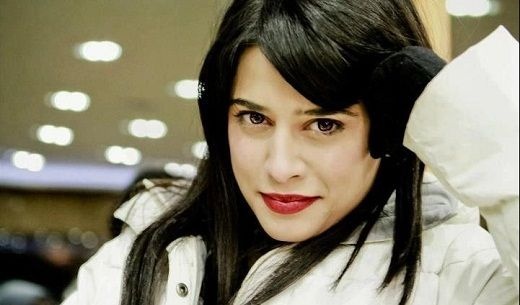 Mehreen Raheel as "Asmara"
(IMAGE SOURCE: www.google.com)
Mehreen Raheel. Born February, 8, 1981. Raheel is a Pakistani model, actor and TV host personality. She started appearing in TV commercials at the age of 8 for products such as Lipton, Head and Shoulder shampoo, Pantene shampoo, Telenor, Ufon, PTCL and Scooper Biscuit. Raheel acting career started with a minor role in "Ajnabee Rastay", she then appeared in "Gardish", "3 Bata 3", "Kothi No. 156", "Dastaan", "Kabhi Aye Na Judai" and numerous other TV Drama serials. Her first appearance in film was in Jawad Ahmad's "Virsa" and currently she is in "HUM TV" serial "Halki si Khalish".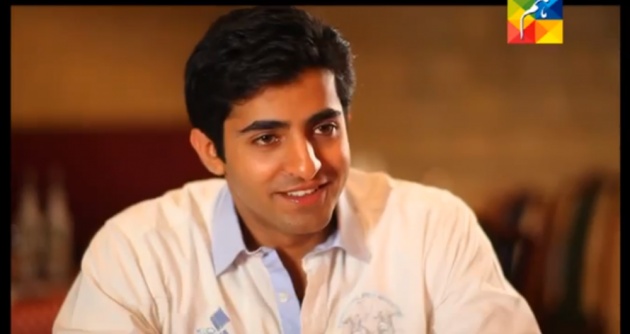 Shehryar Munawar Siddiqui as "Osama"
(IMAGE SOURCE: www.google.com)
Shehryar Munawar Siddiqui. Born August, 9, 1988 in Karachi Pakistan. Siddiqui is a Pakistani Actor and Producer, he is fairly new on the screen having started his acting career in 2012 with "Meray Dard Ko Jo Zuban Miley" where he played the role of a deaf and mute boy. His acting skills were so superb in "Meray Dard Ko Jo Zuban Miley" that he won the Hum Award for Best New Sensation Television. I am sure that Siddiqui's good looks and excellent acting will surely bring him more TV serials and we will be looking forward to it.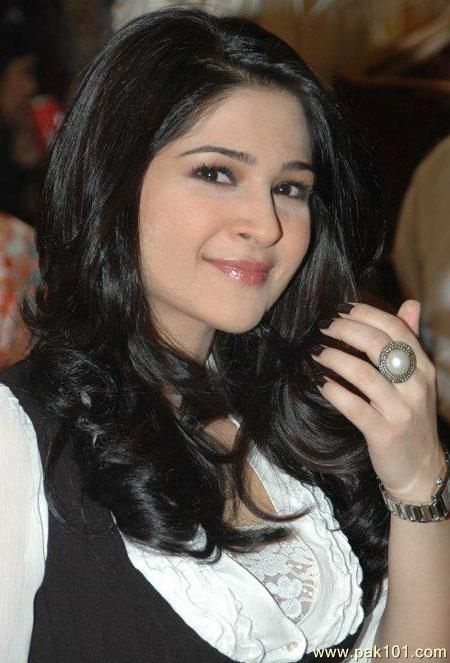 Ayesha Omar as "Sara"
(IMAGE SOURCE: www.pak101.com)
Ayesha Omar:- Born on Oct, 12, 1981 in Lahore, Pakistan. Ayesha Omar is another multi talented personality in the Pakistan media. Omar is a singer, model and an actress. She started her modeling career at the age of 8 in "Bachpan Kay Din" as a host and has also done many commercials for Pantene, Harpic, Capri, Kurkure etc. Omar's acting career started with Pakistani TV channel "GEO TV's" serial "Dolly Ki Ayegi Barat" with some very well experienced actors such as Javed Sheikh, Bushra Ansari, and Saba Hameed. After that she appeared in "ARY's" serial "Bulbulay" with some other well known personalities like Nabeel, Hina Dilpazeer, and Mehmood Aslam. The serial "Bulbulay" became one of the most watched sitcoms in Pakistan. Other serials featurig Ayesha Omar include "Ladies Park", "Zindagi Gulzar hai", "Wo Chaar", "Soha or Savera", "Tanhai". As mentioned she is also a singer and has won the Lux Style Awards for Best album for her two albums "Chalte Chalte" and "Khamoshi" in 2012.
Sanam Saeed as "Kashaf Murtaza"
(IMAGE SOURCE: www.google.com)
Sanam Saeed:- Born Feb, 2, 1985 London, United Kingdom. Sanam Saeed is a British born Pakistani actress, model, and singer. Saeed moved to Pakistan at a very young age, and completed her Bachelors in Theater and Film from BNU university Lahore, Pakistan. Before starting out in TV Serials Sanam Saeed appeared in TV commercials as a teen and has won the L'Oreal Paris Award for Best Model. She also did a few musicals Chicago (2007), Mama Mia! ( 2009), Carnage (2011), and Grease (2013). Sanam Saeed acting career started in 2010 with Pakistani TV Channel "ARY DIGITAL'S" drama serial "Daam" following this Saeed starred as a lead role in "HUM TV's" drama serial "Mera Naseeb". From 2012-Present Sanam Saeed worked in some of the best TV dramas in Pakistan such as "Maat-e-Jaan Ha Tu","Dil mera Dhadkan Teri", "Talkhiya" of course "Zindagi Gulzar Hai (Life is a Rose Garden)","Kadoorat". Hopefully we will see more of Sanam Saeed's marvelous acting in the coming years.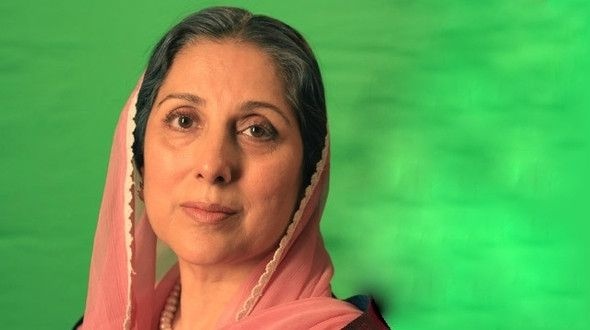 Samina Peerzada as "Rafia"
(IMAGE SOURCE: www.google.com)
Smina Peerzada:- Born Apr, 9, 1955 in Lahore Pakistan Samina Peerzada is a Pakistani actress, producer, director and activist. Peerzada started acting in 1982 after graduating in commerce and starred in many Pakistani films like Nazdikiyan, Mukhra, Bazar-e-Husn, Bulandi, Mere Shohar Ki. Her directorial skills were displayed in "Inteha" a critically acclaimed film portraying the very important but the least talked about issue in Pakistan of 'Matiral Rape'. She also has a long list of Pakistani TV seirals among which are "Meri Zaar Zarra-e-Benishan", "Karobi", "Durr-e-Shahwar Dastaan" and "Zindagi Gulzar hai". Samina Peerzada will always be loved as a veteran Pakistan actress due to her powerful acting through work focusing on significant messages and meaning.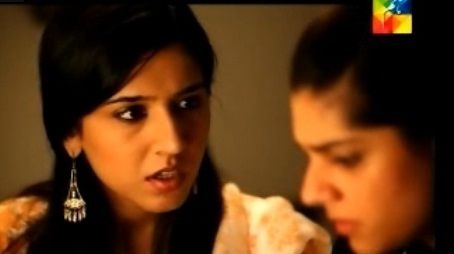 Mansha Pasha as "Sidra Murtaza"
(IMAGE SOURCE: www.google.com)
Mansha Pasha:- Born Oct, 19, 1987 in Karachi, Pakistan. having started her career in 2011 with "Hum TV" serial "Humsafar", Mansha Pasha is a Pakistani TV actress and host, who is fairly new in the industry. For someone just entering the television industry Mansha Pasha has starred in a total of about 20 Drama Serials to date. I hope, we see more new fresh faces delivering powerful messages in the Pakistani TV Serials.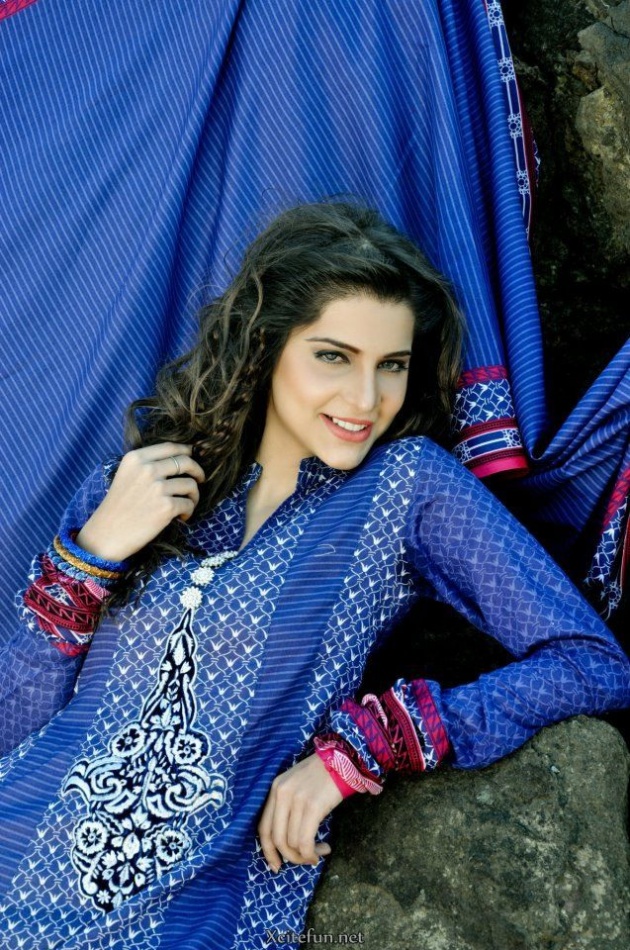 Sana Sarfaraz as "Shehnila Murtaza"
(IMAGE SOURCE: www.google.com)
Sana Sarfaraz:- Another bright, young and beautiful model from Pakistan, Sana Sarfaraz. After graduating Iqra University with a major in Media Sciences, Sana Sarfaraz took up modeling. In a short amount of time she has worked with some very well known fashion designers such as Shaiyanne Malik, Sania Maskatiya, Lyla Chatoor Nida Azwer and may more. Sarfaraz also appeared in multiple TV commercials to name a few Sunsilk shampoo, Zong, NOkia, Brite Total, Sunsilk Fashion edition etc. Sana Sarfaraz's unique 'swagger' along with her excellent acting skills will definitley mesmerize the audiences. Also, I found it really hard to find a correct birth date for Sana Sarfaraz but to no avail.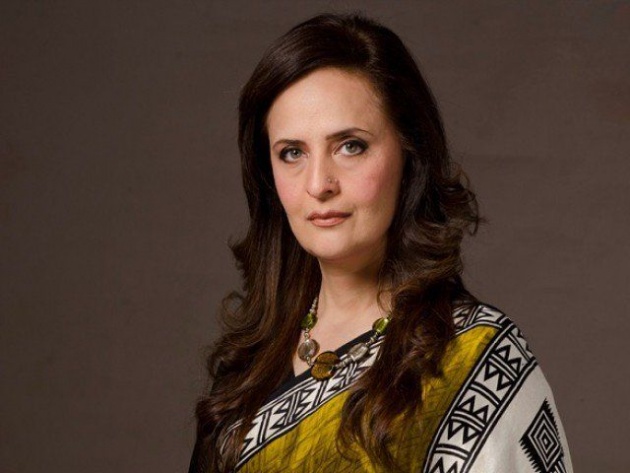 Hina Khawaja Bayat "Ghazala Junaid"
(IMAGE SOURCE: www.google.com)
Hina Khawaja Bayat:- is a Pakistani actress who is well versed in world of acting as seen in the TV drama serial "Uraan". Bayat has a very relaxed and calm personality which makes it easier for some of her younger co-stars who often see her as a motherly figure. Bayat was also the host of a famous TV show "Uljhan Suljhan" where she would take live calls and help solve people's problems.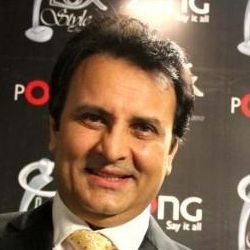 Behroze Sabzwari as "Abrar"
(IMAGE SOURCE: www.google.com)
Behroze Sabzwari:- Born on Feb, 15, 1957 in Karachi Pakistan to a naval officer. Starting as a Radion presenter for "Radio Pakistan", Behroze started his acting career in a "Live" television Children play "Dadajan Nanajan". There is a long list of plays, stage shows and TV Serials that Beroze Sabzwari has acted in, also there are numerous TV commercials to his name. Sabzwari is one of my favorite Pakistani actors as I remember watching his drama serials "Khuda ki Basti", "Mandi", "Professor" as a kid. Sabzwari has a talent that few in the industry posses, his acting can not only be see but also FELT by the audience. Coincedently or not Behroze Sabzwari married the actor Javed Shiek's sister Safeena Sheikh in 1986!!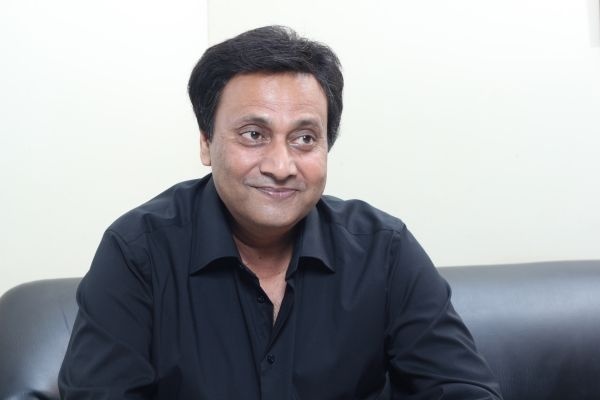 Waseen Abbas as "Murtaza"
(IMAGE SOURCE: www.google.com)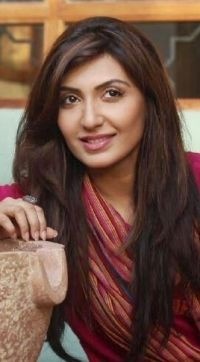 Maheen Rizvi as "Maria Khan"
(IMAGE SOURCE: www.google.com)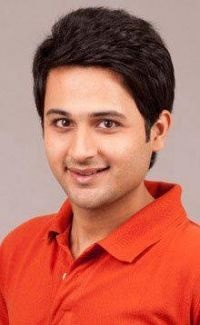 Muhammad Asad as "Hammaad Murtaza"
(IMAGE SOURCE: www.google.com)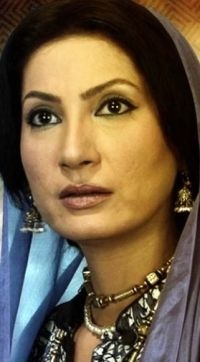 Shazia Afghan as "Nigar Murtaza"
(IMAGE SOURCE: www.google.com)
I hope this blog was not too long and you enjoyed reading it. Thank you