Zoe Saldana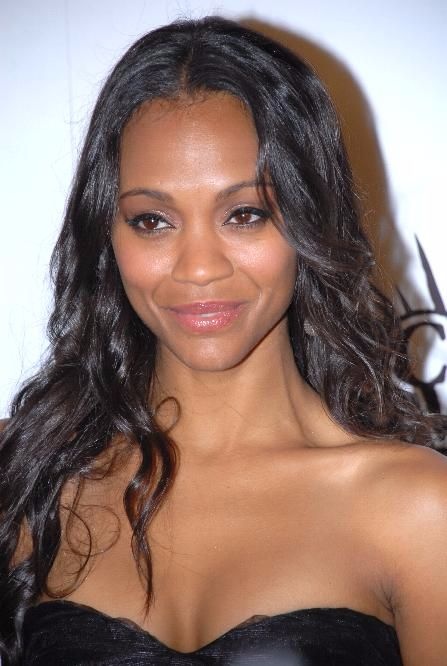 Zoe Saldana
Image Credit Wikimedia Commons Via Zoe Saldana
Born in the United States of America on June 19, 1978, of Puerto Rican mother and Dominican father. She lived in his hometown of New Jersey until the age of nine when his mother moved to the Dominican Republic because her father died in a traffic accident.
When Zoe Saldana was a teenager, and in search of her dreams, she moves back to the United States.
In 2014 she gave birth to twins and in February of 2017, she had her third child.
Beautiful, talented, big-hearted. Zoe Saldana represents a person who, with big dreams, has become a reality with undeniable work, effort, and talent.
Films

From a very young age, Zoe Saldana was interested in dancing, modeling, and acting. She currently performs at the highest level of American cinema in Hollywood, with participation in mega productions like Avatar, Pirates of the Caribbean, Star Trek and Guardians of the Galaxy.
He appeared for the first time on US screens in the Merger episode of Law and Order for the year 1999.

His first role in a film was in the film Center Stage playing a dancer.
In her performance in the movie Avatar (2009 and sequel 2017) Zoe Saldana plays an alien Aboriginal who is the heir to the throne in her tribe.
In their lands (Pandora Planet), there is a valuable mineral that an earthling enterprise wants to exploit.
The protagonist infiltrates this tribe through a technology in which the mind of a human individual was transferred to the designed body of an alien. The aim of this is to convince the inhabitants of Pandora that they must leave a large tree where they live so that the Earthling enterprise can collapse it.
In the plot, the protagonist is interested in Zoe and end up in love, also the protagonist realizes that everything the contractor tries to do with the aborigines is wrong and ends up joining the cause of the aborigines.
Avatar is a great production that tells a great love story, with lots of action and science fiction.
"Zoe Saldana Visits Pandora: World Of Avatar"
DisKingdom & PopVinyls Via YouTube Channel
In the film Guardians of the Galaxy (2014 and sequel 2016) plays Gamora, known as the most dangerous woman in the universe, Gamora is the sister of Thanos (The most powerful villain) but fights for good.
In Pirates of the Caribbean (2003) she plays Pirate Ana Maria.
Awards

Zoe Saldana has been nominated for a lot of awards for her work among which we can point out:
- MTV Movie Awards (Best Kiss 2003)
- Black Movie Awards (Best Female Performance of a Supporting Role)
- Image Awards (Best Actress in a Film)
- ALMA Awards (Best Actress in a Motion Picture)
- Etc.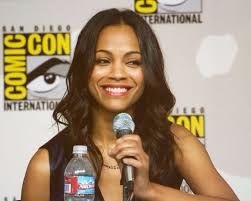 Zoe Saldana Via Wikimedia Commons
And she has won many other prizes such as:
- Soberanos (maximum prize in the Dominican Republic) Best Actress in The Curse of Father Cardona
- Boston Society of Film Critics Awards Best Cast (shared with the rest of the crew) Star Trek.
- Academy of Science Fiction, Fantasy & Horror Films Best Actress Avatar.
- Empire Awards Best Actress Avatar.
- Saturn Award SBest Actress Avatar.
- Etc.
CONCLUSIONS

Zoe Saldana shows with great pride that it is possible to achieve success because, regardless of her origin of immigrants, she has managed to rise to the top of her career.
She has also had a great management of his life because so far, there are no scandals that tarnish her reputation.
Thanks for reading, see you on the next...