Shopping in bitlanders for my avatar, can't wait for my earnings to reach minimum amount for redeem because I wanted to experience shopping some stuffs to use for the enhancement of my avatar. Well, start shopping by purchasing few gems (25 gems), my earning is just enough to purchase 25 gems for me to start shopping some stuff, it cost 0.01345276 bitcoins but never mind the price lets go to the shopping area because I now have a pile of gems.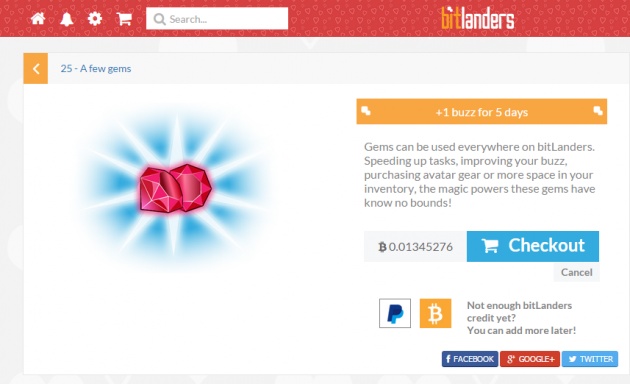 Let's get the shopping session started:
Because the shop offers a limited item for sale up to 50% discount, grab the opportunity to buy this cricket costume for 5 gems while the original price of this item is 10 gems so I got 50% less. I loved this sports attire especially the color blue which is my favorite color.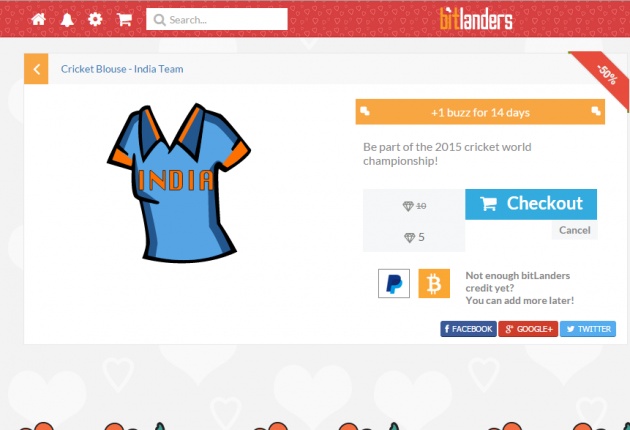 I love shopping at the mall in real life, of course in virtual life it is possible to love shopping to make my avatar looks real cool. The cricket costume will not be complete if I will not buy the lower jersey / clothes, so I did grab another 5 gems for the Cricket Trousers to look great in uniform.
Now my avatar looks more cool and interesting, but still there's something missing here. Let's shop for more to make it looks perfect for the cricket game.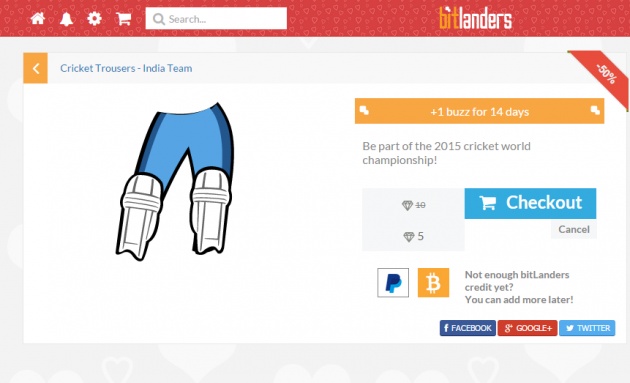 There you are, one of the missing piece and very important stuff to play cricket to protect my head from anything hard that can possibly hit it. Again from 10 gems to 5 gems price, very low price and affordable to any member.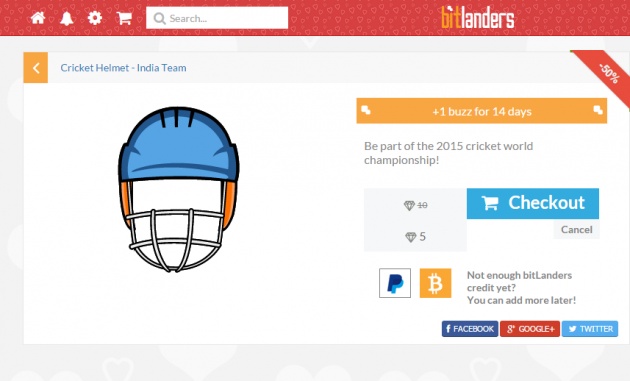 Lastly and the most important material in playing cricket is the Bat "Cricket Bat". Gotcha! Let the game begin, Team India vs Team Pakistan.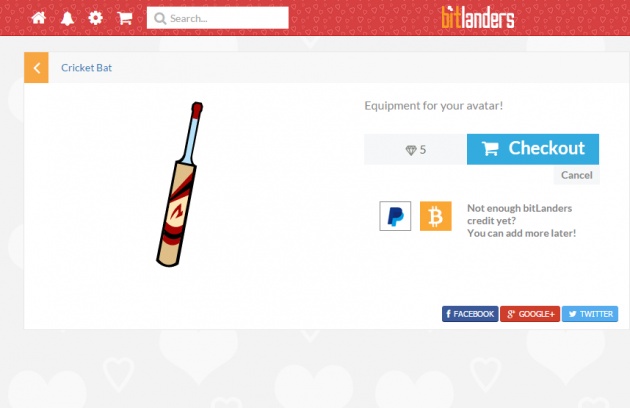 Feeling great and looking good now, sports appearance. I am now ready to play cricket, looking for my opponents now!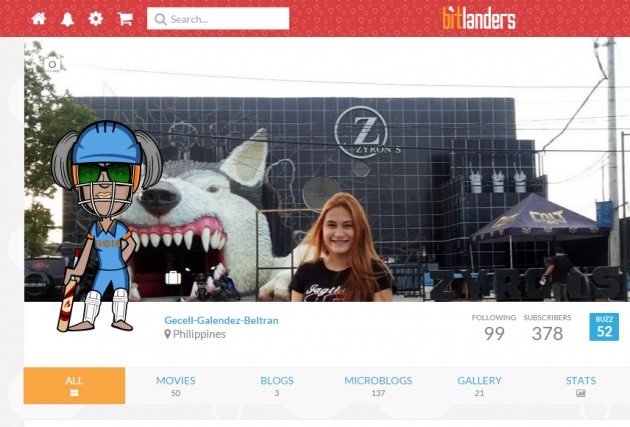 All rights reserved. Copyright @gecell-galendez-beltran 2015