Before I start, here is a video you need to check out on Visayas Top 10 Tourist Destination
Video Credits: Philippines Travel Site via Youtube
The Philippines has 7,107 islands for you to explore. It is an ideal place to go to if you want to do some swimming and soul-searching. There are three island groups in the Philippines namely Luzon, Visayas, and Mindanao. In my previous blog entry, I have discussed the top 10 places in Luzon. Now, it is time to go to the next island, Visayas. The Visayas is sub-divided into three regions such as Central, Eastern, and Western. It is rich in history and is surrounded by pristine white sand beaches.
10 Places To Visit in The Visayas
If you consider visiting the Philippines, here are the top 10 Places to visit in the Visayas.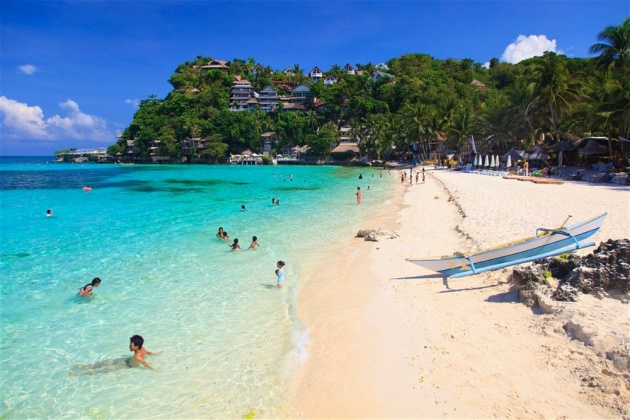 Image Credits: lonelyplanet
Boracay is a popular tourist destination in the Philippines because of its clear blue waters and beautiful pristine white sand beaches. For beach enthusiasts, Boracay can be at par with The Carribean as well as Indonesia and Thailand. Due to the influx of local and foreign visitors, the government has decided to close it down for a few months to do some rehabilitation. New rules and regulations are being implemented to safeguard the island from overdevelopment. You can take a ferry or plane going to Boracay. The best time to go here is during the summer season which is from April to May. Besides swimming, you can do scuba diving if you are a thrill-seeker.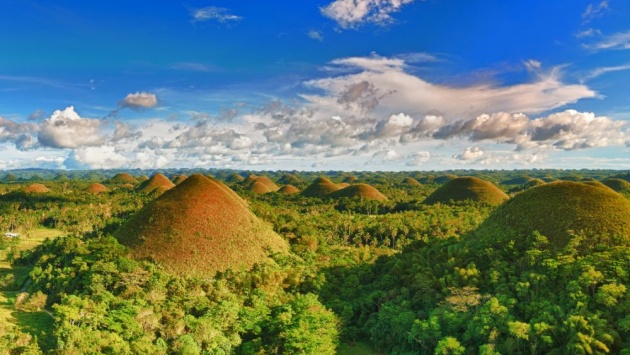 Image Credits: pcog
Beaches and tarsiers are not the only the main attractions in Bohol but the Chocolate Hills, too. There are over 1,260 cone-shaped hills that are covered in green grass. They say that the green grass turns into chocolate brown at the end of the dry season - that is where its name was derived. Up to this time, geologists can't figure out how they are formed. However, according to the theory, they are the product of weathering marine limestones.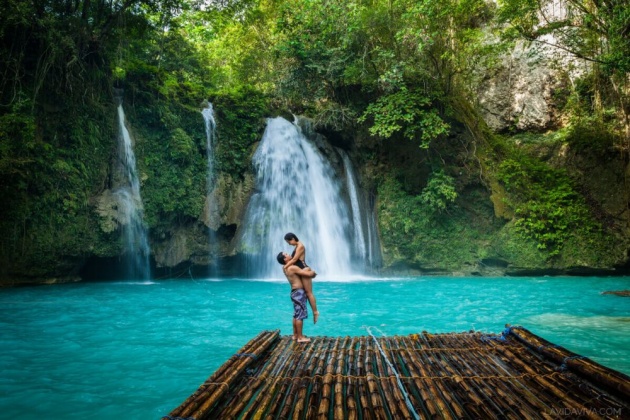 Image Credits: lavidaviva
Kawasan falls is a popular tourist destination in Cebu. It is where you can revel in clear turquoise waters, tropical scenery, and different waterfalls. They say that some of the adventures in Kawasan Falls are not for the faint of heart, but you can rent a life vest though if you want to experience something you haven't done in your life before like jumping the falls. You can rent cottages for a fee and chairs, locker and table as well.
Kalanggaman Island, Leyte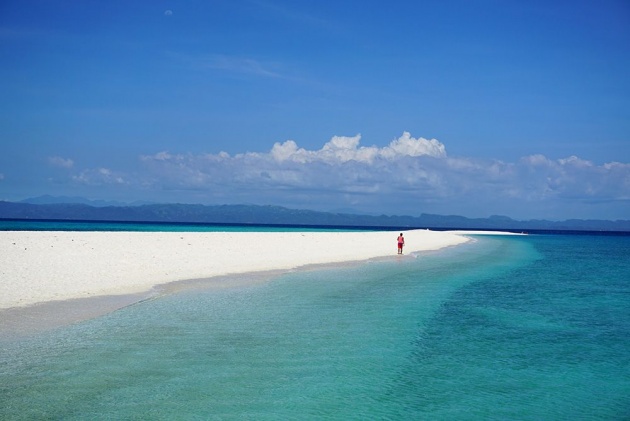 Image Credits: dontforgettomove
Kalanggaman Island is a fast becoming tourist destination in Leyte. It is clean and has crystal clear water and white powdery sand beaches that is why it is considered a paradise by many. It is ideal to visit over the weekend or during the holidays because it is relaxing and safe even if you are traveling solo or with a companion. They say there is no resort on the island, but you can camp out if you like.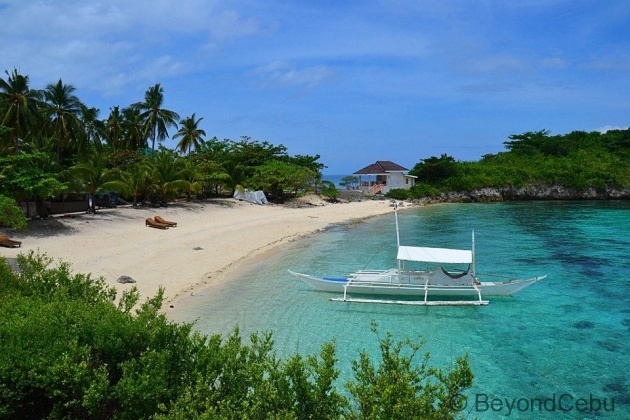 Image Credits: beyondcebu
Cebu is rich with a rife of beautiful islands, without a doubt. Another island you can go on your next visit to Cebu is Malapascua. Malapascua is a small island on the northern coast of Cebu that is famous for diving and white sand beaches. What makes Malapascua different from other islands out there is that it will give you the best relaxation you need. It is not jam-packed, and the surroundings are peaceful and quiet. Just be ready with the things that can make you feel a little uncomfortable like brownouts during the day time, etc.
If you're twenty-two, physically fit, hungry to learn and be better, I urge you to travel - as far and as widely as possible. Sleep on floors if you have to. Find out how other people live and eat and cook. Learn from them - wherever you go. "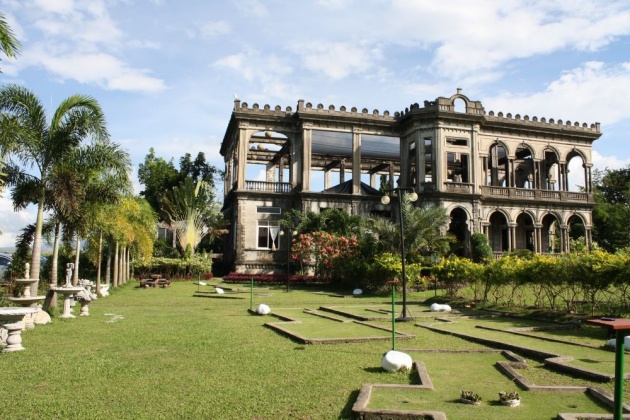 Image Credits: bacolodtheruins
If you will be visiting Bacolod, you should include The Ruins in your travel itinerary because it is rich with historical recollections. It was built in the 1900s, and during the Second World War, it was put on fire by the guerrillas so it can't be put to use as headquarters by the Japanese troops. But did you know that The Ruins has been put up because of the undying love of Don Mariano Lacson to his late wife Maria Braganza? Yes, he had to do it so he can move on from the pain and misery he has been feeling.
Biri Rock Formation, Northern Samar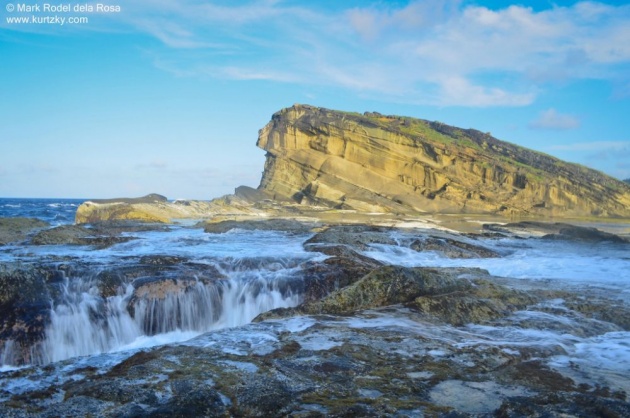 Image Credits: choosephilippines
There are 6 rock islands in Biri; Bel-at, Caranas, Macadlaw, Magasang, Masapad, and Puhunan. You can take a dip at the pool at Bel-at. The water is calm and clean. From Manila, which is the capital city of the Philippines, take the plane bound to Catarman, Northern Samar, then take a tricycle to the bus terminal. From there, ask the locals what to do or what to ride next.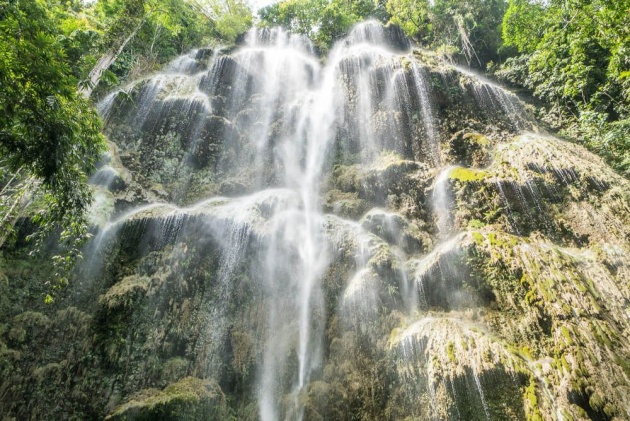 Image Credits: somethingoffreedom
Every municipality in Cebu has something "nice" to offer that is why it is no wonder why local and foreign visitors flock to this province. If you have a plan of going here on your next vacation, do not miss the chance of visiting Tumalog Falls. There are cottages and tables in the area that you can get for an affordable price. It is a true beauty, indeed. Just do not forget to keep your valuables especially your gadgets safe. Use a waterproof bag to stash them.
Malalison Island, Antique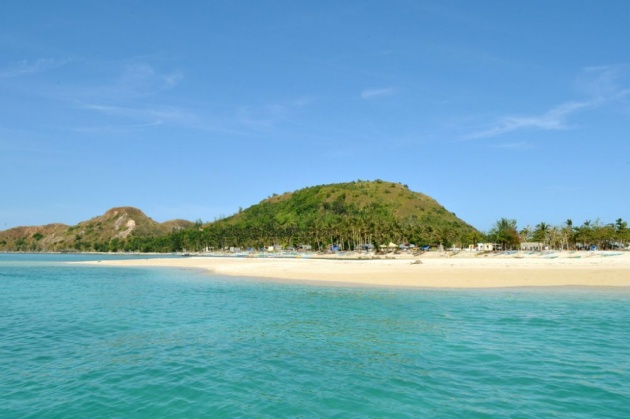 Image Credits: rjdexplorer
Malalison or Mararison Island was only given public attention after the hit of Typhoon Yolanda. Now more and more tourists go to this place because of its crystal clear water and breathtaking views of the hills. Unlike other islands, Malalison offers a relaxing vibe. Go snorkeling, swimming, trekking or have fun interacting with the locals.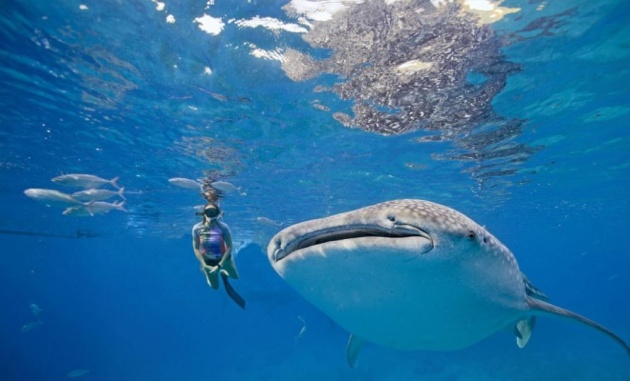 Image Credits: cebutours
According to the census in 2015, there are only 27, 893 people in the coastal town of Oslob. Despite being a small town, there are many things you can do here, but the most favorite by many would be swimming with the whale sharks. I have heard you can't touch them though. It is a criminal offense.
Before I end, here is another video you have to see on 10 Best Travel Destinations in Philippines- Visayas
Video Credits: Best Places via Youtube
Final Thoughts
Before you visit the places in the Visayas and other places in the Philippines, make sure to pack everything you need like camera, mobile phone, power bank, extra clothing, first-aid kit, and medicines, etc.
Thank you for reading, guys! Blessings to all of us!
Written by: freelancermariagrace for Bitlanders