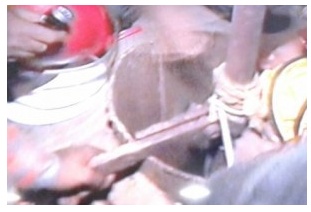 Four-year-old child fell into a 500-foot deep abandoned well of a water pump at Shahjahanpur on Friday afternoon.
The accident occurred around 4.00pm when he along with other chidren was playing in the area at the Railway Colony, sources said.
The firefighters has been trying to rescue the child since 3pm. The child is being provided oxygen and food to keep alive.

According to fire service officials, the boy is still alive.
The firefighters made several attempts to bring the child out of the well with a rope but they failed.
It could not be possible to send a rescuer inside as the hole is not wide