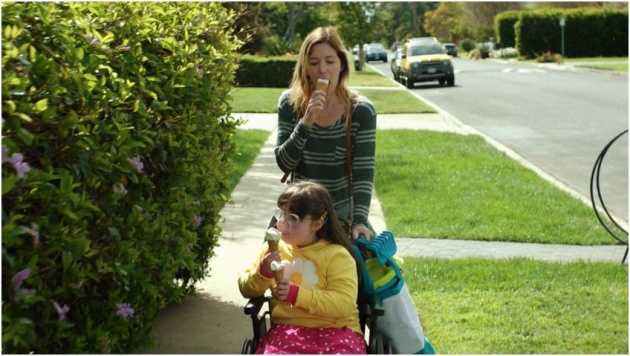 Pictured: Eating for two. Justine (Daisy Prescott) and her imaginary friend enjoy an ice cream in the drama 'Justine', written, directed by and starring Stephanie Turner. Still courtesy of Edinburgh International Film Festival / Football Brat Productions
Stephanie Turner did not originally intend to direct Justine. The actress wrote the screenplay, focusing on a grieving, traumatised widow who reluctantly takes a job looking after a young girl with special needs, to create a part that she could play. A number of producers helped her hone the script into something than could be produced on a lower budget. In the end, after the birth of her own child, she decided to 'get it done' on a budget of $750,000. The result, filmed in locations in Anaheim, is an absorbing drama about a woman who doesn't find closure but who is on the road to re-engagement. Terrible events define us, but they don't destroy us.
The title doesn't refer to the protagonist, Lisa Wade, played by Turner, a newly single mother with two young mixed race children, Drew (Ravi Cabot-Conyers) and Maya (Bridget Kallal) who has moved in with her father in law, Papa Don (Glynn Turman) in California to find work. It refers to Justine (Daisy Prescott), an eight year old girl of two well-to-do parents, Alison (Darby Stanchfield) and Michael (Josh Stamberg) who has spina bifida and is home schooled. Alison and Michael spend a fairly limited time with their daughter – she is a realtor, he is a businessman. Lisa is given a very specific set of duties and is restricted to certain areas of the house. Justine's routines are set. When her teacher appears, Lisa is expected to carry out light domestic duties or sit quietly.
Lisa's husband died in combat overseas in undisclosed circumstances. The incident is still under investigation. Lisa has very little time for her own children, who remind her of what she has lost. She is not great at job interviews either. When registering with an employment agency, she asks for office work. She is steered towards care work and has an interview with Alison. Michael is the sort of husband who is super awkward when home help is hired. 'I've met the new nanny. Can I go now?' he asks. Alison isn't sure she wants to hire Lisa. Lisa isn't sure she wants the job. However, they both agree to give the arrangement a chance, Lisa being warned 'not to get too attached'.
Justine wears thick-lens spectacles and talks to an imaginary best friend, having no real ones of her own. She has her own favourite television show. Lisa doesn't condescend to Justine either. Justine's day is managed on an almost industrial scale but you wonder why she can't use a computer to talk to other kids with spina bifida just like her. Lisa is genuinely shocked that Justine doesn't go to school. She takes her to the park play area and scares away two girls who grab one of Justine's toys and appear to be making fun of her. When Lisa refers to them as 'little bitches', Justine gleefully repeats the phrase. Lisa asks her not to say those words at home.
Meanwhile, Papa Don takes Drew and Maya on an outing to the Veterans Association – Don also served in the military. He is keen to find out the extent to which the children are emotionally scarred. Turner shows this realistically; as their father was overseas during much of their childhood, they don't appear to miss him that much. Papa Don has an awkward initial conversation with a psychologist, Cynthia (Cleo King) who really needs Lisa's permission to talk to them. Papa Don wants to keep it a secret. Eventually, she reaches an approved way of talking to them.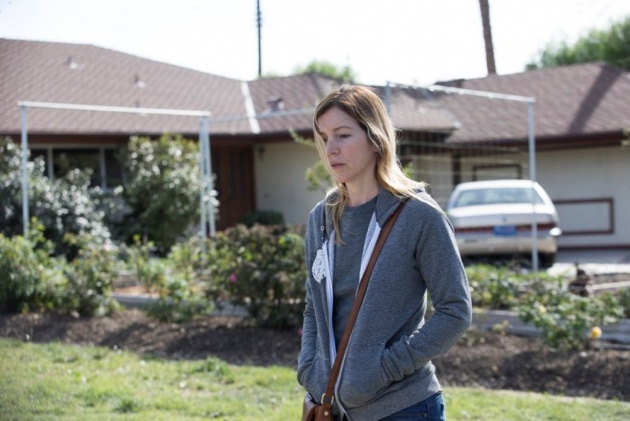 Pictured: 'Consider me a widow/And I will tell you why.' Lisa (Stephanie Turner) walks pensively in 'Justine', a 2019 drama written, directed by and starring Stephanie Turner. Still courtesy of Football Brat Productions / Edinburgh International Film Festival
When not with Justine, Lisa spends much of her time being angry and even refusing to join in with activities with her kids. She had to sell her car but fortunately has the use of a vehicle provided by Alison and Michael. Don cannot look after Lisa's children all the time, so Lisa takes Drew and Maya to meet Justine, having heavily prepared them what to expect. Lisa wants to take Justine to see Maya perform in a school singing competition. Alison gives her the 'wait and see' answer.
Lisa overcomes Justine's reluctance to go to the park to 'face off the little bitches' and takes her to an event where her children are present. However, Michael injures himself and is bed bound. He expects to spend time with his daughter. But where does that leave Justine?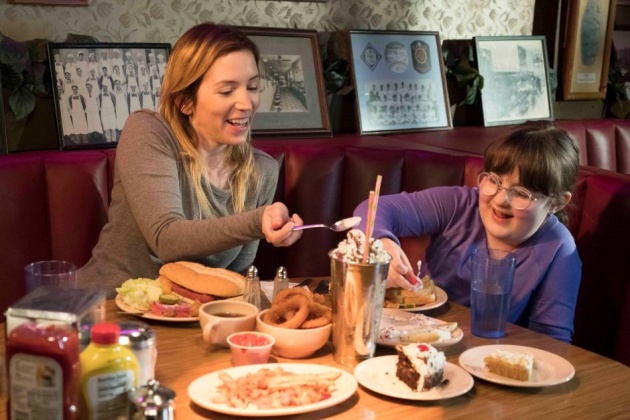 Pictured: What's the point of of being a kid if you can't eat a lot? Lisa (Stephanie Turner) and Justine (Daisy Prescott) share a meal in the drama, 'Justine', written , directed by and starring Stephanie Turner. Still courtesy of Football Brat Productions / Edinburgh International Film Festival
Coupled with this is Alison's expression of racist sentiment, complaining about a 'black man' driving around the neighbourhood – she had seen Papa Don following Lisa to work, concerned for her wellbeing. Justine gets a new Latina teacher, who is also the subject of some suspicion.
Michael virtually asks Lisa to act as housemaid whilst he is bedbound but it isn't in her job description. She eventually takes Justine for an outing without Alison and Michael's permission, which leads to a harsh exchange.
Justine is partially about the humiliation of being pushed into a service economy and treated without feeling. It is also about proportionality. At one point, Maya sings to Justine whilst she is in a hospital bed. A member of staff complains. Lisa locks the door and asks Maya to re-start her song, a member of staff thumping on the door. 'It is only three [curse word] minutes,' Lisa retorts.
Turner extends some sympathy to Alison and Michael, even though they are of a certain (upwardly mobile) social type. In the end, Lisa is allowed to be more than an employee. She also receives the phone call she dreads and decides to look at some photographs that were taken down.
The film doesn't answer the question of whether and how disabled children should be integrated into society without antagonism. It makes a plea for the curative power of people; how spending time in an unaffected manner can make a difference. It makes the point that to not have a car in California is tantamount to social shame.
Turner never asks us to pity Lisa, only to understand the source of her anger. Lisa isn't particularly likeable and she is given more latitude (by Papa Don) than many mothers in her position might receive. She is allowed to be an inattentive mother on her way to overcoming a depression. Nor does Turner present various distractions – alcohol or sex. Lisa gets through her tortured state of mind through work; not every trauma has to be negotiated destructively.
Overall, Turner's reluctant directorial debut is impressive and has given her the confidence (and satisfaction) to continue. Let's hope she will buck the trend of eight years between a first and second feature.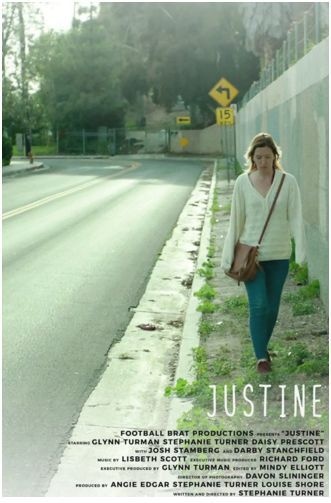 Reviewed at Edinburgh International Film Festival, Sunday 23 June 2019, Vue Omni Screen 12, 18:15 screening