Women can often be seen on the search of quick and perfect makeup tips. Their most of the attention is drawn by the secrets of professionally expert makeup artists who make even a simple woman look heavenly beautiful. Well, the ideas of grooming and makeup vary woman to woman and also artist to artist, but some extensively useful tips are here which would help you –
Quick face lifting
Many women can be seen finding the ideas of offering instant brightness to their face at the time before going out. If you are also among them, use this simple trick. Take a concealer pencil and make three whisker-some lines across the cheek starting from the nose span. Blend all the lines outwards for the instant face lift and ultra glowing effect.
Instant lush lashes
Nobody can stay away from the attraction of lush lashes. The best idea to make your lashes beautiful is to curl them. The best curling can be done by squeezing the lashes at the base first, then in the middle of the lashes and then in the ends. After curling the lashes properly, sprinkle a little baby powder on your lashes and then apply a layer of mascara. Apply the second coat of mascara for highlighting every lash particularly.
Naturally fuller pout
The idea of making over fuller pout is the best for those special occasions where you want to look the best. One of the most preferred techniques used by a freelance makeup artist for this purpose is connecting the two points of the top of the upper lip with the help of a nude pencil. After this, the area should be groomed with some amount of lip gloss.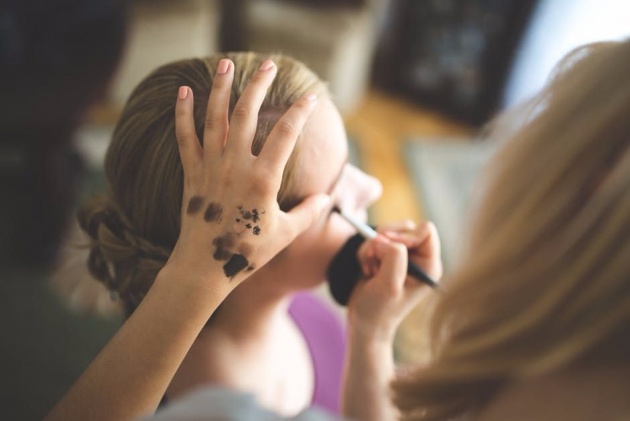 Perfect cat eye look
Drawing a decent cat eye is possible with a simple makeup trick. You have to do nothing but
Taking an eye pen and using it smartly. Mostly, women just bother about flicking the eye pen upon the upper lash line and stretching it neatly outwards. If you find problem doing this, you should just try to make the perfect angel for cat eye by drawing a straight line from the bottom lash line towards upwards.
Glowing base for makeup
Adding primer with the foundation is a good trick used by freelance makeup artists when they want instant glow in the skin of their clients. This technique works also when a makeup artist has so many clients to groom up and she wants to bring instant brightness in their face without investing much time.

Choose a darker shade

When it comes upon lip liner, it would be better if you can use a lip liner having a darker shade than your lips. Starting from the cupid bow, make fine lining of your lips towards outside and get a natural look. This is all about grooming your face like a pro. These small but useful tricks will help you to look far better when you have not enough time to make over. Hope, you got some idea how do makeup artists manage doing that much good job within a few seconds.