A site with high Page Rank (PR) doesn't mean that the site will be high in search ranking, or search engine result pages (SERPs). SEO methods such as, posts in forums, comments on other blogs, and link promoting on social media, will increase the site's ranking on a specific keyword's SERPs.
For a new site, having many backlinks will increase the site's visibility on search engine. Moreover, if the site's backlinks are from and to high quality related sites, it will impact on the site's PR. The more high a site's PR, the more often Googlebot crawled it, and indexed its pages.
You can check how many pages that Google had indexed your sites by googling it. For instance: site:verdilaurent.blogspot.com, orinurl:verdilaurent.blogspot.com. Change verdilaurent.blogspot.com with your sites URL.
Based on this blog backlinks, here are my top 9 high PR sites that you should try to join with:
Last.fm, PR8, Alexa Rank 853, a music community site which had lots of forums or groups for you to join with. Sign up as new member. Update your profile and add your site URL. Fill your signature with your anchor text and URL, using BBCode, here's mine for example, [url=http://verdilaurent.blogspot.com/]V for Value[/url]. Join with some of the groups, and post your messages, or comments. You will get nofollow backlinks from the groups.
Technorati, PR8, Alexa Rank 1,534, an internet search engine for searching blogs, or you might say, blog search engine. When your sites are listed in Tecnorati directory, your sites will get 2 nofollow backlinks from technorati.com and pingerati.net.
Flagcounter Forum, PR8, Alexa Rank 11,513, flag collector forum site, where you can exchange your flag with other members. Read the forum rule before you joined! Your site must have a web counter from flagcounter. Here's rule #5 of the forum: All links added to your signature must lead to a page that contains a Flag Counter. All backlinks you get in the forum are dofollow.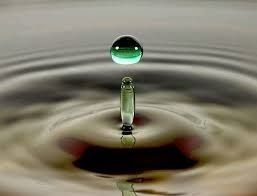 Identi.ca, PR7, Alexa Rank 7,614, an open source social networking and micro-blogging service, similar to twitter. The backlink is nofollow.
Bloggers, PR6, Alexa Rank 2,755, a place where bloggers are gathered, and promoted their blogs. You will have many dofollow backlinks from Bloggers by commenting on other members's wall, with your last blog post embended below your comments.
Feedage, PR6, Alexa Rank 8,023, RSS feeder where you can promote your sites feeds. The backlink is nofollow.
Warrior Forum, PR5, Alexa Rank 143, an internet marketing forum. The best place to find and learn on how to make money on the internet. There're lots of useful informations, that you can learn from lots of senior members, or so called as SEO's guru. You'll get dofollow backlinks.
Site Connect, PR5, Alexa Rank 26,854, a free service for getting site reviews from other members and increasing your website traffic. The higher your rank, the more traffic you get from other member reviews. Backlink is nofollow.
W3 Directory, PR4, Alexa Rank 52,280, a website directory. Add your site by filling out the form, your blog name, blog description, and keywords which describe your blog niche. You'll get many dofollow backlinks.
Other things that you should know, after you join with 9 high PR sites above, and edit your profile page with your link. The link from your profile page, will be on a new page with no PR at all. You will gain high PR backlinks, if you place your link (on your signature) on the sites's pages that having high PR, such as, 5 star forum posts which had commented and viewed by lots of other members, or guests. The 5 star forum post is the one that ranked high on SERPs for certain keywords.
But still, having backlinks from high quality (high PR) sites will impact on your site's PR, whether it's dofollow or nofollow. Backlinks in which many SEO experts called them as the Google Juice, links that are placed in publicly viewable profiles on high PR sites. Tell me what do you think by commenting below!
Note: The PR and Alexa Rank info of the 9 sites above are taken a day before the post is published.