Lahore is full of historical buildings. There is no exaggeration to say that Lahore itself is a historical city. Everybody who visits Lahore must get to visit historical buildings. Last Friday we chalked a programmed for outing. I had not seen the TOMB OF JAHANGIR. So all agreed that this historical place should be visited. In no time we reach there by bus.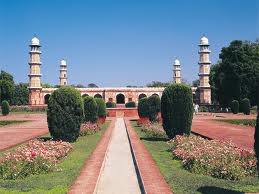 JAHANGIR'S TOMB is at Shahdara is four miles away from Lahore, on the other bank of the river RAVI. The four tall minarets of the tomb can be seen from a distance. The Mausoleum is in a park enclosing by a high wall. There is a magnificent by a walled quadrangle .The park appear to be well kept. The seasonal flowers were in their glory. There was mango, graves here and there spreading a cool shade. A fountain in front of the mausoleum was sending forth a coal shower of water.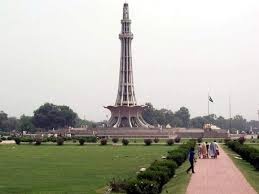 After it we reached the tomb itself. It is a low, large and beautiful edified. In an inner room sleeps the great MUGHAL EMPEROR nothing to disturb him now. The walls of this room have curious and colored designs, on them. The huge mausoleum has a vast terrace. In each corner a minaret sours up in the sky. I went up and from the plate from of minaret saw the city of Lahore, a wonderful sight. The city of Lahore looked splendid .Man does not believe in his eyes. Everything looks so attractive and so charming. We kept on moving about for quite a while. Now it was time to go back. We did not full like coming back but we had to and we came tried but happily.