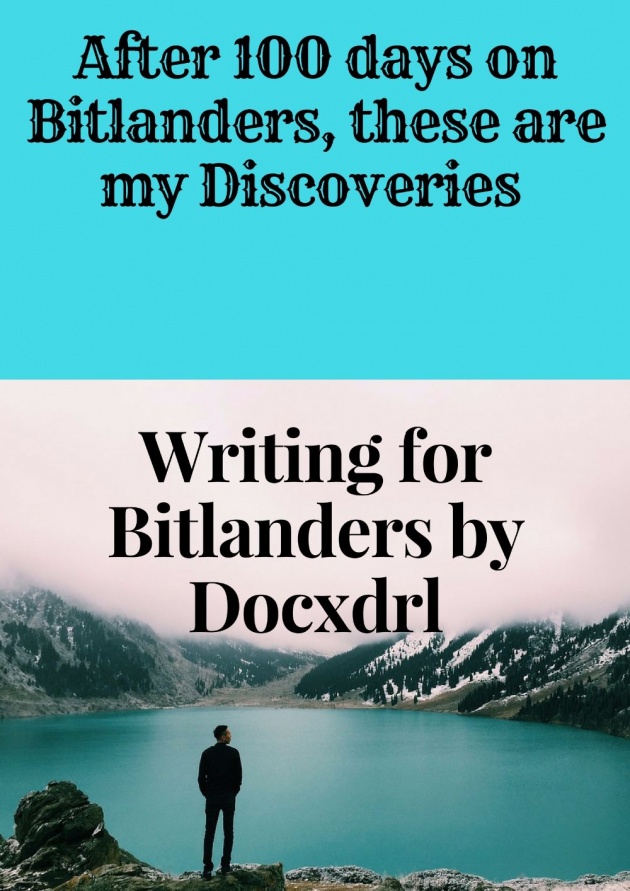 image credits: Docxdrl via canva
In the bitlanders community, it's crazy how time flies and after more than 100 days on bitlanders. There are discoveries I would really love to share with both old and new subscribers alike.
How time flies! Imagine 2 months ago I was only a fresh face on the Bitlanders community and here I am today writing about my first 100 days plus. Truly time waits for no man! Fortunately, my experience on bitlanders is far-cry from what it was two months ago. It would be far-fetched to assume I have made it this far without any help.
After 100 Days These Are My Findings
Kudos to Sharon-Lopez, and Dimpsy, for making it a point of duty to mentor and advice me. Although they still believe they've done nothing. To me, it was more than I could ask for.
I am glad they took time out to answer my numerous questions, they became a beacon of inspiration to the only African on the leaderboard (at the time of this post).
For the past 100+ days now, I took my time studying the pattern, assessing bitanders, the people and the earnings. So far, these are my deductions.
I really do believe I'm making progress in 2018 because of the following discoveries….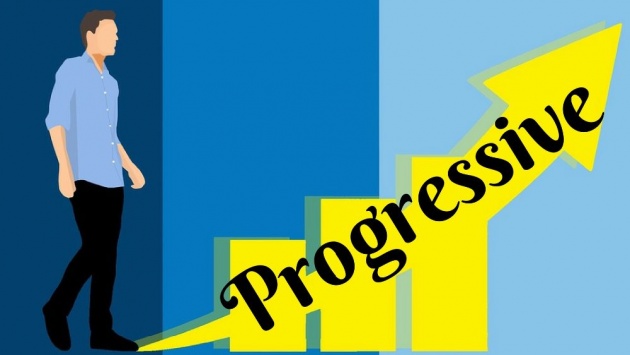 images credits: Docxdrl via Canva

First came the Misconception of payment methods
As you have already surmised, I am Nigerian. There are some privileges we do not enjoy as citizens of the certain country. For instance, we cannot receive payments via Paypal (that's a story for another time), but we can receive payment via Payza.
Discovering methods of payment
Since Nigeria as a country has some certain restriction, I had to research and see if bitlanders would accept me for who I am (with the Paypal issues and all)
But of course, I was accepted and I registered my account and can now receive payment via PAYZA. This is the only method of payment allowed in the country.
The first misconception was rectified and I am happy to inform you all that I'm making preparations to set my PAYZA account ready to receive my first payment from bitlanders.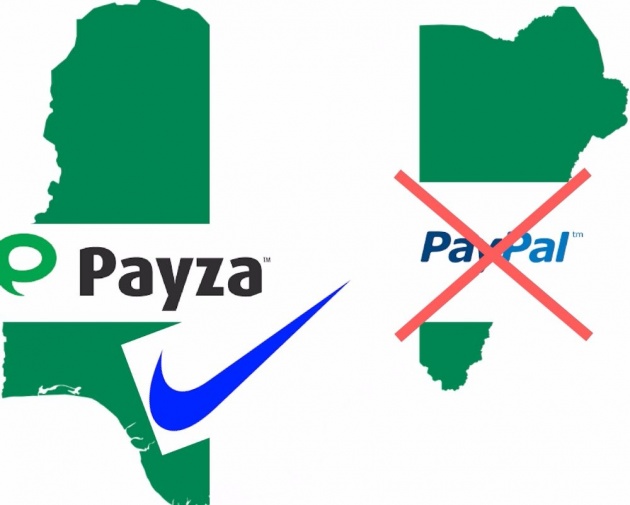 images credits: Docxdrl via Canva
Discovering the haziness and roughness of the journey
It is crucial to know what is expected of you before you register in a community like bitlanders—For me, the dollar signs on bitlanders were what motivated me.
My second misconception was the dollar signs and not how to work to earn the dollar. These were the toughest part of my bitlanders journey.
Honestly, I was expecting it on a platter of gold. Without setting my priorities rights I lost my GEMS despite the warning from Sharon-Lopez.
We are all responsible for our mistakes, growth and experiences.
So when an individual you reach out to gives you advice, heed to his/her words because they are wisdom and are profitable to those who heed them.
I learnt the hard way, but I'm glad to tell you it is not the only way. Learn from my discoveries, look at the leaderboard and emulate someone.

Discovering the Benefits of Quality on bitlanders
At the very go, I thought quantity should be the determining factor in earning bitmiles. I am happy Ms Hilary has proved beyond reasonable doubts that I am wrong.
I guess without the rating system, I will always think quantity over quality. Instead of flooding Bitlanders with low-quality articles, pictures and videos, it took me quite some time to get it through my head (thick skull), that quality rules!
So, I chose to write a blog post with quality and ditched those I felt were substandard. I cannot categorically declare that I have made the perfect decision, but I think I have made the right decision.
video credits: Roberto via youtube
Blogging has always been my passion. Bitlanders gave me the opportunity to become a blogger without restriction, this has been the height of my journey so far.
Though blogging may consume the better part of my day and the need to meet up with school responsibilities. I strongly think my decision to blog is the right decision and Miss Hilary would be reading more of my contents.
Discovering Gems, the bloodstreams of bitlanders
When I first came onboard bitlanders, I had some gems. Having and not having may not be much of a difference if you can't put your gems to good use.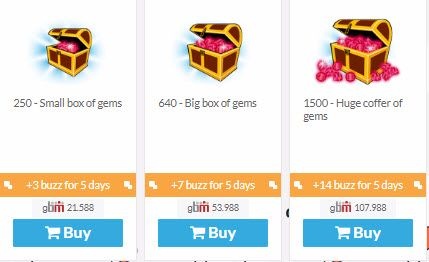 Image credits: Docxdrl via Bitlanders
I misused my gems in the few days of coming onboard bitlanders. This has greatly affected my growth.
The initial gems given to you should be put to good use, so you can start earning decent amount before buying gems. That ignorance led to a late start.
Discovering how to manage my time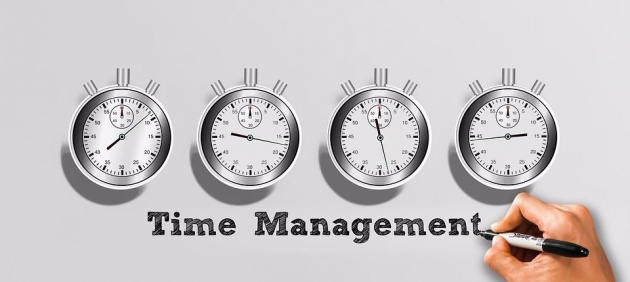 image credits: Geralt via Pixabay
Time management has always been a problem for many, with me inclusive. At the very beginning, examination and working online were new experiences for me.
I sacrificed bitlanders for my examination because I lacked time management skills. It would be inappropriate to say I can manage my time effectively now, I am only improving as time goes on.
To profess the truth about blogging, I multi-task to become effective and efficient and to write some ideas on my mobile phone whenever it pops up.
Discovering how increase in subscribers leads to a corresponding increase in buzz
During these 100+ days, my subscribers have moved from zero to 200 plus. This to me was a great achievement. As my subscribers increase, so also did my daily Buzz and earnings..
As earlier stated, bitlanders is a community, we grow together. Give Buzz and get buzzed back!
Don't ask for it, when you buzz people, they will in turn buzz you back, it comes naturally.
Discovering my saving grace on bitlanders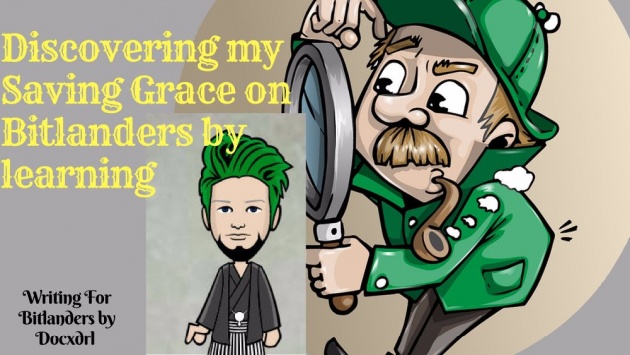 Images credits: Docxdrl via canva
I discovered my saving grace on bitlanders when I decided to start…….
Learning new things every day on bitlanders
My greatest achievement so far in these 100 plus days is learning new things.
Learning new things become possible because we come from different countries, continent, religious beliefs, upbringing, culture, & social background.
I am just starting the journey of learning from people around the globe how to become a part of a community and make an impact. The earning is perfectly good and encouraging, the people are, the community is and the world will soon get to know how wonderful bitlanders is.
Over the period of these 100+ days, some certain misconception of a Nigerian not been part of a great community like bitlanders was clarified.
FINALLY.
On bitlanders, I discovered learning is earning. Experience the world of millions of bit miles per day just by learning from those that are ahead of you.
Thank you for your time.