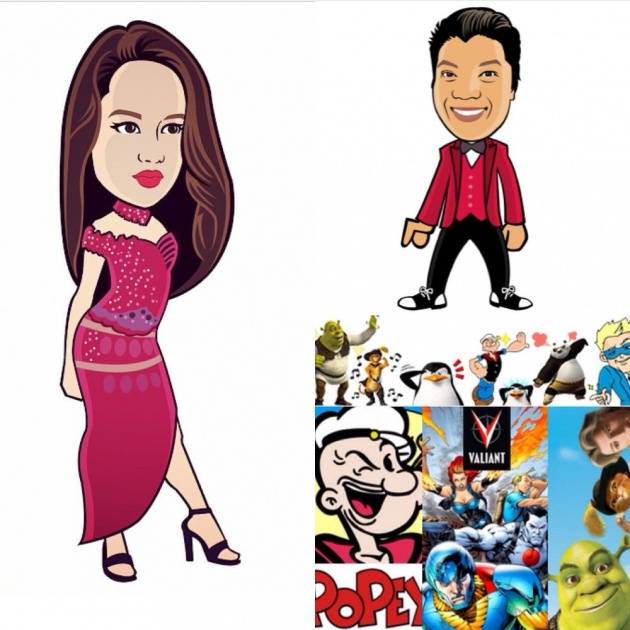 The first step in becoming a Bitlanders blogger is creating an avatar that represents you. Most other social networks focus on pictures and physical representations of you but Bitlanders allows you to create a virtual representation of you as you see yourself. Of course if you want to post your own pictures you may do so as well but making the avatar the main focus allows people to view your content without factoring in your physical appearance. This allows for greater emphasis on what you say rather than how you look. In that way Bitlanders provides a unique forum. Aside from the practical value of avatars, there is also the fun and creative aspect as well. Making an avatar is easy and fun. If you are a gamer you are most likely familiar with the basic steps of creating and accessorizing. Select a gender for your avatar. You can choose it's skin color, hair color, eye color and facial features.
In recent times there has been a surge of users with interest in avatar related media as seen by the popularity of such games as the Kim Kardashian Hollywood Game and Sim's World. If you are among those who are already a part of this scene we encourage you to join Bitlanders and expand your virtual playing field if you will. Bitlanders has also began exploring new ways to increase the social media experience for our users, keep them entertained and help them stay connected on the site. In an effort to keep things fresh developers are continually adding a variety of stickers and emoticons from popular animated characters such as Shrek Popeye the sailor man and Kung fu Panda for users to post on other pages on their own or in comments to other users. We invite you to see for yourself by creating an avatar of your own and become a part of this growing online community.
Have your avatars featured on the Bitlanders official Instagram page @bitlanders by hashtaging #bitLanders or tagging us in your picture.
Featured Avatars: Indonesian actress Cinta Laura Kiehl @claurakiehl and Film Critic Manny The Movie Guy @mannymovies