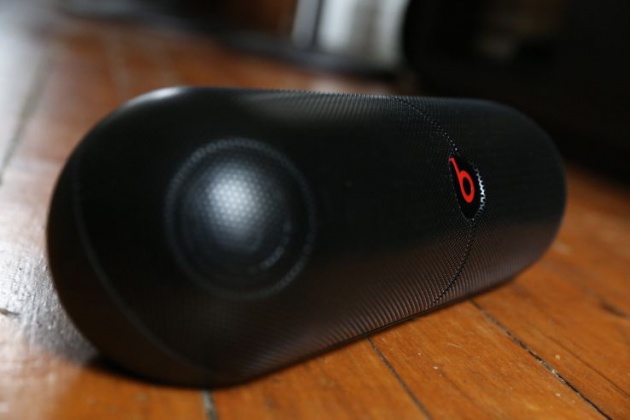 Apple has issued a voluntary recall for the Beats Pill XL Bluetooth speaker, which is made by the company it acquired last year. The speaker, originally created pre-acquisition, apparently poses a potential fire safety risk in rare cases due to overheating, as determined by Apple. Customers who want to get a refund in exchange for a return of the defective product can head to Apple's support site for more information.
Apple says that any customers with the Pill XL should stop using their devices now, and eligible customers will be able to receive a full refund of the $395 purchase price of the device, either in electronic payment or as Apple Store credit.
For those curious if their device is affected, tell-tale signs your Beats speaker is the one in question include the logo on the handle, as visible in the photo below.
The last Beats hardware product launched was the Solo2 headphone, which launched in November of last year. Even though those headphones were officially launched post-acquisition, they were definitely in the pipeline before the deal went through, meaning all Beats devices currently were created and conceived without Apple playing a role in the process.