Aquino tells Pope clergy part of corruption problem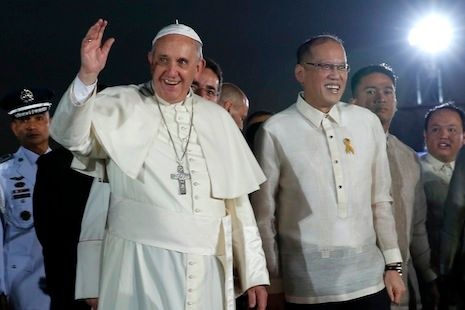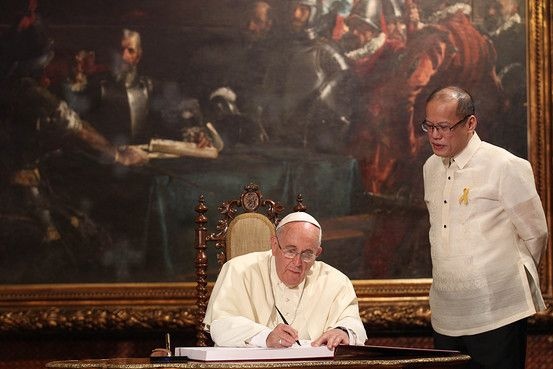 Pope Francis called on Filipinos to reject the corruption that has plagued this Asian nation for decades and urged them to instead work to end its "scandalous" poverty as he brought his message of social justice to Filipinos who cheered him wildly at every turn.
In a speech to President President Benigno Aquino III and other officials, Francis said that more than ever, political leaders must be "outstanding for honesty, integrity and commitment to the common good." He said they must hear the cries of the poor and address the "glaring and indeed scandalous social inequalities" in society.
He challenged Filipinos "at all levels of society, to reject every form of corruption which diverts resources from the poor, and to make concerted efforts to ensure the inclusion of every man and woman and child in the life of the community."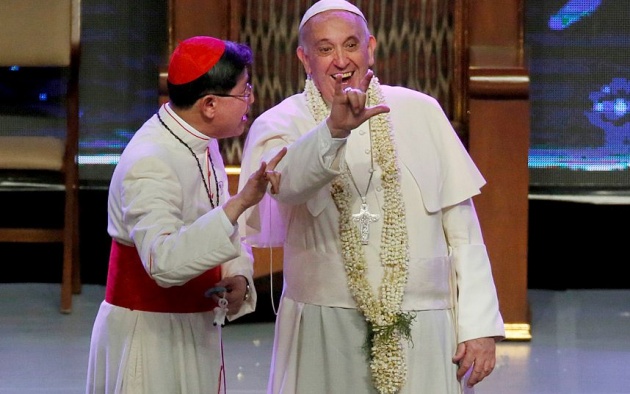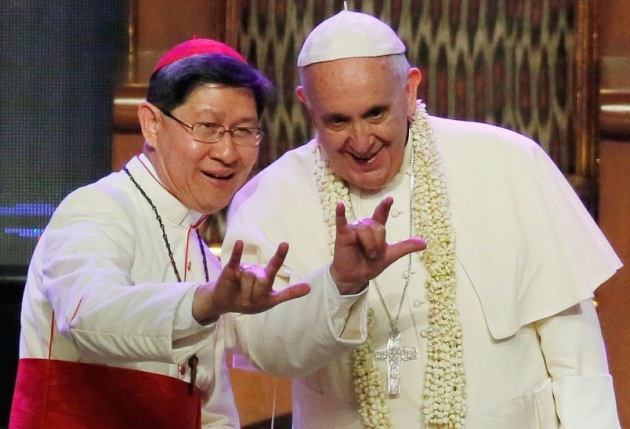 But in his speech, Aquino said clergy themselves were part of the problem. While the Catholic Church played a fundamental role in supporting opposition to Marcos, some priests "suddenly became silent" when abuses continued under Marcos' successor, Gloria Macapagal Arroyo, he said. Arroyo is currently detained on corruption and election sabotage charges.
"Everything I have said has not been to criticize but to speak the truth for the truth shall set us all free. If we are able to settle our differences, can we not benefit our people quicker?" said Aquino.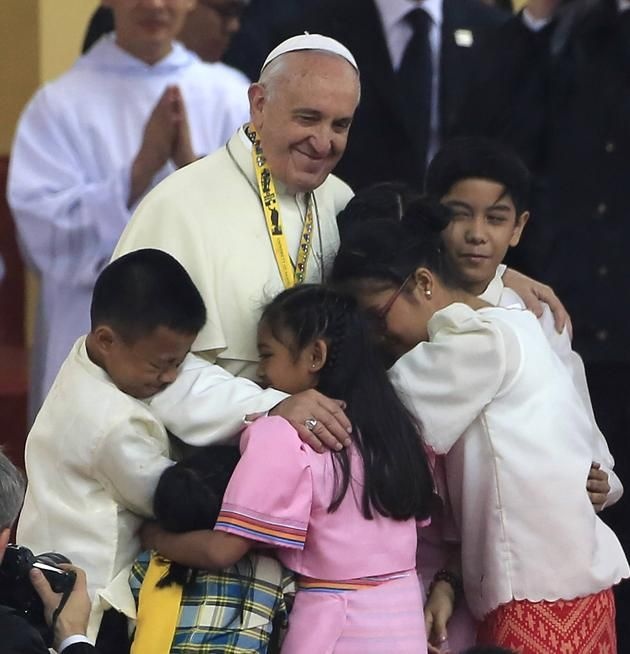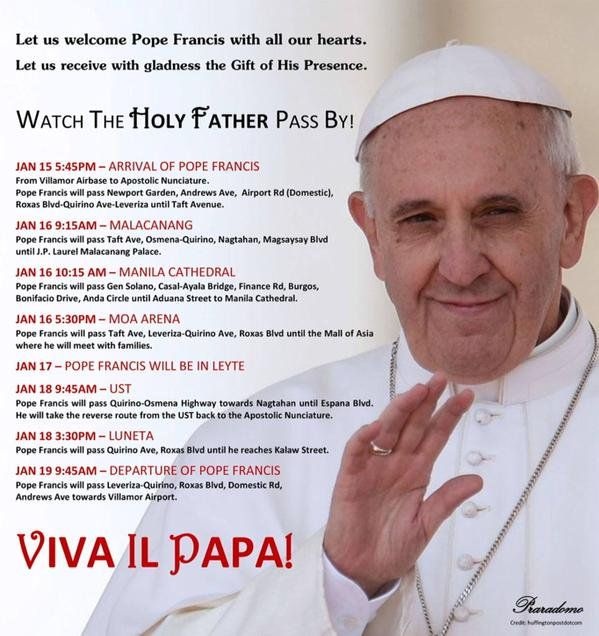 Aquino has waged a campaign against poverty, an issue close to the pope's heart, but has also clashed with local Catholic leaders over a reproductive health bill that promoted use of artificial birth control. Congress, which is dominated by Aquino's allies, passed the bill in 2012.
Francis took the local church to task himself during a Mass for the clergy in Manila's cathedral, urging priests to reject materialism and embrace lives of poverty themselves as Jesus did.
"Only by becoming poor ourselves, by stripping away our complacency, will we be able to identify with the least of our brothers and sisters," he said. "We are called to be ambassadors of Christ."
One congressional investigation revealed that some bishops had personally requested support from Arroyo, including one who asked for an SUV as a birthday gift purportedly to allow him to visit his flock.
Francis' message will likely resonate in a country where, according to government statistics, nearly a quarter of the Philippines' 100 million people live on just over $1 a day.
"For him, the poorer you are, the more he will reach out to you," said Christopher Ladios, a 40-year-old traffic enforcer at an intersection near the presidential palace where Francis passed by. "Corruption is the No. 1 news in the Philippines these days, so it was a good message. For small workers like us, it would mean we can get what is due us and it will not be stolen."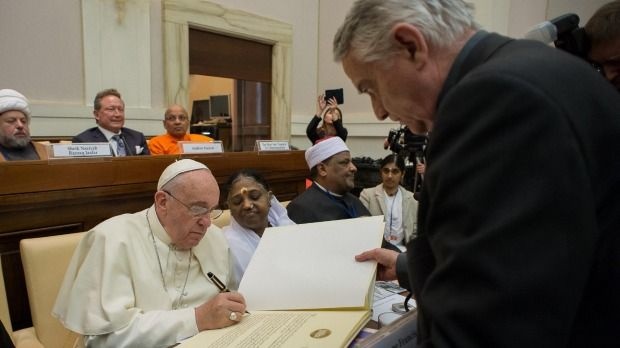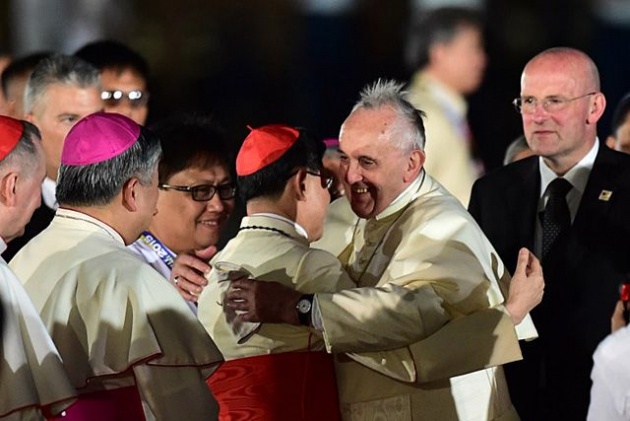 Corruption has wracked the Philippines since the 20-year rule of late dictator Ferdinand Marcos, who along with his shoe-loving wife and cronies were suspected of stealing between $5 billion and $10 billion before being ousted from power in 1986.
The problem has festered amid a culture of impunity among powerful politicians and their allies, weak law enforcement and a notoriously slow justice system. But Aquino won the presidency by a wide margin in 2010 on promises to rid the nation of corruption and poverty. Since then, Congress has begun investigating high-level politicians for corruption and three senators have been detained.