The team beat Chelsea by the same score in the first leg in 2005 and then went on to win the competition.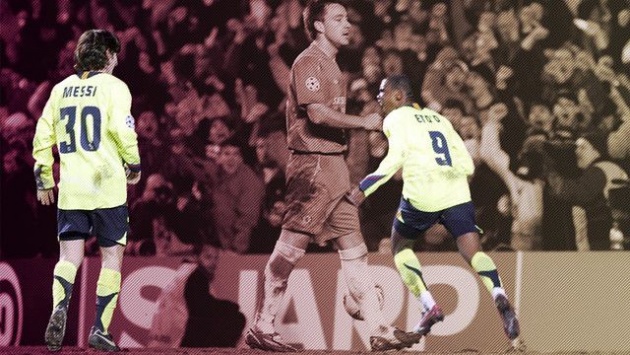 Barça will take a 2-1 lead into the second leg of their Champions League tie against Manchester City next month – a result that should give them plenty of confidence – along with the stats that show they've always won through in Europe with a similar first leg score.
Barça have won the away first leg of a European tie 1-2 on four previous occasions and each time they have gone on to win the tie, seeing off Basle (Fairs Cup, 1958-60), Spartak Prague (European Cup, 1985-86),Fram Reykjavik (Cup Winners Cup, 1990-91) and Chelsea (Champions, 2005/06). In the case of the Fairs Cup and Champions League wins, the team went on to win the competition that season.
| | | | |
| --- | --- | --- | --- |
| Season | Rival | Competition | Results |
| 1958/60 | Selecció de Basilea | Fairs Cup | 1-2/5-2 |
| 1985/86 | Sparta Prague | European Cup | 1-2/0-1 |
| 1990/91 | Fram Reykjavik | Cup Winners Cup | 1-2/3-0 |
| 2005/06 | Chelsea | Champions League | 1-2/1-1 |