Tourism in Pakistan has been stated by the Lonely Planet as being "tourism's 'next big thing' for more years than we care to remember. [But] world media headlines [always] send things off the rails".[1] Pakistan, with its diverse cultures, people and landscapes attracted 1 million tourists in 2012[2]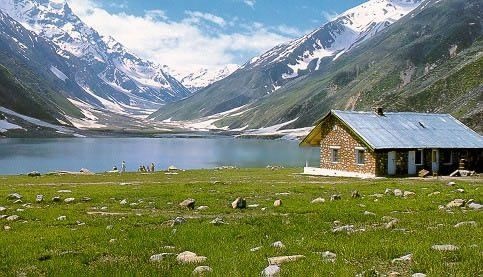 Pakistan's tourism industry was in its heyday during the 1970s when the country received unprecedented amounts of foreign tourists, thanks to the Hippie trail. The main destinations of choice for these tourists were the Khyber Pass, Peshawar, Karachi, Lahore, Swat and Rawalpindi.[3]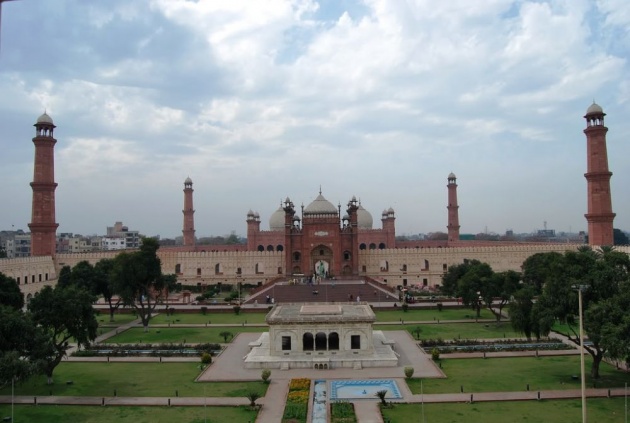 The country's attraction range from the ruin of the Indus Valley Civilization such as Mohenjo-daro, Harappa and Taxila, to the Himalayan hill stations, which attract those interested in winter sports. Pakistan is home to several mountain peaks over 7000 m, which attracts adventurers and mountaineers from around the world, especially K2.[4] The north part of Pakistan has many old fortresses, ancient architecture and the Hunza and Chitral valley, home to small pre-Islamic Animist Kalash people community. The romance of the historic Khyber Pakhtunkhwa province is timeless and legendary, Punjab province has the site of Alexander's battle on the Jhelum River and the historic city Lahore, Pakistan's cultural capital, with many examples of Mughal architecture such as Badshahi Masjid, Shalimar Gardens, Tomb of Jahangir and the Lahore Fort. Before the Global economic crisis Pakistan received more than 500,000 tourists annually.[5] However, this number has now come down to near zero figures since 2008 due to instability in the country and many countries declaring Pakistan as unsafe and dangerous to visit.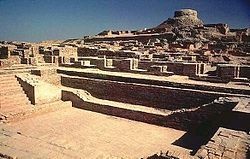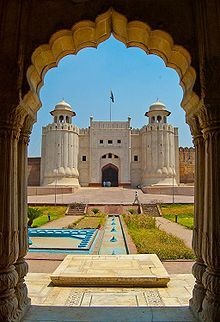 In October 2006, just one year after the 2005 Kashmir earthquake, The Guardian released what it described as "The top five tourist sites in Pakistan" in order to help the country's tourism industry.[6] The five sites included Taxila, Lahore, The Karakoram Highway, Karimabad and Lake Saiful Muluk. To promote Pakistan's unique and various cultural heritage, the Prime Minister launched the "Visit Pakistan" marketing campaign in 2007.[7] This campaign involved various events throughout the year including fairs and religious festivals, regional sporting events, various arts and craft shows, folk festivals and several openings of historical museums.[8]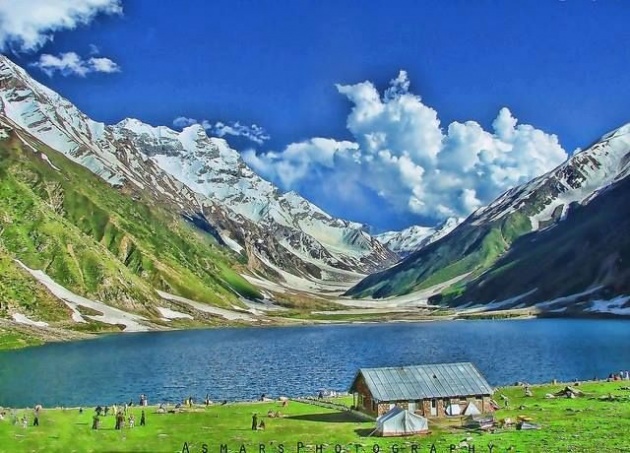 In 2009, The World Economic Forum's Travel & Tourism Competitiveness Report ranked Pakistan as one of the top 25% tourist destinations for its World Heritage sites. Ranging from mangroves in the South, to the 5,000-year-old cities of the Indus Valley Civilization which included Mohenjo-daro and Harappa.[9]
Pakistan is such a diverse region, it is the center of various religions and settlements long before the creation of the nation that exists today. Today, Pakistan is formed of four large provinces – Sindh, Punjab, Khyber Pakhtunkhwa, Balochistan and four territories – Islamabad Capital Territory, Federally Administered Tribal Areas, Azad Jammu and Kashmir and Gilgit-Baltistan. The cultural and physical diversity of Pakistan has developed the country into a tourist hot spot for foreign travellers as well as adventurers.