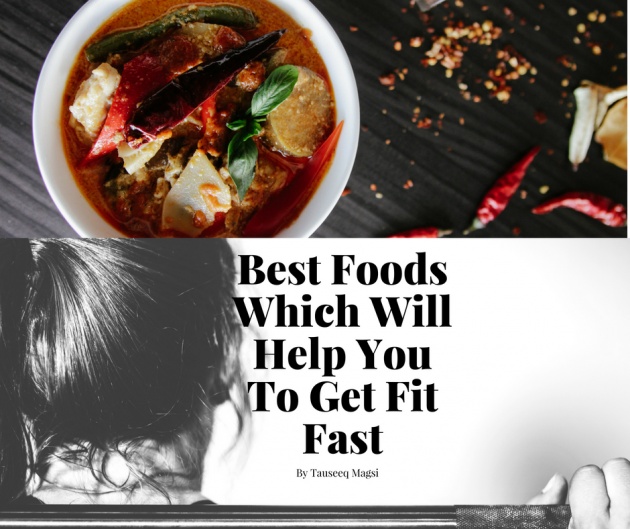 Image edited in Canva Credits: Tauseeq Magsi via Bitlanders
A few days back, I decided to write on only one niche. It was a hard decision because it is very difficult to write on one niche and have each and every bit of knowledge about that subject. I am still trying to gain knowledge more and more by reading blogs and watching videos on youtube. The only niche I have chosen is health and fitness. You might have seen that most of my previous blogs were about health and fitness and other foody things. So I took that niche and started to gain more knowledge about it. Today's blog is the part of my knowledge which I have gained during the past few months and I would love to share it with you and today I am going to tell you about the Best Foods which will help you to get fit fast and remain fit in your life.
We all know that when we get old, we lose our strength and fitness and we all wish to have it back but the at that time we could do nothing but regret. Whatever you wanted to do with your fitness should be done when you are young so that you do not lose your fitness for a long time and for this, food matters a lot. Let us see what should we eat in our daily life so that we could get fitness fast and remain fit for long.
Chocolate Milk
Most of us love to eat chocolates. We also drink milk in our daily life too. What if I tell you that mixing chocolate in a milk could be a fitness gaining drink? Yes, it is. You must know that calcium is very important for muscle health and you need calcium in your diet so that your muscles could gain health faster. Moreover, calcium makes our bones strong. You might go for a workout and your body gets tired. At that time you need energy in one way or another and here comes the role of Chocolate Milk. It will help your body recover faster after a workout but it is necessary that your Chocolate Milk should be fat-free.
Image Credits: https://bodymania.pl
I personally like milk and chocolate because:
1. Chocolate is sweet and delicious to eat.

2. Drinking Milk daily is my habbit.

3. I love milkshakes of different fruits because they are tasty.

4. Chocolate is a great source of energy boost for a short time.
Berries
There are many kinds of berries and fortunately, they all are equal in nutrition. Berries are filled with potassium, antioxidants, fiber, B and C vitamins. They also contain small amounts of calcium, magnesium, and iron. One of the main and important polyphenols in berries is anthocyanin which plays a very important role in obesity and diabetes. It is also proved that eating berries may help blood sugar balance and improve insulin in people suffering from type 2 diabetes. Hence it lowers the risk of type 2 diabetes.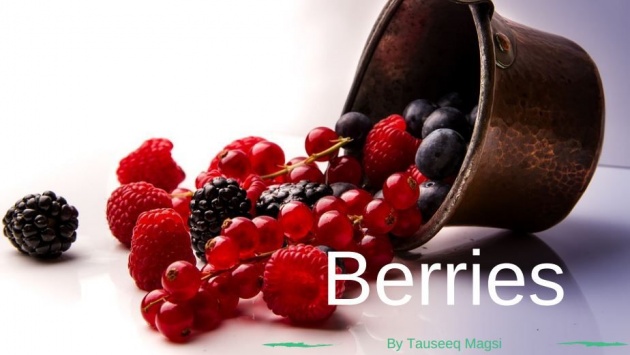 Image edited in Canva Credits: Tauseeq Magsi via Bitlanders
When you are trying to get fitness fast, sweets are often cut out from the diet but its sweet tooth cravings still remain in our body. So berries could help us in this regard and we can eat fruits especially berries in place of sweets. It not only gives you the sweet taste but also gives your body many other benefits.
Bananas
Bananas are famous for all the potassium it has. Banana could be a great fitness food if you include it in your diet because bananas are a little bit high in energy than all the other fruits and the calorie in it comes from all the carbohydrate it does have. If you are going for a workout then eat some bananas because they are going to refuel your energy which you will lose during the workout. You can also take bananas during or after a workout. Banana smoothies could be more useful. They make you fit in a way that they help your body in muscle cramps during exercise and stops muscle contraction. No muscle contraction no offs from exercising and gaining fitness.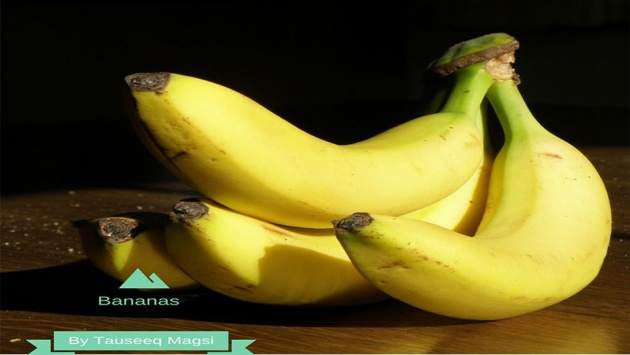 Image edited in Canva Credits: Tauseeq Magsi via Bitlanders
Sweet Potatoes
Potatoes are almost in every dish which we eat in our daily life. Sweet potatoes are a great food to gain fitness fast. The reason is sweet potatoes contain vitamin C, dietary fiber, manganese, and beta-carotene. The combination of all these things enables the body to repair itself faster after a workout. When sweet potatoes are eaten with lean protein after a workout acts as a catalyst for protein to enter a muscle tissue and starts the repair process immediately. It is also written by some fitness experts that this vegetable also contains electrolyte balancing potassium which helps your body to stay hydrated as well as relax and lowers your blood pressure.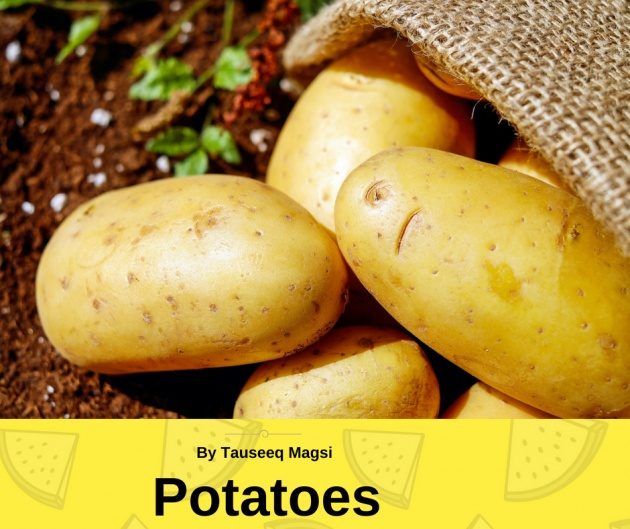 Image edited in Canva Credits: Tauseeq Magsi via Bitlanders.com
Broccoli
Brocolli is a green vegetable and vegetables are always healthy to eat if you wanted to gain fitness fast and stay fit for a long time in your life. Moreover, broccoli contains digestion-promoting fiber, free-radical-busting antioxidants and a large number of vitamins and minerals. Broccoli combined with kale is a very dense nutrient food. They help in gaining fitness fast because they contain a heavy amount of bone-building calcium which is very necessary for strong bones because if your bones are not strong then you won't be able to do a tough workout and gain fitness fast.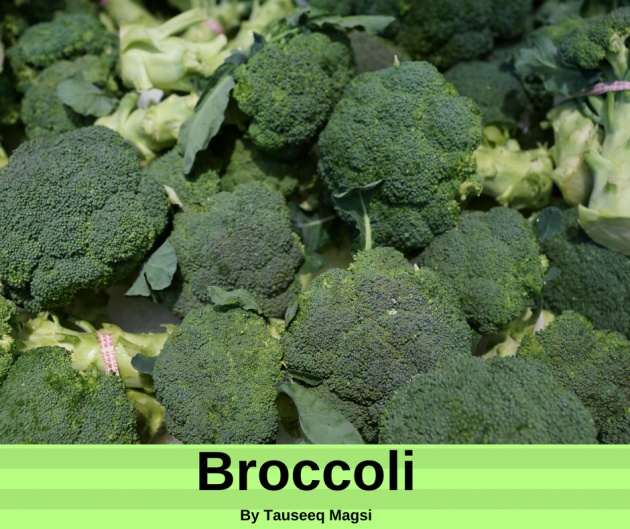 Image edited in Canva Credits: Tauseeq Magsi via Bitlanders.com
Salmon
Salmon fish is very tasty to eat. It could be a good addition to a list of fitness gaining foods because it contains essential omega-3 fatty acids which help in gaining muscle strength. If you eat more omega-3 fatty acids, you will gain more muscle strength. It also contains protein which helps in building muscles. Thus 2 most important components, the muscle builder and muscle strengthener, both are present in this fish. Omega-3 fatty acids decrease the rate of muscle-protein breakdown after a workout which improves your recovery rate.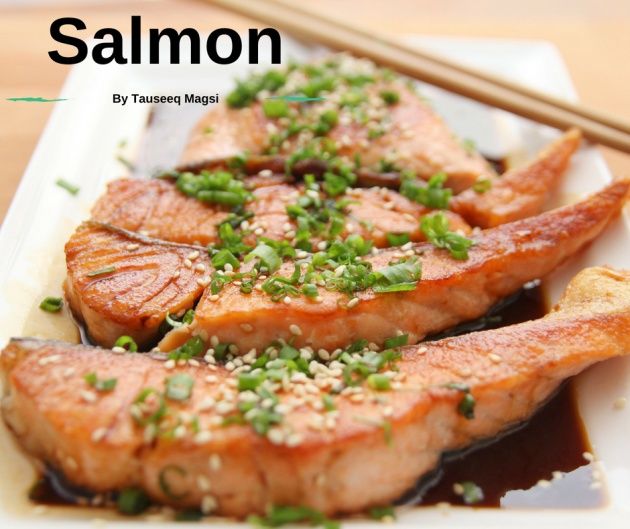 Image edited in Canva Credits: Tauseeq Magsi via Bitlanders.com
This is all from my side on this topic. I will soon come back with another helpful article. Meanwhile, here is the video which will explain more about the fitness foods and in the end there is a qeurlo chat for you. Never forget to answer it.
Video Credits: FitnessRockers India via www.youtube.com