January 2, 2011
Silk Road opens for business
Silk Road, a Bitcoin marketplace, launches an illicit marketplace for drug deals, called the eBay for drugs.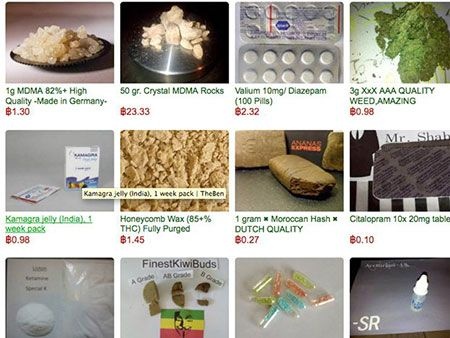 January 27, 2011
Largest trade on #bitcoin-otc occurs
The largest Bitcoin trade to date occurs on #bitcoin-otc: Three Zimdollars (Zimbabwe notes that are worth one-hundred trillion dollars each) are traded for 12 BTC.January 28, 2011
25% of total Bitcoins generated
With the generation of Block 105000, 5.25 million Bitcoins have been generated, totalling more than 25 percent of the projected total of almost 21 million.
February 9, 2011
Bitcoin reaches parity with US dollar
Bitcoin touches US$1.00/BTC at MtGox, reaches parity with the US dollar for the first time.
February 25, 2011
WeUseCoins.com is created
WeUseCoins.com is registered and built into a Bitcoin resource and creates one of the most watched videos on Bitcoin.
June 2, 2011
Bitcoin reaches $10 on MtGox
At MtGox, the exchange rate touches US$10 per BTC.
June 8, 2011
Bitcoin reaches all-time high
The price of a Bitcoin on MtGox reaches an all-time high of US$31.91 with a market capitalization of around US$206 million.
June 13, 2011
Largest ever Bitcoin theft reported
Bitcoin Forum member, allinvain, claims that 25,000 BTC were stolen from his wallet. At the time, the exchange rate put the amount close to US$375,000.
June 19, 2011
Major breach at MtGox
MtGox suffers a significant breach of security that results in fraudulent trading and requires the site to be shut down for seven days. The breach compromises the MtGox database with a leak of the user table that contains user names, email addresses, and password hashes of 60,000 accounts.
An admin account was accessed from which sell orders were issued for hundreds of thousands of Bitcoins, which forced the MtGox price down to US$17.51 to US$0.01 per Bitcoin.
July 26, 2011
Bitomat loses 17,000 Bitcoins
Poland-based Bitomat, the world's third largest Bitcoin exchange, loses access to its wallet.dat file and the 17,000 Bitcoins they are holding for clients.
August 5, 2011
MyBitcoin loses 150,000 Bitcoins
A week after being hacked, a MyBitcoin spokesperson explains how the Bitcoin transaction processor lost over 150,000 Bitcoins, worth over US$2 million at the time.
December 12, 2011
Largest BTC fee in a single transaction
Becoming the largest amount of fees in a single transaction and the most fees in a single block, 171 BTC in fees are transacted in block 157235.
March 2012
Linode hacked, 46,000 BTC stolen
A security breach at Linode, a website hosting company, results in the largest theft of Bitcoins recorded to date. More than 46,000 BTC are stolen, valued at over US$228,000.
June 2012
Coinbase is founded
Coinbase, a bitcoin wallet and platform, is founded in San Francisco, California.
September 2012
KnCMiner is conceived
KnCMiner, a Swedish joint venture to develop Bitcoin mining hardware, is conceived.
September 3, 2012
Bitfloor hacked for 24,000 BTC
The fourth largest US Bitcoin exchange, Bitfloor, is hacked and loses 24,000 BTC (valued at approximately US$250,000 when the theft took place), which was the majority of the on-hand Bitcoins. Compromised servers result in access to encrypted backup files of wallet keys. All exchange operations are paused.
February 22, 2013
Bitcoin goes to $30USD
The trade value of a Bitcoin reaches US$30 for the first time since 2011.
February 28, 2013
First all-time high in 601 days
With the first all-time high in 601 days, the MtGox exchange rate breaks the June 8, 2011 peak of US$31.91.
March 8, 2013
BitInstant hacked, loses $12,000
Bitcoin brokerage firm, BitInstant, acknowledges that a hack of its system resulted in the theft of nearly US$12,000 in Bitcoins.