Satoshi Citadel Industries Inc.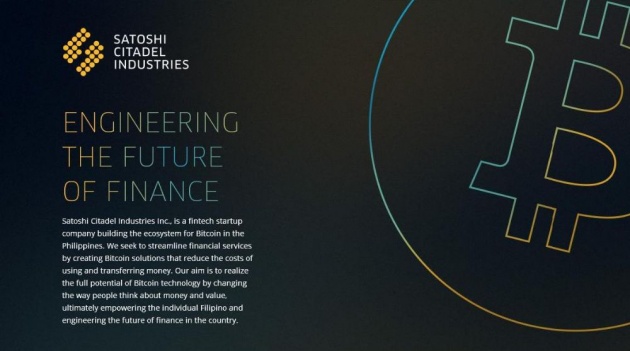 (image credit: SCI)
This is a Filipino-owned bitcoin company headed by CEO/CTO John Bailon, COO Jardine Gerodias and CCO Miguel Cuneta; all three are co-founders of the Satoshi Citadel Industries, Inc. or SCI. SCI was founded in May 2014. Their mission is to increase Bitcoin use in the Philippines and to help Filipinos realize the power of bitcoin and use bitcoin and its potential.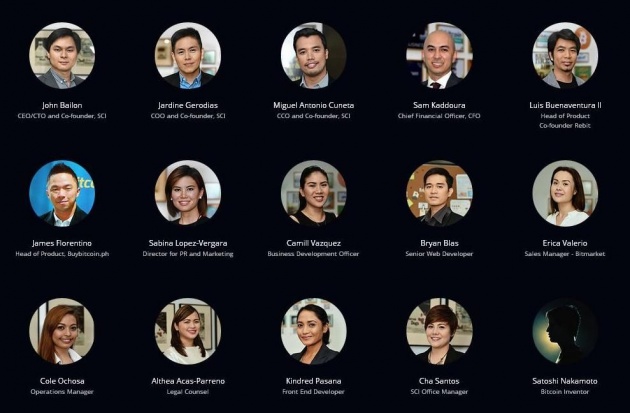 (image credit: SCI)
I wouldn't have come across this site if not for the article I have read from cointelegraph. In this article, it talked about SCI raising US$100,000 fund through an investment by serial entrepreneur Joe Maristela. It also made mention that this four-people company grew to 20 employees in just 10 months. The article also summarized some of the companies that SCI acquired in their few months of existence.
These companies include:
Rebit. With Rebit you can send money from anywhere in the world to the Philippines through bitcoin.
Bitmarket. This is a place where businesses can set up their company to start accepting digital payment with the use of bitcoin. This is good for online companies too. There is 0 charge for any transaction made through Bitmarket.
Bitbit. This is an e-wallet that is coming soon. This wallet keeps your bitcoins in Peso to avoid the unending fluctuation of bitcoin value. This will soon come with a mobile app as well.
BuyBitcoin. This is a site that you can buy and sell bitcoin. This company was started in January 2014 and joined SCI last April.
Prepaidbitcoin. They provide you bitcoin cards to fund your bitcoin wallets. They come in PHP200, PHP500 and PHP1000. You can either use these cards or you can resell them at a higher price that is set by Prepaidbitcoin.
Bitstars. This is a bitcoin faucet where you can earn PHP500 worth of bitcoin through selfies. I know some bitlanders are already on this site and have already earned from this site.
Bills Ninja. Through this site, you can pay your bills using your bitcoins. You can pay your phone, cable, most Philippine telecom companies, credit card, insurance and utility bills. Check out the site for more info.
Aside from those above, SCI was also the first company to set up a bitcoin ATM in the Philippines. Like bitlanders, SCI was able to help four charity organizations in the Philippines to receive bitcoin donations. These companies are: Aislinn's Wish, Pledge a Banca, Tahanan ng Pagmamahal, and for the victims of Typhoon Glenda.
(image credit: SCI)
SCI was also featured already on these channels and sites.

(image credit: SCI)
Now, I am featuring it here in bitlanders.
You can read more about SCI by visiting their website and reading their company profile.