Adding Photos and Videos on bitLanders Blog Posts
A blog can appear to be interesting and appealing when accompanied with videos, pictures or graphics that support and enhance the essence of the entire blog for readers to fully visualize, grasp and understand. However, let's not forget that unauthorized or IMPROPER use of photos and videos can result to copyright infringement. I believe everyone is familiar with the word COPYRIGHT. It is synonymous to property right and is protected by law.
Photo Credit: Nicholas (Nick) Youngson via www.jphotostyle.com
Under the Berne Convention for the Protection of Literary and Artistic Works, photos or images are automatically protected by copyright in all 160 member countries. Meaning, if you use, adapt or recreate a whole or part of an image or photo without permission from the rightful owner, then you can be sued for copyright infringement. This may result in costly legal fees, monetary damages and even criminal or civil liability.
To be on the safe side, seek legal assistance if you are uncertain or in doubt. For this reason, I am doing this write up to guide my fellow bloggers against copyright infringement.
(A) How to Add Videos from Youtube
Copy/paste EMBED code from Youtube. DO NOT upload a video that is not yours!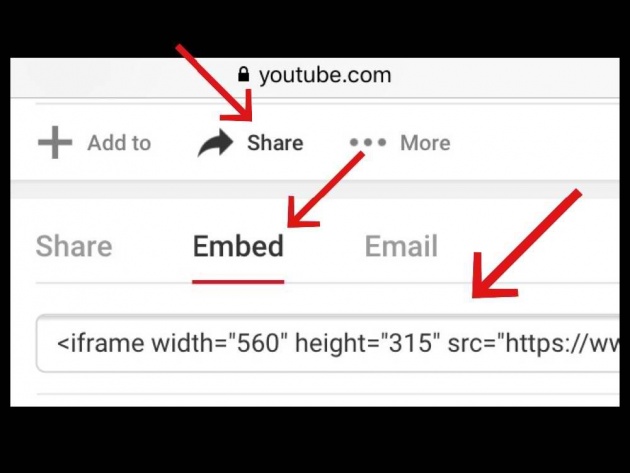 Photo Credit: AdGoggleKo (my iPhone screenshot via Youtube edited with Phonto iOS app)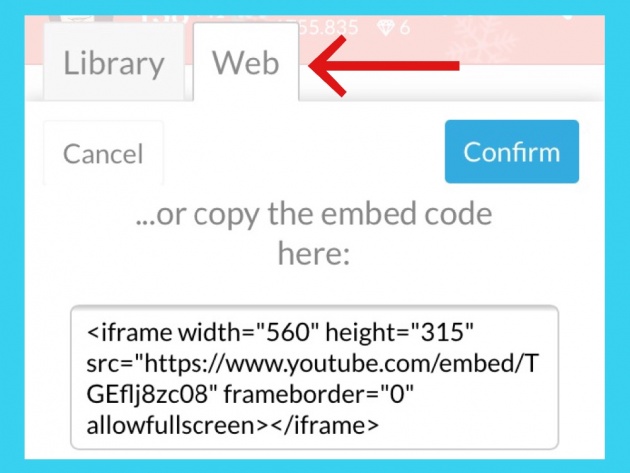 Photo Credit: AdGoggleKo (My iPhone screenshot via bitlanders.com edited with Phonto iOS app)
*If you are the rightful owner, you can upload your video HERE and select from "Library" reference above screenshot.
(B) How to LEGALLY use Photos
If you can produce and use your own photos, why not. That's exactly how I do create my first blogs. There's nothing like pure originality and imaginative creativity. But, keep in mind it's a big "NO, NO" and illegal to take pictures of people in their personal moments of privacy, as in those taking a shower in their bathroom or perhaps those asleep with a flimsy attire on, or those engaged in some romantic intimacy in their bedroom. Then you must be a "Peeping Tom" and not a journalistic photographer! LOL! Well, if you have their explicit consent, then that's ok (oh my gosh!).
In general, a person isn't legally protected by intellectual property rights. If someone is in a public place or just plainly walking down a busy street and you take a picture, there's nothing illegal about that even if they didn't want it. Now, it becomes ILLEGAL if you use their photo for business purposes such as product promotions. If they gave you permission, then that's all up to them.
There are places that DISALLOW PHOTOGRAPHY. Highly secured areas like military camps and installations or, government establishments and agencies involved in top secret operations. Yes, photography is an enjoyable job or hobby. But of course, you must know your limitations. Just to be on the safe side, take pictures of butterflies or birds in their most romantic and procreative moments (ehem...I think you know what I mean), upload them HERE (bitLanders gallery), then on bitLanders blog editor, click "Add Image" and select photo(s) from "Library" or "Upload images" directly from your computer or mobile device. I am sure they wouldn't mind. LOL!
If you want to add images/pictures/photos/graphics from the web (Google, etc.), please FOLLOW THIS:
Mobile Version
(B.1) Select images "labeled for reuse". Click photo and 'View original image' (image source). DO NOT 'Save Image'!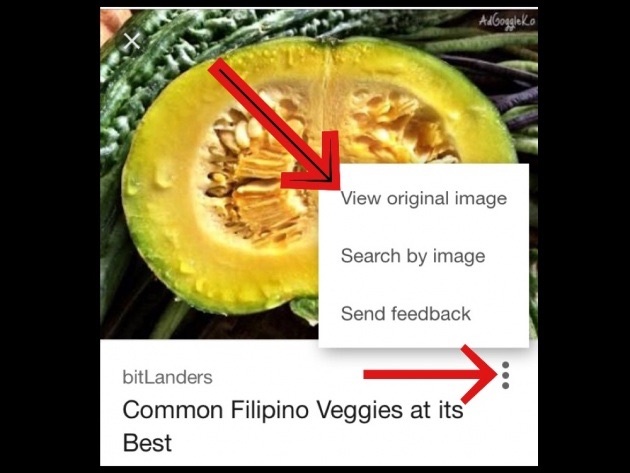 Photo Credit: AdGoggleKo via www.bitlanders.com
(B.2) Copy image URL.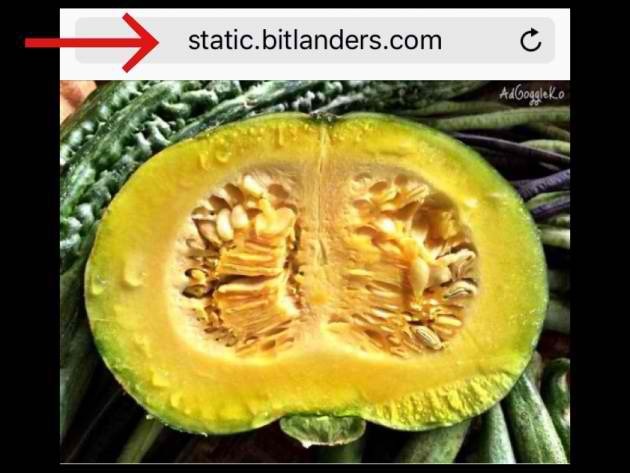 Photo Credit: AdGoggleKo via http://bitlanders.com
(B.3) On bitLanders blog editor, select the 'Web' and paste the image URL in the box provided. DO NOT upload images that are not yours! This squash photo is mine.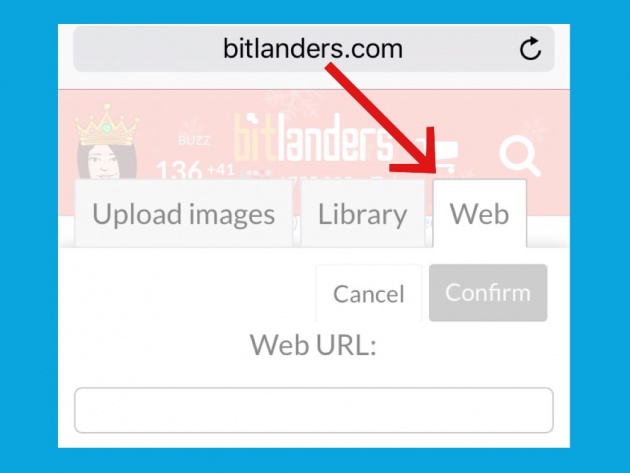 Photo Credit: AdGoggleKo (My iPhone screenshot via bitLanders.com edited with Phonto iOS app)
Desktop Version
Watch this video on how to search "free to use images" online:
Video Credit: Michelle Pacansky-Brock via Youtube
(C) How to PROPERLY Give Image/Photo or Video Credits
(C.1) Write Image/Photo or Video Credit below each photos and videos. Click the hyperlink icon.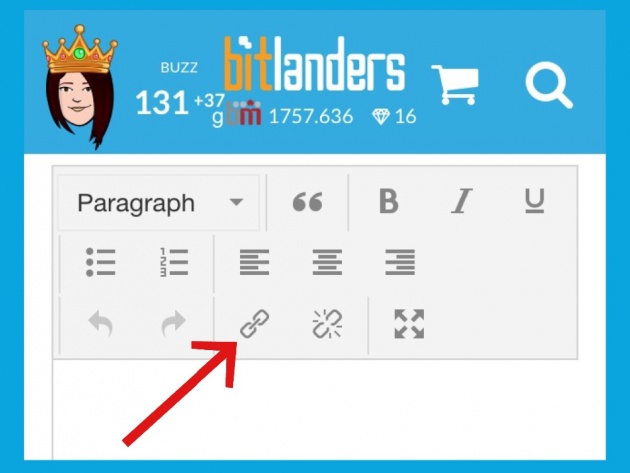 Photo Credit: AdGoggleKo (My iPhone screenshot via bitLanders.com edited with Phonto iOS app)
(C.2) Paste and shorten the image URL or type the website source in the "Text to display" box (1) paste image URL in the "Url" box provided (2) and so on.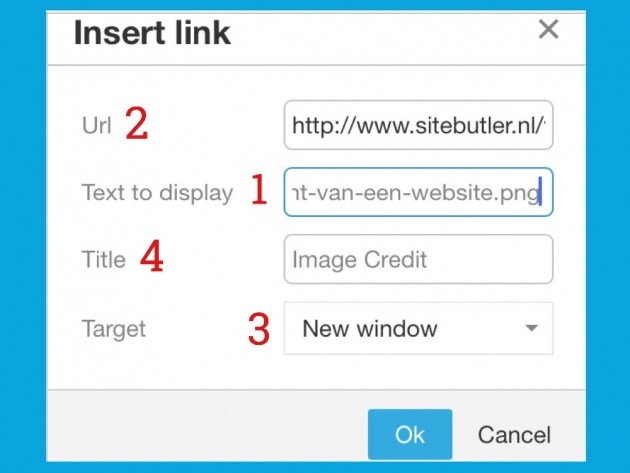 Photo Credit: AdGoggleKo (My iPhone screenshot via bitLanders.com edited with Phonto iOS app)
*Check the links
below the first
photo on
this post:
First link is directed to the owner photographer's website,
Second link is directed to the original image.
Public domain images are considered to be free of copyrights. Consequently, such images may be used freely for any application. But that is not true.

~ Pixabay
Copyright law in relation to photography can be a very complicated matter. It can be compared to plagiarism as in the case of literary publications or scientific writings in general. Unauthorized copying of such can be considered as an infringement of the Intellectual Property Act. That's why footnoting is a MUST whenever you write articles or research material intended for publication or academic consumption.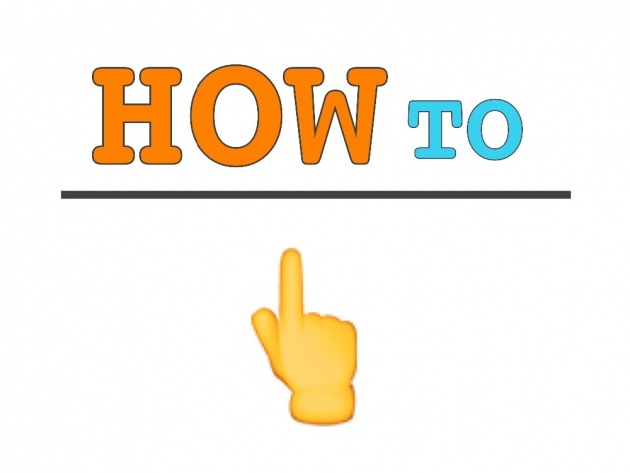 Photo Credit: AdGoggleKo (image created with Phonto iOS app)
We, as bloggers, must learn how to use images or photos and videos and give credit where credit is due. Every professional filmmaker, photographer or writer who makes a living out of their work deserve to be recognized. As such, we must always protect and respect their individual proprietary rights accorded to them by law.
Yes, we have what we call the CREATIVE COMMONS LICENSE. This license is defined as, and may I quote,
The CCL is one of several public copyright licenses that enable the free distribution of an otherwise copyrighted work. A CCL license is used when an author wants to give people the right to share, use, and build upon a work that they have created.
It simply means retaining your copyright while allowing others to copy, distribute and make some uses of their work. This internationally recognized and accepted license remains valid for as long as your copyright last. But WHAT IF the owner photographer changes his mind and removes his work from the CC0 domain? I believe it is much safer to use image links for your blog posts.
Watch this Youtube video by Matt Stokes
In gist, always remember that photographers and filmmakers have EXCLUSIVE OWNERSHIP of their photos and videos from the moment they were created. Only they can reproduce them. Unless you have their permission you must not dare save/upload their videos and photographs at all. Just because you found a wonderful video and/or image on the internet doesn't mean it is for free.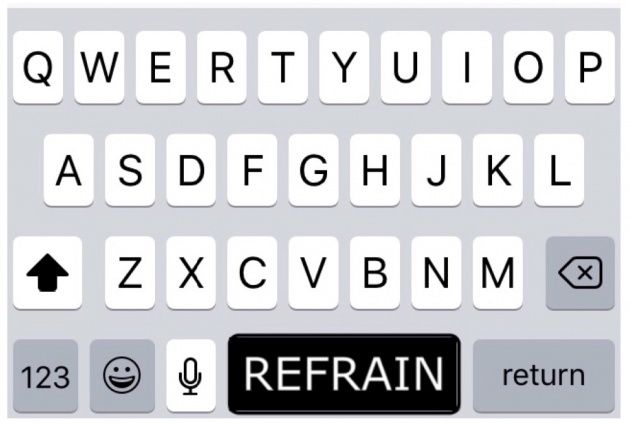 Photo Credit: AdGoggleKo (my iPhone keyboard screenshot edited with Phonto iOS app)
So my dear bloggers, unless you have specific permission from the owner photographer, please refrain from SAVING/EDITING/UPLOADING images you find on google or from websites to support your blog. You may get into a lot of trouble. Remember, in our world nothing is free now-a-days! Except for the air we breathe! It is not yet copyrighted so enjoy it while it last. LOL!
P.S. Did you know that aside from photos and videos we can now add querlo chatbot on our blog posts? See below example. Answer chatbot questions to learn what QUERLO is all about.
You can copy/paste below Embed Code if you wish to add above chatbot on your bitLanders blog post.
<iframe src="https://www.querlo.com/chat/2128" class="bitmiles" frameborder="0" width="500" height="500"></iframe>
You may like to visit @jean-beltran's blog on How to Make Your OWN Querlo Survey Chat
Happy Blogging!