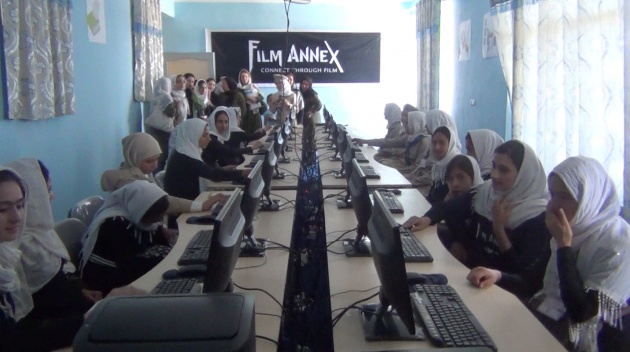 Today, a quite relavant article, titled, In the Heart of Afghanistan, Entrepreneurs Innovate For Peace, by Gayle Tzemach Lemmon found its way to my inbox. The Fast Company article sheds light onto the developing sector of Internet and software in Afghanistan. And though it paints an optimistic portrayal of the country's future, it also brings to attention that without outside support, the Afghan tech revolution will not be possible.
And this is where Film Annex's Afghan Development Initiative comes in. While reading the article, I couldn't help but have several "aha!" moments as I underlined some crucial facts. Like how "only 3% to 10% of the country's 30 million people have internet access," or how "The men - and a few women - see their businesses as a foundation for stability and modernity." The article also points out the reality that "Afghanistan remains amongst the poorest companies with an annual per-capita GDP of around $600."
When we first started the Afghan Development Initiative in collaboration with Roya Mahboob, who is profiled in the above article, our founder Francesco Rulli talked about our mission to increase Afghanistan's GDP in several interviews. Of course, that was only one of our goals. In just a few months, Afghan Development became that "outside support" the tech leaders in Afghanistan needed, both morally and financially. Most of that support currently comes from the Internet classrooms we are building in the schools near Herat. We have connected 5 schools and 20,000 students to the global community so far.
In the article, Jamshid Sultanzada, who runs two companies - Afghan Host and blog.af - tells Lemmon that "The Internet played a huge role in [his] education." Film Annex's awareness of Internet's importance in education has been the instigator behind this project. In addition to continuing to build more classrooms with Internet access and brand new computers, the Afghan Development Initiative is also developing Examer, a software program that rewards successful students via mobile payments. Moreover, Film Annex is building an entire social media curriculum for Afghan students in order to empower them and enable them to use social media tools to the fullest.
Below, take a look at the interview we recently did with Toni Maloney, the CEO of BPeace, the non-for-profit that creates jobs and opportunities for entrepreneurs in conflict-affected countries in order to expand the economic power of women. According to the Fast Company article, Bpeace plans to host apprenticeships in Dubai or the U.S. for five Afghan female professionals in 2013.