Do you love cakes?
I do! And as much as I love eating cakes, I really love baking and decorating. Though it seems like a finicky task, the fulfillment of finishing a great design and baking a delicious cake is priceless!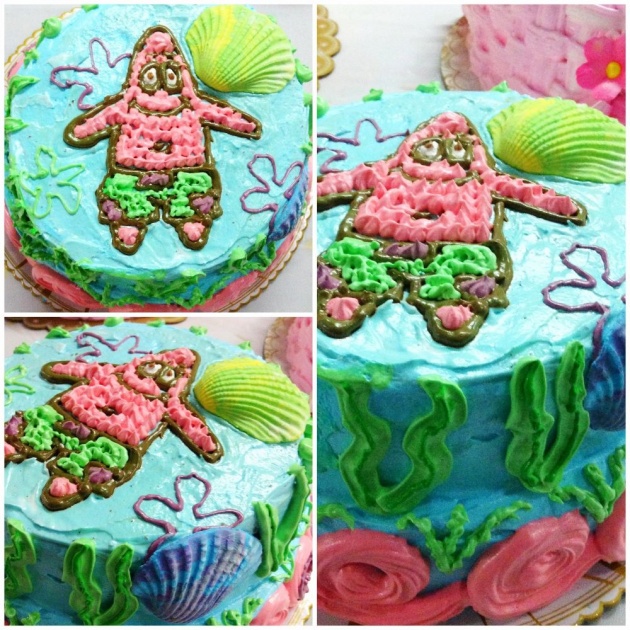 Photo above is the first cake I've decorated and presented during my Baking and Pastry course. It's Patrick Star from the show Spongebob Squarepants. And the base cake is Red Velvet. I used the traditional Meringue Icing.
During the first day of the course, we were already briefed that we will be baking and decorating on our own as part of the course completion. At first, to be honest, I wasn't really that thrilled until we started practicing on decorating cakes. It kept me thinking about which character should I put or should I do fondants or stick with meringue and finally have decided to go for a meringue and designed it with Patrick!
Good thing I was able to find cake decorations that were related to the theme (thus the shells). I really tried to practice which colors to pick and which would make it look better. I've gotten really excited on doing the decorating part because it's where your creativity will truly shine.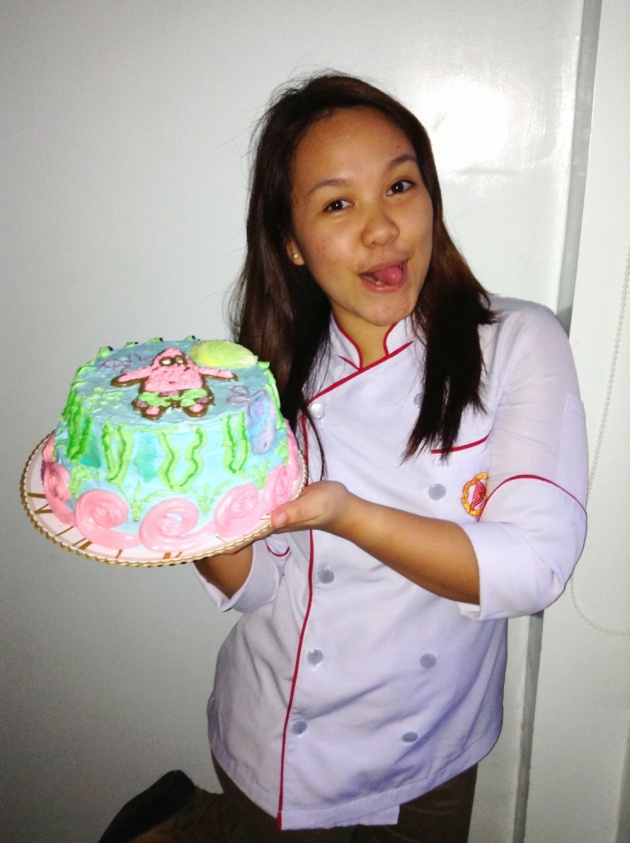 That's me after decorating the cake.
And finally, I got a good grade for doing a good job on my cake.