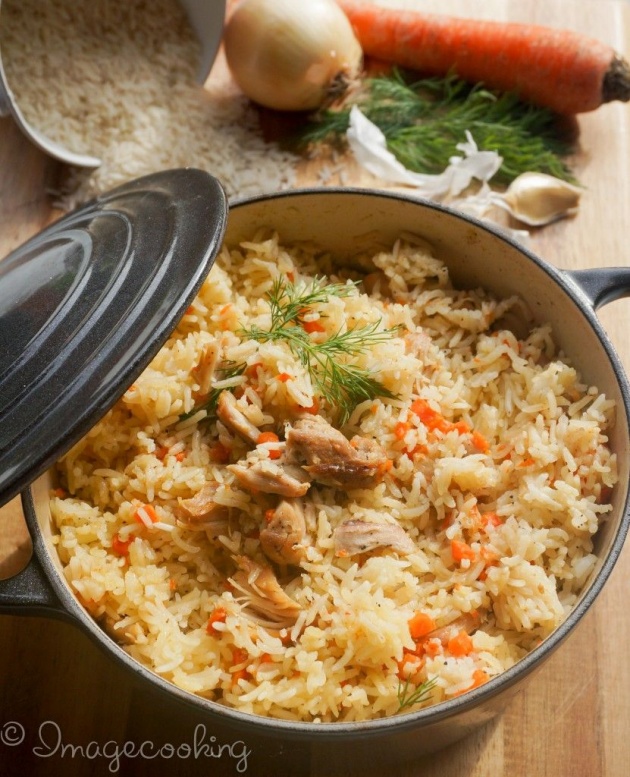 Who doesn't like a simple recipe, and better yet all in one pot! This chicken with rice will leave you with just a knife, cutting board, and a spoon to wash. Love recipes that don't require standing by the kitchen sink all evening. You can't go wrong with chicken when it comes to feeding picky eaters, or any eaters. Unless they don't eat meat, well in that case you should check out the Ratatouille.
Ingredients
1 pound of chicken thighs boneless/skinless
1/4 cup of extra virgin olive oil
1 medium onion
3 carrots
2 cloves of garlic
1 1/2 cups of rice (I used organic basmati)
salt
pepper
2 cups of water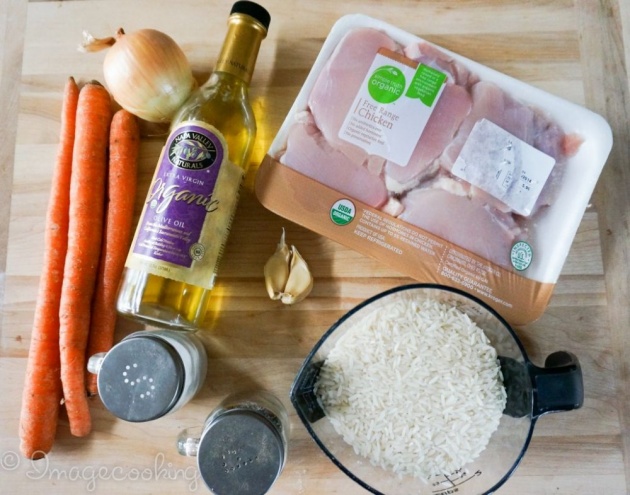 Directions:
1. Cut 1 pound of chicken thighs into smaller pieces.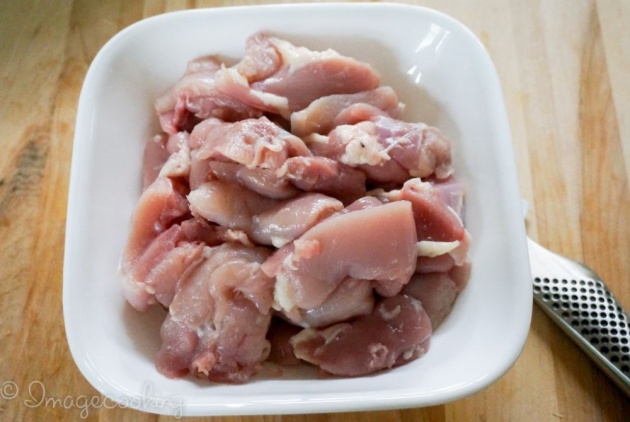 2. In a medium sized pot or shallow pan heat 1/4 cup of extra virgin olive oil.
3. Place chicken thigh pieces into the heating oil. Add in a generous pinch of salt and pepper. Sauté for 7 minutes.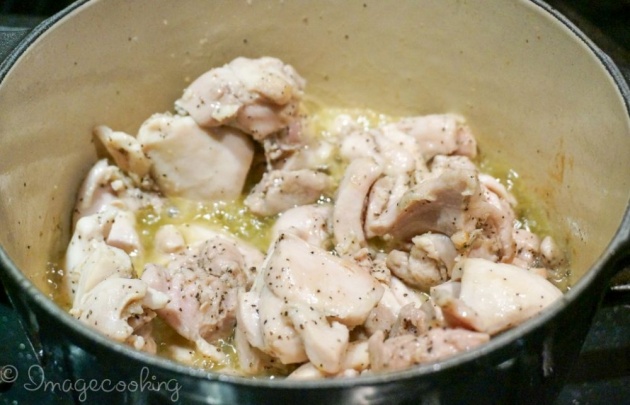 4. Chop 1 medium sized onion and add to the chicken. Sauté for another 3 minutes.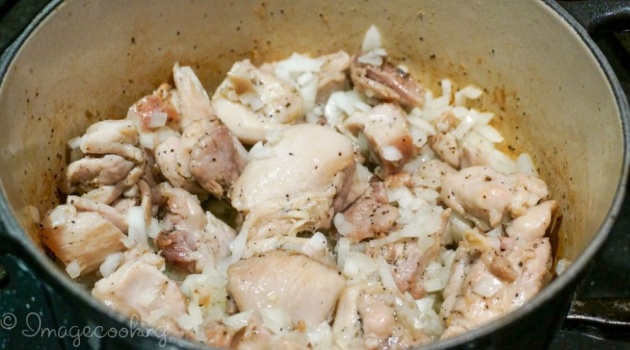 5. Chop or grate 3 medium carrots, add to the onion. Turn the heat to the lowest.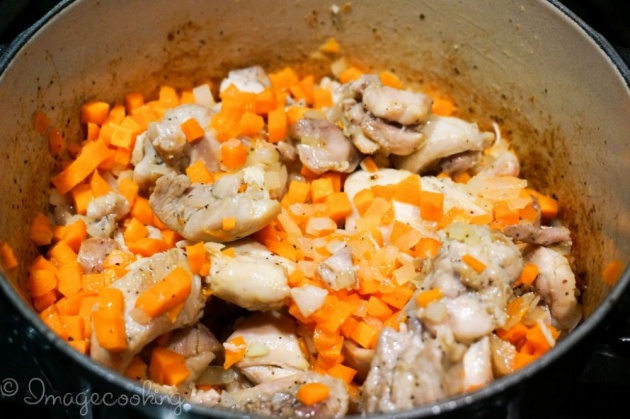 6. Peel 2 cloves of garlic, add the whole 2 cloves to the chicken. (you can take the garlic out after cooking, if you don't like to eat it)
7. Add 2 cups of water.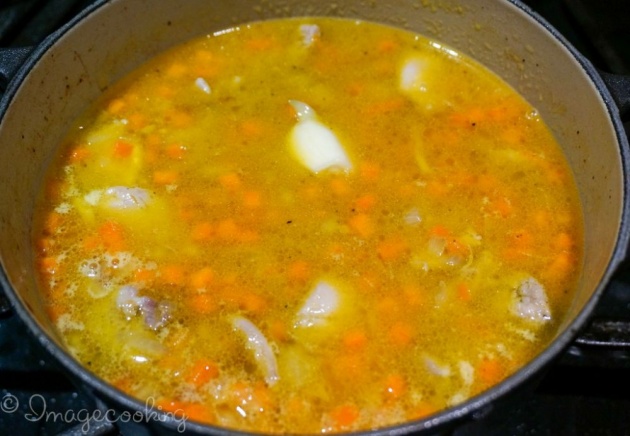 10. Add the rice to the chicken, don't need to stir.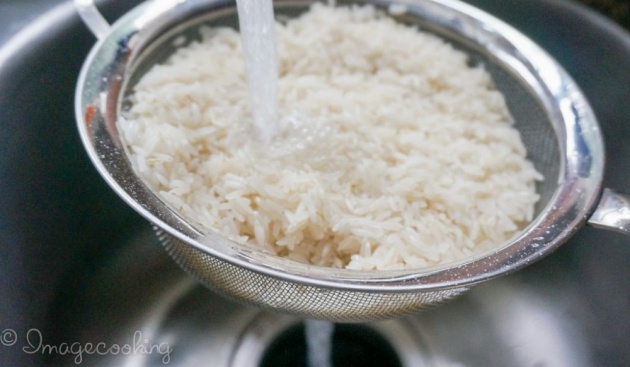 11. Cover the pot and let it simmer for 30 minutes. Give it a gentle stir and simmer for another 10 minutes. There should be no water left when done.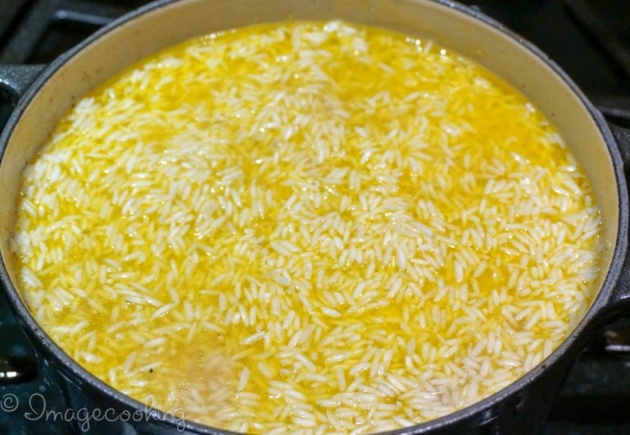 Products I used for this recipe: