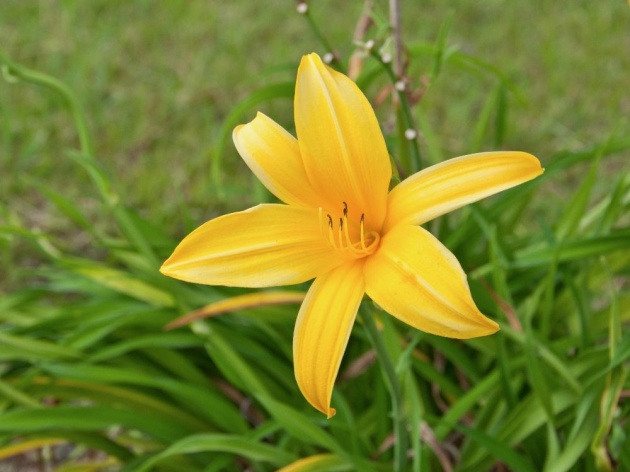 What will it be fresh flowers, dry, or artificial ones? Now here is a dilemma many people have when it comes to choosing the best flower arrangement for a special occasion or just for a home decoration. The decision is easier to make if you consider a few factors such as budgeting or personal taste. But from past experience, you should definitely go with fresh flower arrangements especially if you want to use them as a symbol of your personality and style.
1. Artificial flower arrangements
The majority of people who choose artificial flowers do it because they require no maintenance. All you have to do is put the floral arrangement it in a corner, forget about it and go about your business, because you won't have to worry about any water spills or having to change the soil or even prune the leaves. So you can simply consider it a part of the static decor of your office or home. Artificial flowers might require a little cleaning every once in a while, but don't worry too much about it: all you have to do is wipe them with a damp cloth.
Another advantage of purchasing artificial flowers would be the price. Most of the times the cost of artificial flowers is lower than the price of natural flowers, however, remember that the quality often matches the price of the artificial flower product.
2. Dried flower arrangements
If you are looking for durability when purchasing a floral arrangement, dried flowers are the closest choice to the natural flowers. This is because dried flowers are still the real thing preserved in a manner that partially maintains the qualities of natural flowers. A variety of natural flowers are dried through several methods, such as: freeze-drying, air-drying, using the microwave or by placing them in silica gel. What's great about dried flowers is that you can make them yourself, rather that purchasing them.
In most cases, people decide on the type of flowers they want by considering the preservation factor. Want to keep them forever? You have two options:
Buy artificial flowers, as their look will never change;
Depending on the type of fresh flowers you choose, you can dry them or preserve them either way,they might not look the same in few years.
3. Fresh flower arrangements
Choosing fresh flowers for your home or for special occasions is always a choice of style and personality. Nature has provided us with so many wonderful flowers, and fortunately, finding the flowers that highlight your personality and taste has become an easy task. Whether you decide to shop for them from the local florist, order them online, or grow your own, you will find that fresh flowers are always the best choice.
Natural flowers have so many things to share, from smells, shapes and colors, they all have something to say - 'This is a special occasion'. If you love fresh flowers but you don't want to spend a fortune on them, just buy flowers that are in season locally. This way, you will be able to enjoy the freshness and the wonderful smells anytime you want.
The bottom line when it comes to flower arrangements is that you need to choose what makes you happy.