In the Philippines and perhaps in other parts of the world, December would certainly be considered as the month where people are definitely generous. Those neatly wrapped gifts which were nicely placed under the family Christmas trees, gifts which are huge and glittering with its nice and attractive wrapping would let you imagine what could have been inside behind that wrapper. It gives everyone the anticipation feels of opening or even ransacking that to see the item inside.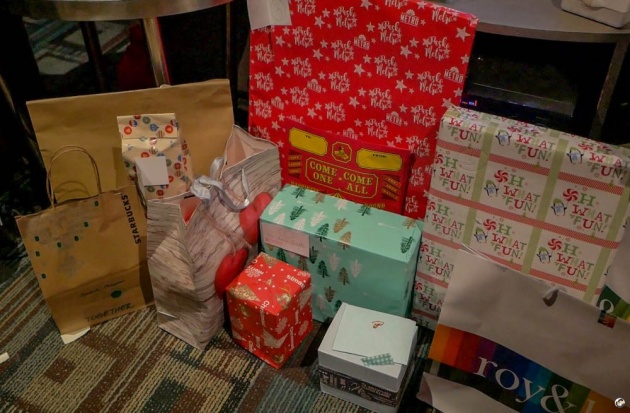 Photo credits: Jean Beltran-Figues via bitLanders.com
Several statistics were performed to know which items have been the choices of people around the globe to give as gifts for the holidays. There are the toys as the number one selection especially for kids, every household has one though. The books, electronics, and gift cards come next and even clothing.
December is a good month in terms of the economy because although people don't have much, they have the tendency to buy gifts for their loved ones and even friends. This means more cash flow, cash outs from citizens rather than cash in. It is by far the strongest sales period of the year for those sellers and consumers are very much actively involved in this activity.
But that is again the spirit of Christmas, especially to the Filipinos. We love to give, we felt compelled to do and I do as well. It feels great to see happy faces of these people you had given these gifts too. I wonder how and where did we get this specific gesture, is it from the Hispanic culture or it is just a culture that we have somehow developed through the years?
I also wonder if there's a psychological impact on us if we don't give. I have never missed the holidays without giving so I am not sure if this would give a great impact to my psychological part if I won't give out or shell out any cash to buy for my family and friends.
THE PROPENSITY OF FILIPINO GENEROSITY
"Whoever is happy will make others happy too." -

Anne Frank

"We make a living by what we get, but we make a life by what we give." -

Winston Churchill
These are two of the quotes which I have seen on my social media timeline whenever someone gives out gifts to their friends and loved ones. I smile too when I see those posts and it feels great to be encouraged by those acts of generosity.
Video credits: Jean Beltran-Figues via bitLanders.com
This month, I had played a little Santa too which I will be sharing on this blog. It is something that my husband and I had been doing for the past years and I believe I had gone overboard this year, perhaps because this year was the worst year for me but then I felt like I have to forget the things that had happened and move on. I went to the act of giving as a means to get rid of the hard feelings with the factual occurrences which I had dealt along in this year.
See this post: Pregnancy Changed My Life
JOINED GIFT GIVING DAY WITH STEEMIANS
My month started with being generous not just in terms of the monetary aspect but also with my presence. I met a lot of beautiful people within in Cebu who is part of this site, Steemit.com. They had invited members of the site to join them as they give gifts to some twelve beneficiary families.
Video credits: Jean Beltran-Figues via bitLanders.com
These families are part of the population who can't even buy a decent meal for their kids. They live in the squatter's area with houses built from scraps of wood and plastic materials.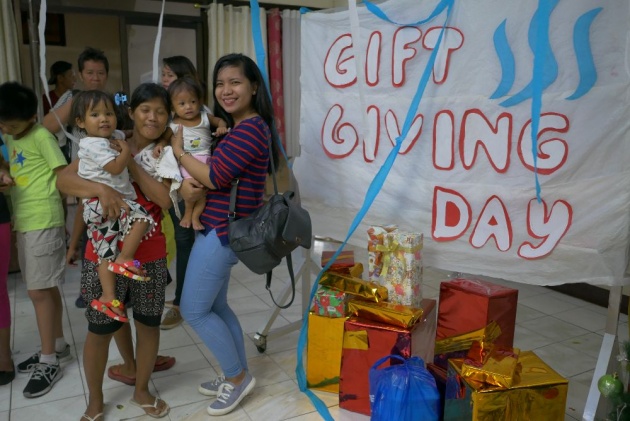 Photo credits: Jean Beltran-Figues via bitLanders.com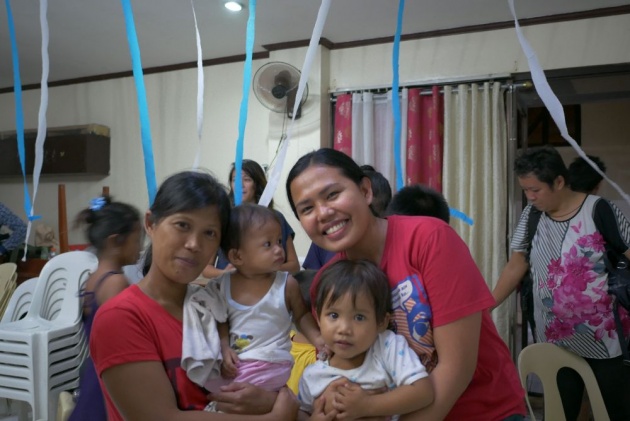 Photo credits: Jean Beltran-Figues via bitLanders.com
Their kids don't go to school, if there are, they would stop when reaching secondary. These kids roam around the city, most of them have the tendency of becoming parents too at a young age.
I can truly say that this event was a blessing for these 12 families and I saw the smile on their faces on each single gifts they receive.
GIFTS FOR GODCHILDREN
Giving gifts on Christmas season is a way for us to be hospitable and caring. Godchildren are part of our top priority in giving gifts. Most of these godchildren would visit their godparents on Christmas day so they could ask for their gifts.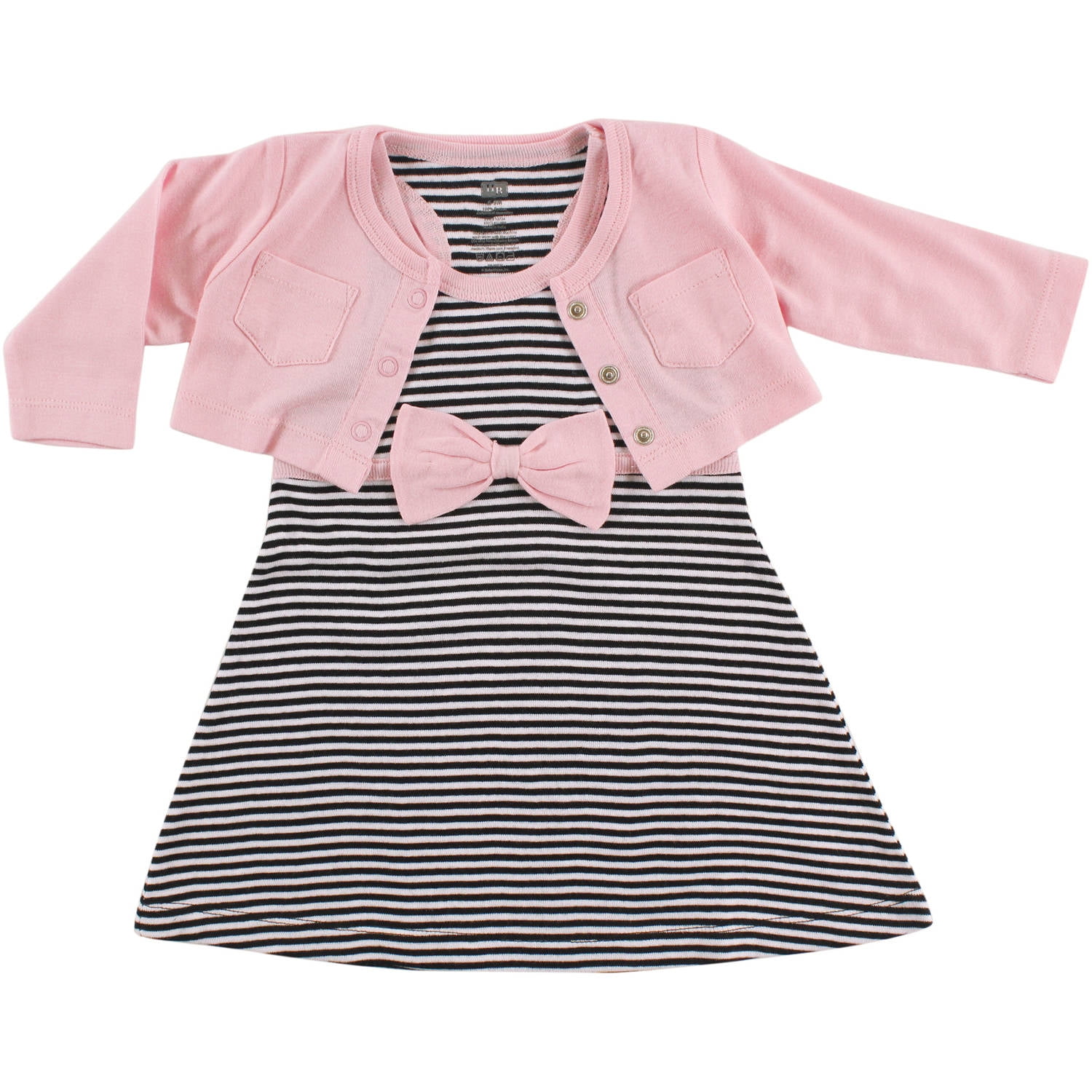 Photo credits: www.walmart.com
I don't know if this tradition is available in other countries but the Philippines has the most exaggerated Christmas celebration. I can't quite determine if the godparents to godchildren giving on Christmas day is part of it but this is the fact. They knock on the godparents' doors with no other agenda than to ask for gifts.
I am part of this tradition, I have been a part and I guess will be a part of it in the next years. Currently, I have around seven godchildren, I got surprised to realize that they are increasing in numbers!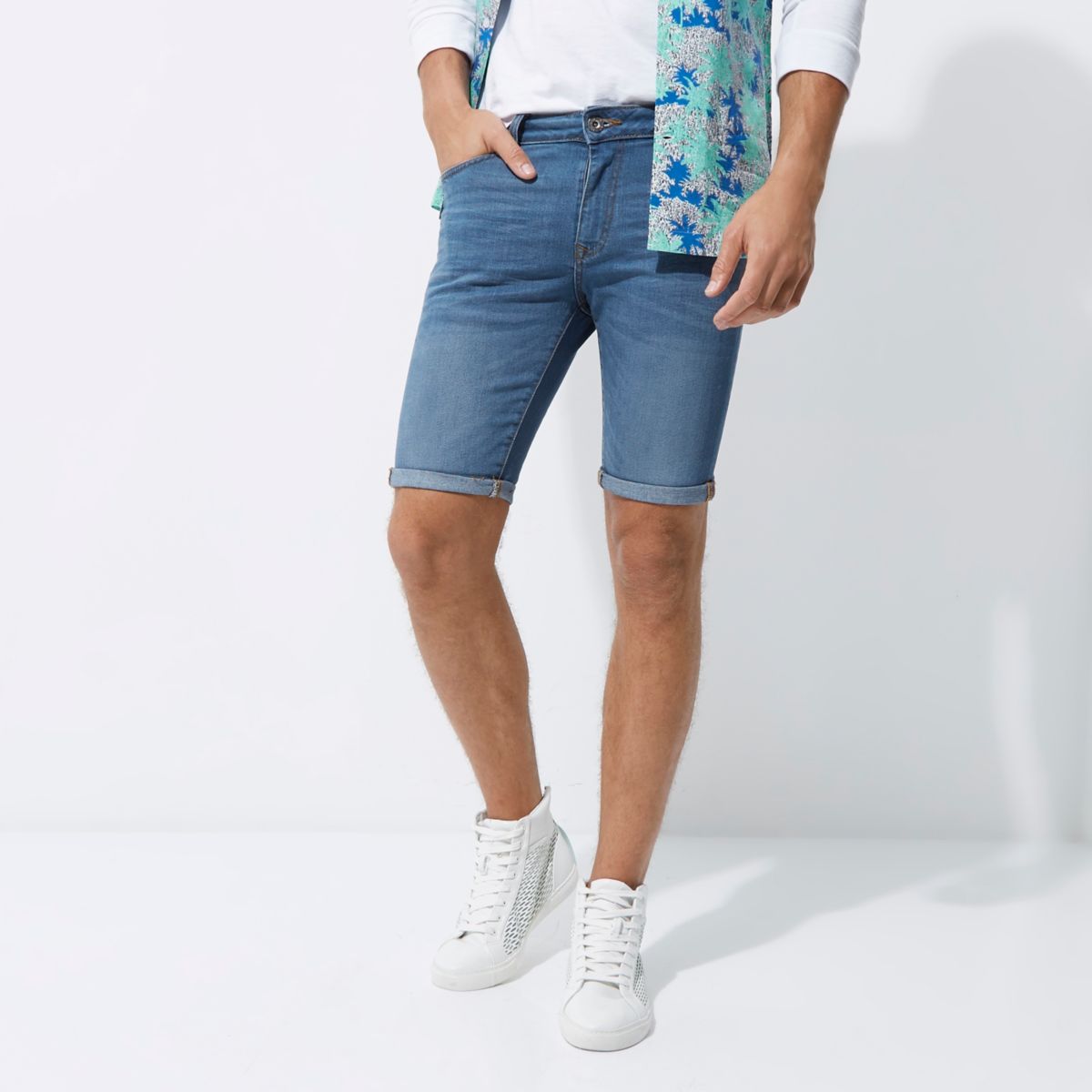 Photo credits: www.riverisland.com
For the past years, I would look for clothing or toys for these kids but this year, I realized it would take me a lot of time to find the perfect fit for them so I have bought only two gifts, one for Andrei, two years old and one for Callie, a two-year-old little girl. The rest of the godchildren received cash instead so they could buy their own favorite things.
GIFTS FOR THE FAMILY
Giving gifts is our way as Filipinos of expressing our love to the people around us, most especially to our family.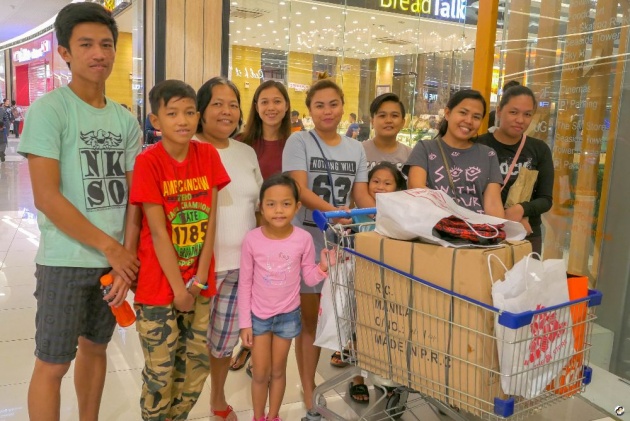 Photo credits: Jean Beltran-Figues via bitLanders.com
For two years, my husband and I treat our in-laws with a shopping spree at SM SeaSide Cebu. This year they had increased in number but it was still nice to be able to give. We spent more than 10k pesos for their preferred items and for food and groceries. I know it is a huge amount but the smiles and happiness they showed us was more than 10k worth.
For my own family, this year, I thought of doing the same. I brought them with me so they could choose their preferred gifts! It was quite amazing that I guess I will do the same next year moving onwards because it is a lot of fun.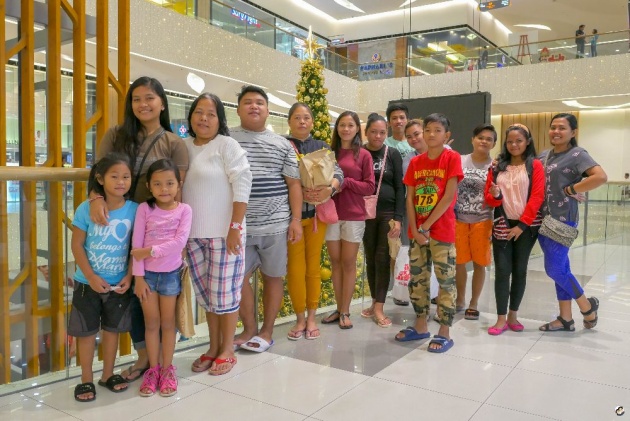 Photo credits: Jean Beltran-Figues via bitLanders.com
It was our first time to be out of the house during Christmas Day and it is way-way better! We don't have to be busy in the kitchen preparing food but instead, we dined out for lunch.
Lunch was served at The Buzz in Island City Mall, we had a great time with great food. We love everything even their flower salad! All were yummy and moving forward, we will be dining here for safe and organic food.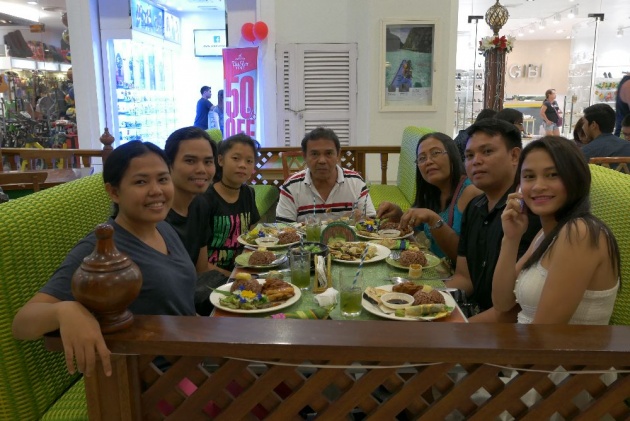 Photo credits: Jean Beltran-Figues via bitLanders.com
The entire day was spent inside the mall, my parents took their time selecting for their own gifts, I saw them taking two items and more. I guess I didn't tell them their amount limit which was why they just spurred to their heart's content. And I just let them be.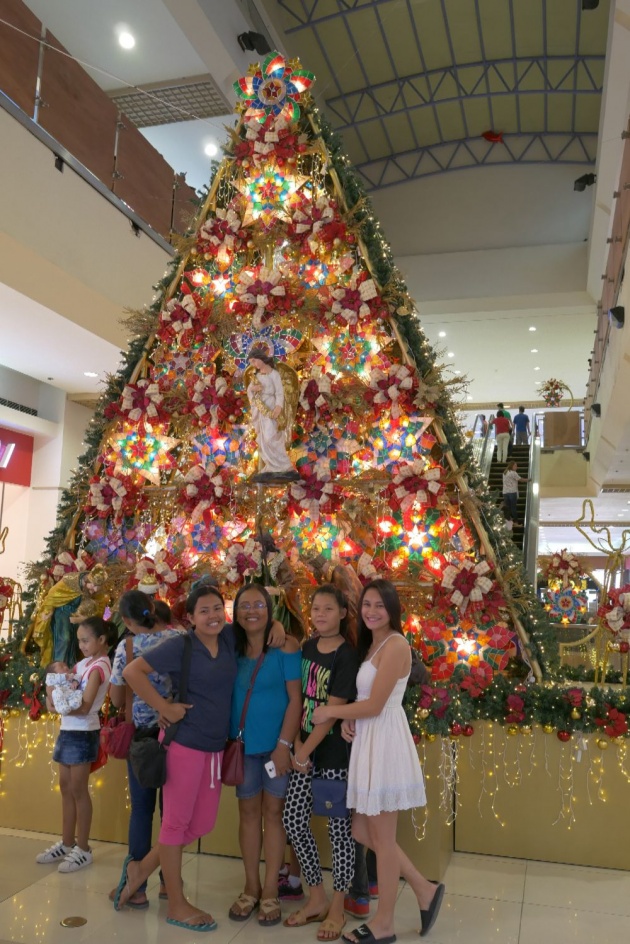 Photo credits: Jean Beltran-Figues via bitLanders.com
After which we went for a massage at Fa-fa Express De-stress which has automated seat massage machines which were interesting. I liked it but 15 minutes was not enough, I will surely try it again next time we visit ICM.
GIFTS FOR THE YOUTH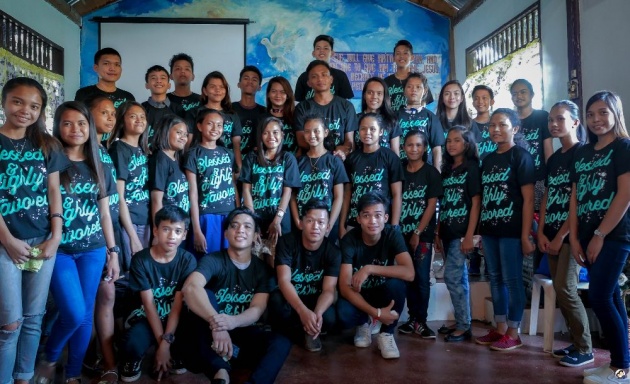 Photo credits: Jean Beltran-Figues via bitLanders.com
My annual gift for the youth members of our local church in Bohol, of course, won't be missed. A T-shirt printed with the words:
Blessed and Highly Favored
Forty-two shirts were given to these youth members and it felt really good to see them happy and blessed!
That's it! How about you? How's your spending this Christmas?
Blog entry written and published by Jean Beltran-Figues, A Pinas traveler and photography hobbyist, find more travel blogs in my blog section, click here.