COCK FIGHT
Cock fighting is a very oldest game. It dated back to 6000 years. In cock fight two young cocks fight with each other and winner cock awarded with prize.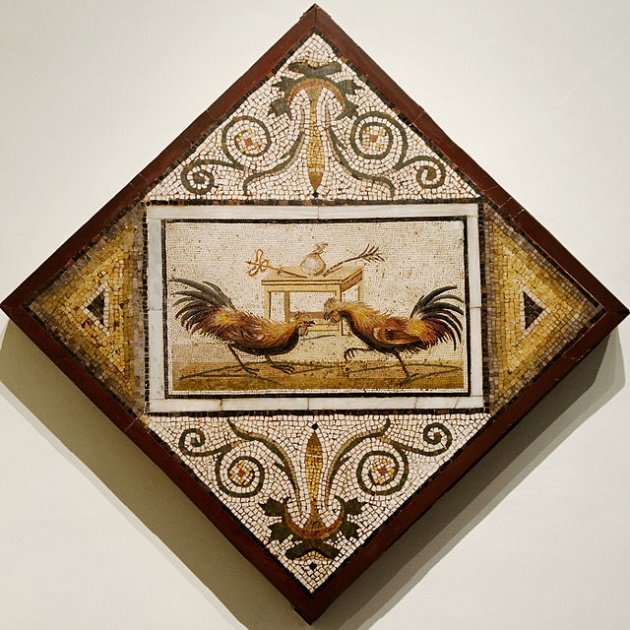 Above picture is taken from National Archaeological Museum of Naples, ancient Roman mosaic, Italy which showing a table between two cocks. There prize is kept on table. It is dated back to 200 BC.
It was ancient game in India, China, Persia and other eastern countries and brought to Europe in between 460-540 BC, where from it is spread all over the world. In Pakistan the study of oldest civilization like Harappa and Mohenjo-Daro reflect that they use cock for fight. Mohenjo-Daro name also stands for "The city of the Cocks". Studies on these areas also show that at that cock was used for fighting not for eating purposes and it was also religious symbol before 1000 BC.
Following picture taken at 1808 showing the scene of cock fight in London.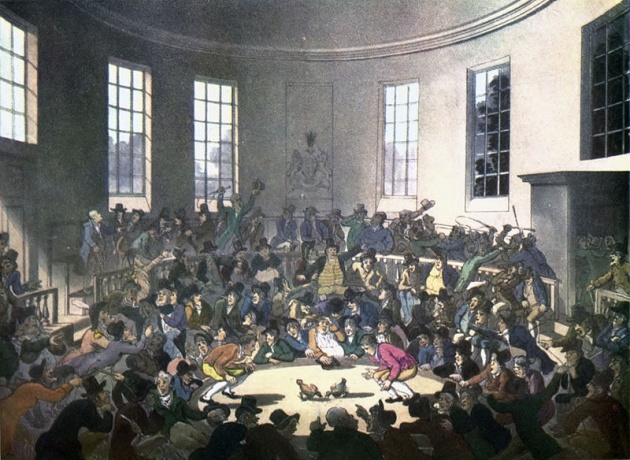 The first symbol of cock fight in picture form was discovered during excavation of a city near Jerusalem. Cock fight is very popular game in Colombia, Thailand, Mexico, Philippine, India, Afghanistan and Pakistan etc.
There is two type of cockfight.
With natural spurs
Artificial or metal spurs
With natural spurs the fight takes long time. But with artificial spurs the result of wining or loos comes in few minutes.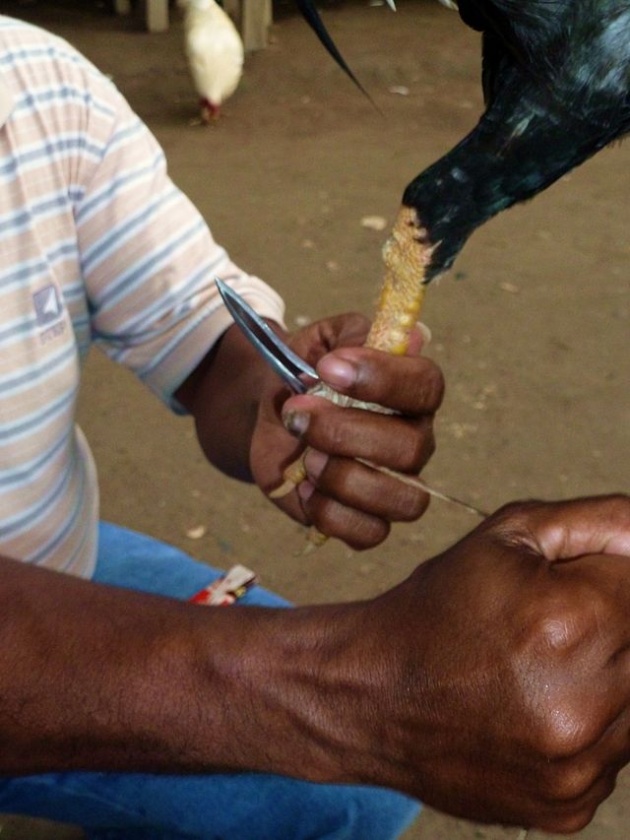 It is very entertaining but also a blood sport. In which one bird have to die or got serious injuries. That remains with him forever in many cases.