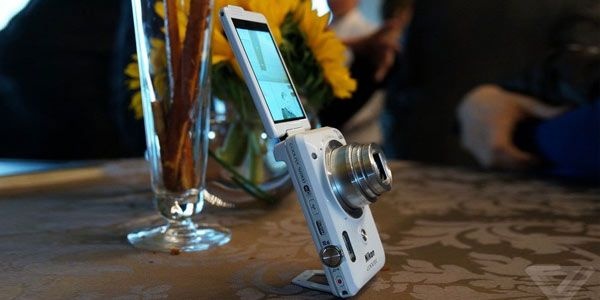 The company also helped provide camera special camera for the narcissistic. Launches Coolpix S6900, Nikon's official foray into the digital compact camera market specifically selfie.
TheVerge launch, claiming the Coolpix S6900 pocket camera as a special 'selfie' is no exaggeration.
This device has features that support the self-photography techniques, ranging from the design of the camera until the software features in it.
First of all, the Coolpix S6900 has a built-in stand that allows users support the camera on a surface such as a table. To determine whether you fit into the frame, the Coolpix S6900 displays can be folded in such a way that the faces of subjects and shows what is in the photo area.
Another unique feature is the support for gesture control. To take a photo, users no longer need to press the button because with a wave specific, active shutter button and the photo will also fetched.
Then there are also a number of unique settings that can whiten teeth or skin of the user in his portrait results. Then the NFC button found on the Coolpix S6900 makes it possible for smartphone users to share photos using Wi-Fi.
For specifications, Nikon immerse CMOS sensor with 16 megapixels which is accompanied by EXPEED C2 processor and a device 25-300mm lens with 12x optical zoom is. There is also a 3-inch display on the back of the Coolpix S6900.
Other features also include vibration reduction, a number of scene modes, as well as the choice of speed continuous shooting at 8fps.
Unfortunately Nikon is still not open about the price and when this device will be released to the market.