Sinnside´s been again nominated for Best European Fantastic Short Film Award, the Silver Méliès at Grossman Film Festival (Slovenia) and that´s something to celebrate!!! So let me introduce you to one of Sinnside´s biggest secrets, THE BEAST!
The role was played by Javier Albero, a good old friend and the make up artist was David Chapanoff.
This is Javier without make up in a funny moment of Sinnside´s shooting with his co-star Anastasia.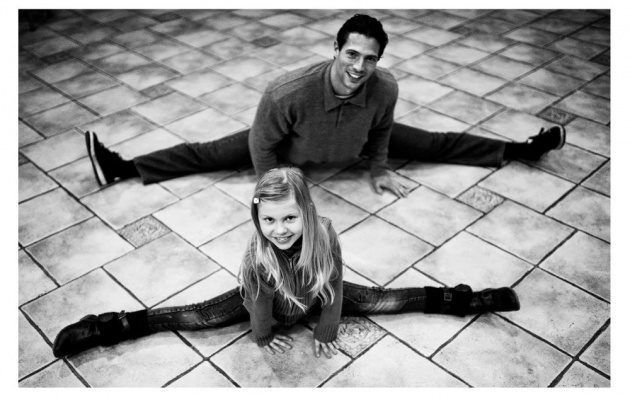 Because we just had two days to complete the shooting, I had to play one trick in order to get this monster done: the beast is the transformation of one of the characters, played by Ángel de Miguel, after some events which I won´t spoil, so in order to shoot Ángel´s part without having to stop later to do the whole make up on him (which took many hours also because of all the fake hair the hair and make up department had to put on him) I decided to make Javier play the role (also because he is bigger and scarier).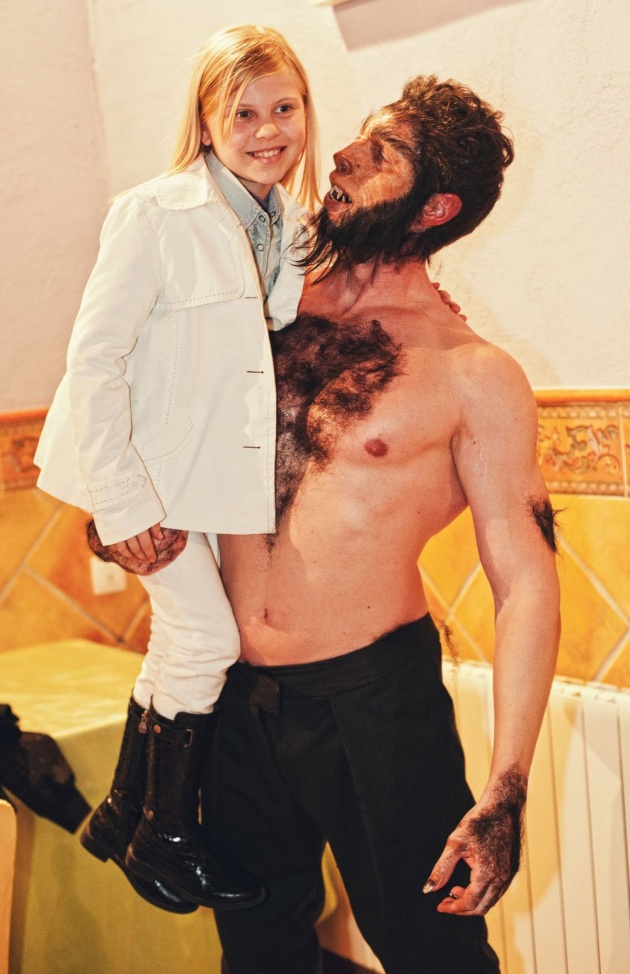 Anastasia never felt too scary about Javier. This was also because I made her be present in some of the phases of the transformation so she just talked normally to Javier even though he was "turning into a monster".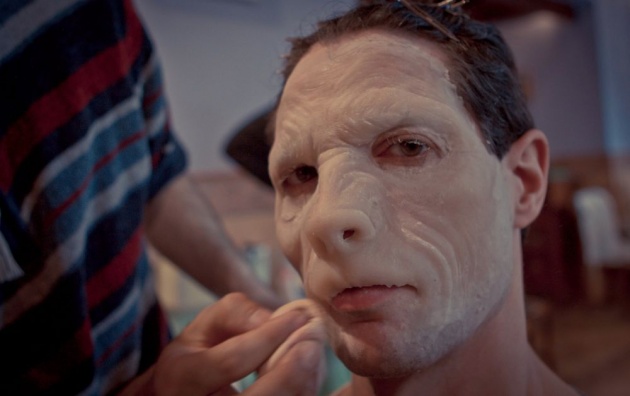 Sinnside was an intense shooting and the team was tired at the end of the second day, so I decided to shoot this scene as the final one in order to make the team have fun and hold on until the end. It worked.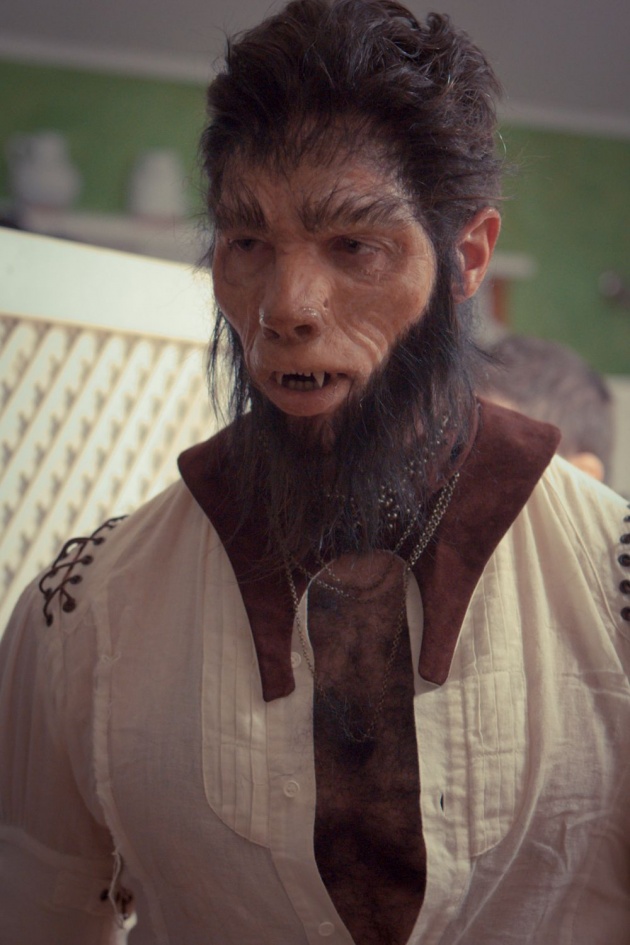 Also, remember that Sinnside is a FASHION HORROR FILM, so the costume and stylism done by Dragomir Krasimirov had to be aesthetic and elegant in some kind of way. I think we made it!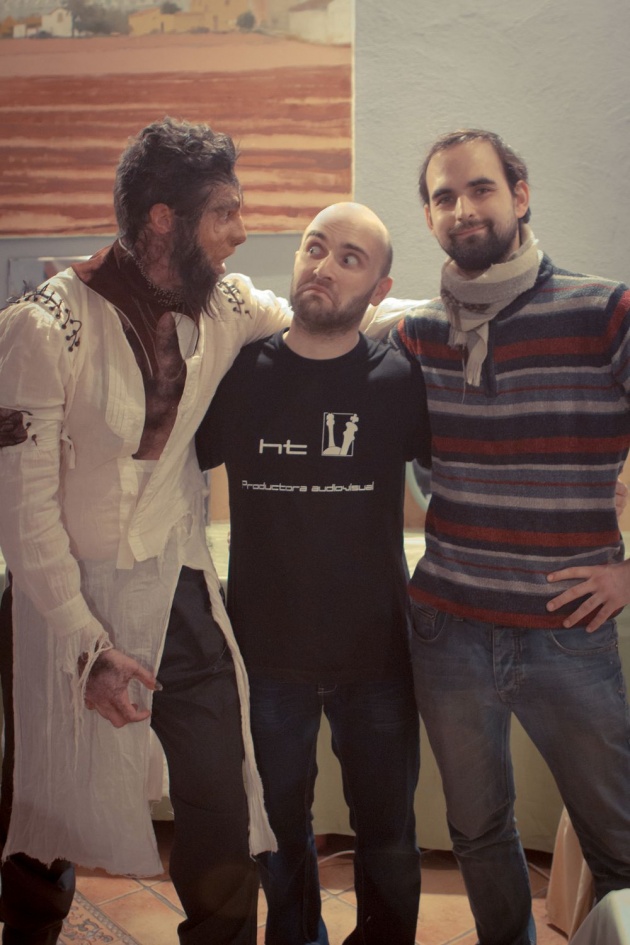 This is me with Javier and David Chapanoff at the end of the shooting. It was tough but we made it!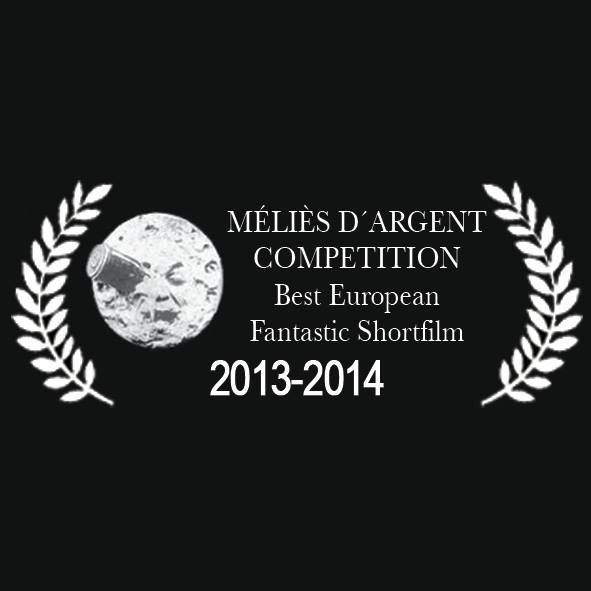 Let me remember you that Grossman is the 5th festival giving a Silver Méliès Award which selects Sinnside. The others were: Sitges Film Festival, Semana del Terror de Donostia, Imagine - Amsterdam International Fantastic Film Festival and Brussels International Fantastic Film Festival.
I feel very proud for my team´s work and how a project that began one year and a half ago reached this goals is still making me smile so much! Thanks for all the support!
Here´s the updated list of Sinnside´s festivals and stay tuned, because the end of the month looks "shaky"!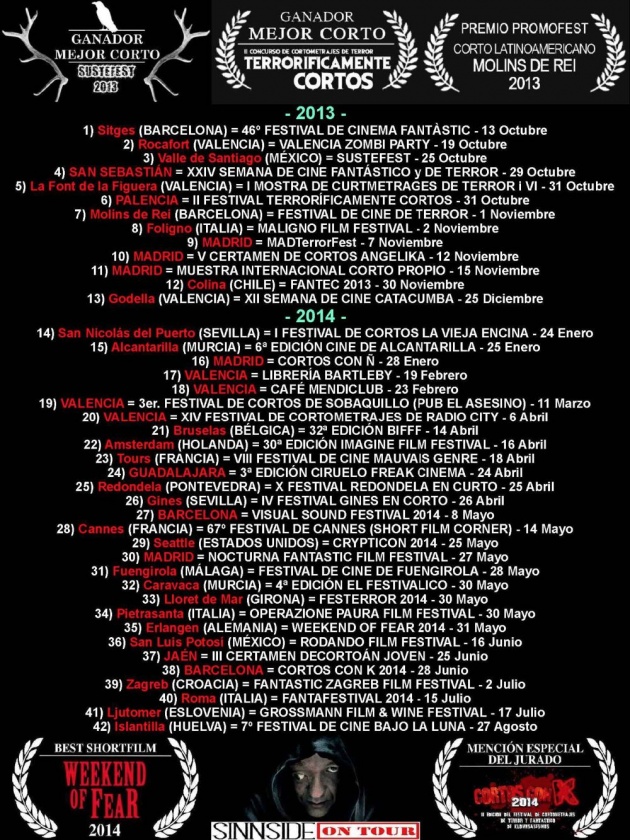 Have a nice day!
Pictures by Natxo Martínez and Claudia Marconell.