CRYPTOCURRENCY EXCHANGE
Image Credit: https://coincheck.com
Since its creation in 2009 by a "mysterious" Satoshi Nakamoto, Bitcoin today has emerged as a hot and PRIME COMMODITY amongst digital currency speculators. I am a big fan of Bitcoin and I owe this following to no other than bitLanders.com.
I am so thankful and grateful to @bitLanders for slowly and methodically introducing me to the world of CRYPTOCURRENCY. bitLanders taught me the basic fundamentals on how to use and understand Bitcoin.
I only wish I should have started much earlier with Bitcoin. Those early birds who bought Bitcoin when it was selling for only US$1-2 are indeed lucky. Did you know that the value of Bitcoin hit a record high of US$1,200 plus? Today, Bitcoin value averages at $600. Not bad, isn't it? Had I started earlier, I should be rich by now! LOL
I joined bitLanders since January 2015 and got paid in Bitcoin. I earned a total of 3.3 BTC. Had I not bought virtual items, donated and cashed out in Philippine PESO equivalent last year, I could have earned this by now: $600 x 3.3 = $1,980. It's really a great investment!
Now, I am exploring ALTCOINS (Bitcoin Alternatives). And since I am familiar with the usage of Bitcoin, I didn't really find it difficult to tackle this cryptocurrency -- Synereo AMP.
I came across Synereo and I immediately forked over US$8.00 worth of AMP from my meager savings. Synereo may outdo Bitcoin someday, fetching as much as $2,000.00 per AMP. Who knows, right? That means I could earn as much as $99,000.00 plus in the future! That's what I call speculative thinking, backed with the highest degree of confidence! Haha! Let's dream big, guys! Watch Synereo Alpha Demo above.
Computation:
Buying Price: 49.875 x $0.171 = $8.528
Selling Price: 49.875 x $2,000.00 = $99,750.00
I bought 50 AMPs less 0.25% fee equals 49.875
Where to Buy and Sell AMP?
We can buy and sell Synereo AMP at Poloniex and/or Bittrex.
I created account for both cryptocurrency exchange sites and found that Poloniex is more USER FRIENDLY than the other one. We can sign up and edit profile on desktop only, but we can login from mobile. I deposited Bitcoin (BTC transferred from E-Coin) to test it. SUCCESS!
How to Buy and Sell AMP
OPTION A: Deposit Coins at Poloniex
(A.1) Sign-Up / Sign-In at www.poloniex.com. Click MENU and select "Deposits & Withdrawals" reference below screenshots.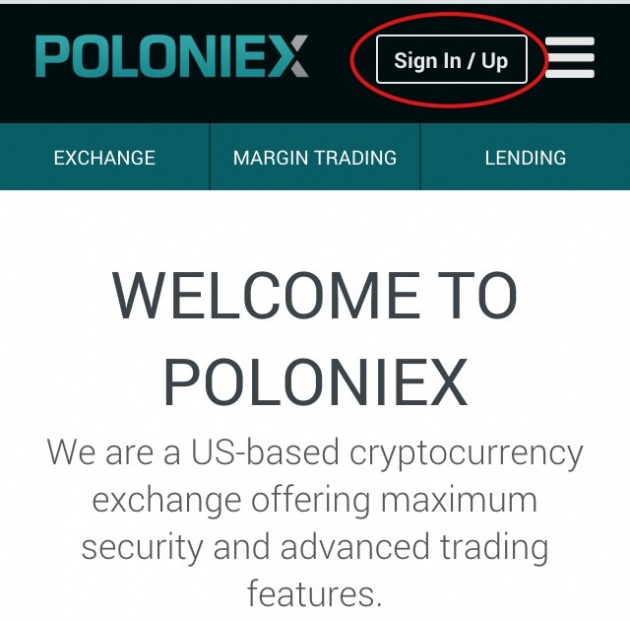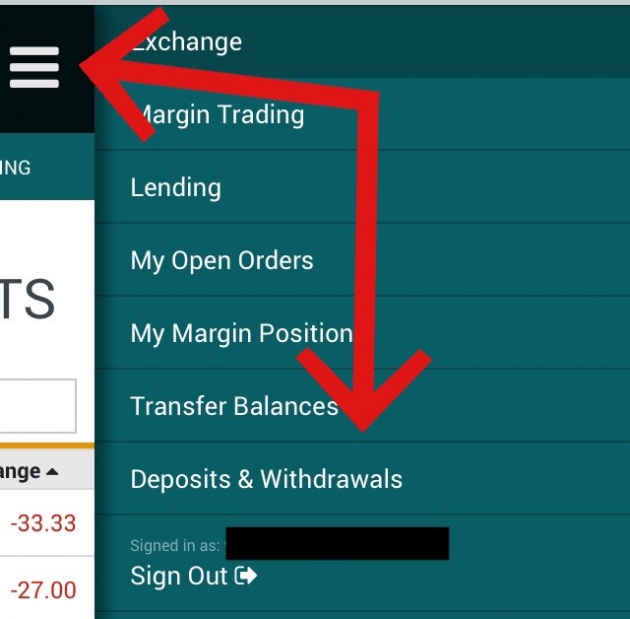 (A.2) Select "Deposit" under the currency you wish to transfer coins. For example Bitcoin (BTC), click "Deposit", "Deposit Address" and copy Bitcoin Wallet Address reference below screenshots.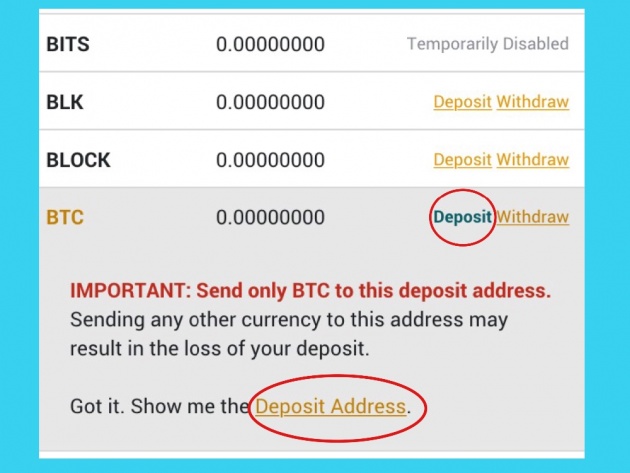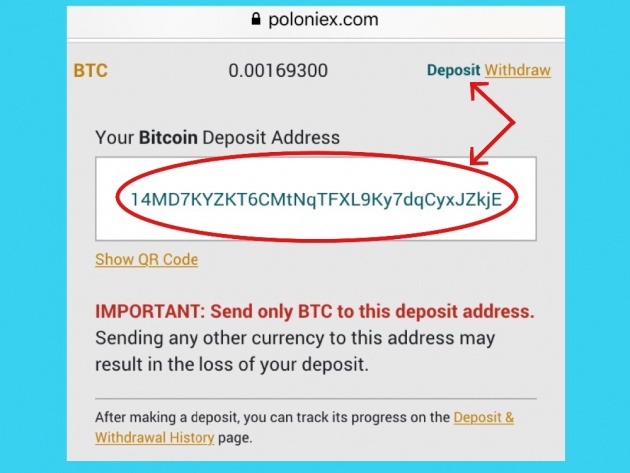 I always buy Bitcoin from E-Coin (with PayPal). I added/pasted my Poloniex Bitcoin Address to my E-Coin account so I could transfer BTC to Poloniex easily and exchange it to Synereo AMP or any altcoin.
*DO NOT transfer AMP/AltCoin to BTC address nor BTC to AMP address!
(A.3) Click MENU, select "Exchange" and click volume figure reference below screenshot.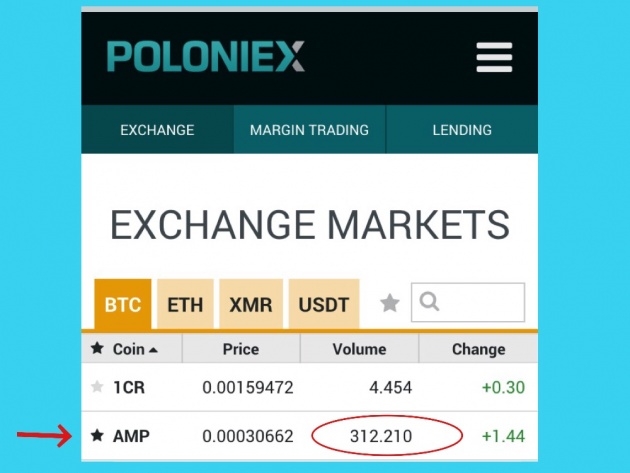 (A.4) Enter amount of coin you wish to buy and click "BUY" reference below screenshot.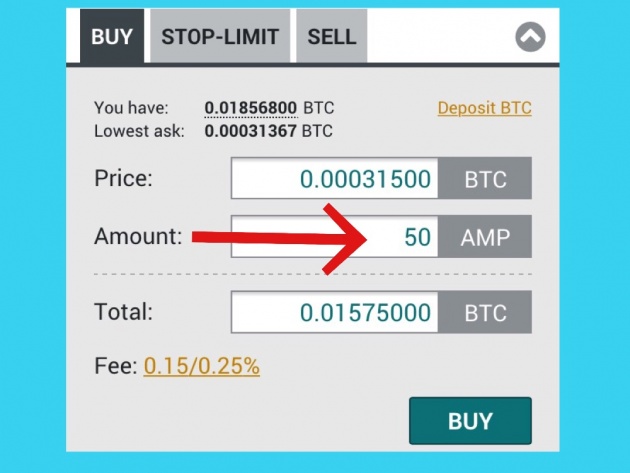 That's it!
*If you want to withdraw AMP/AltCoin in fiat currency or deposit AMP, click SELL reference above image. Enter amount to sell AMP in BTC and withdraw it in Bitcoin (then in fiat currency). Click "Deposit AMP" and copy Synereo AMP Address if you wish to transfer AMPs from other sites.
OPTION B: Deposit Coins at Bittrex
(B.1) Go to www.bittrex.com and click "GET STARTED NOW". Sign Up/In. Click MENU, "Wallet", "Plus" button (Deposit), "New Address" and copy new Bitcoin Wallet Address reference below screenshots. We can sign up and/or sign in from mobile.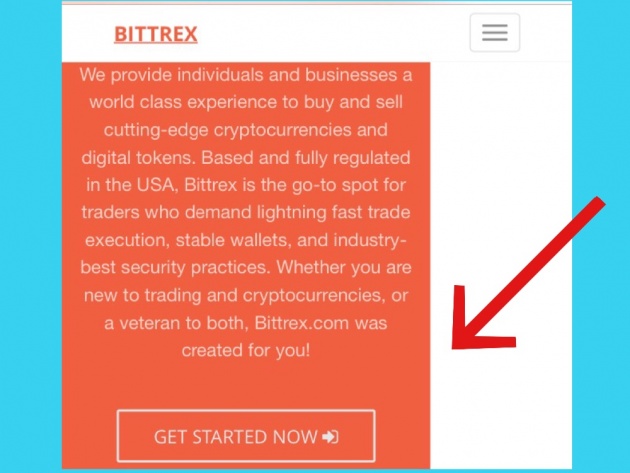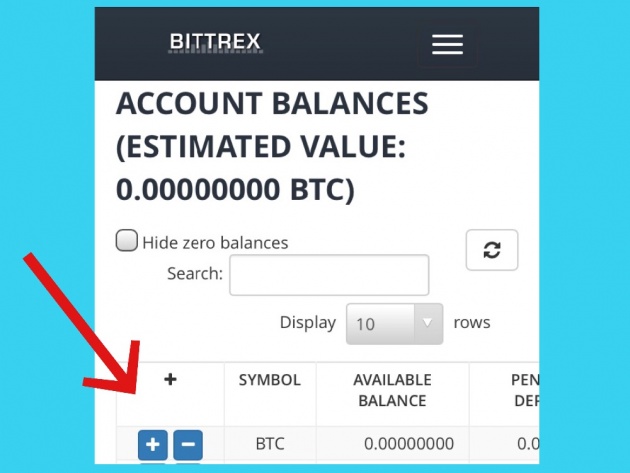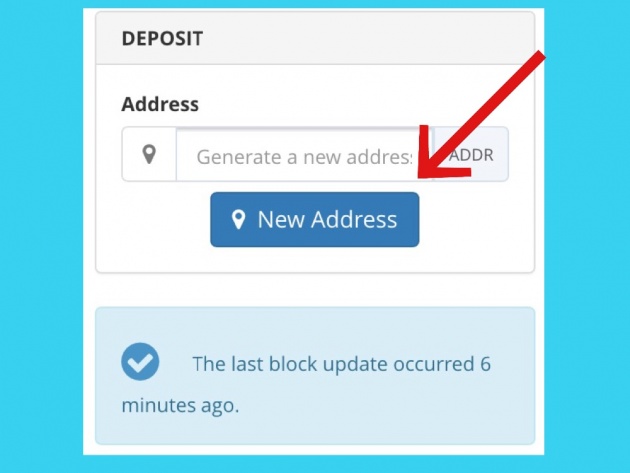 (B.2) Log on to any of your Bitcoin Wallet provider (Blockchain.info or Coinbase, etc.) and transfer Bitcoin to your Bittrex Bitcoin Address. You can now buy Synereo AMP or any altcoin.
*If you have AMPs from other sites and want to transfer/deposit it to Bittrex, click (+) under AMP symbol. Click (-) if you want to withdraw.
Again, DO NOT transfer Bitcoin to AltCoin address nor AltCoin to Bitcoin address, it can result to LOSS of your deposit.
I haven't tried buying nor selling coins at Bittrex.
I created an account with OmniWallet using my iPhone. I was hoping I can transfer at least 1-5 AMP from Poloniex. I can log on to OmniWallet.org using my iPhone but guess what? That was the end of the line for me. I couldn't go any further other than logging in. Switching to a laptop, I went through the same exercise several times, making doubly sure I typed my password correctly, but to no avail. What's wrong? It's virtually impossible to login and make any progress on this site! I can only surmise that you must perhaps use a special device, or whatever it may be, to access OmniWallet.org. UNBELIEVABLE! Grrrrrrr... it's a big pain in the neck!
For those of you who has no experience or understanding of what CRYPTOCURRENCY is all about, I suggest you start with E-Coin and Poloniex. E-Coin has a Virtual Visa Card which can be linked to PayPal. Meaning, you can withdraw/transfer PayPal funds to E-Coin Virtual Visa Card and BUY BITCOIN. Read more about it HERE.
NOTE: E-Coin (WirexApp) is not available in the USA and other countries. You can view the List of Supported Countries HERE or e-mail support@wirexapp.com to confirm if it is available in your country. Check this article for E-Coin Alternatives.
I foresee that CRYPTOCURRENCY will be the next internationally accepted medium of foreign exchange. WHY? Because it fits in with the super-fast development of internet technology. It may still be in its infancy stage at this time and age, but this system or perhaps an even more perfected and security-proof variant will be the "MONEY" of our future generations.
That's why as early as now, learn more about cryptocurrency and later on start investing on it. That's my long term goal and that's what's keeping me busy right now. I know someday my "small-time" involvement in cryptocurrency will bring me big rewards in the years to come!
It always takes a first step to walk the long mile. Right, guys?
RELATED ARTICLES:
• bitLanders and Bitcoin Exchanges
• Cryptocurrency - The Way of the Future
• E-Coin.io and Coins.ph for Filipino bitLanders
LEARN MORE:
• How to Choose Which Altcoin to Invest In
• Learn How to Make Money Trading Altcoins
• Ten Commandments of Trading Cryptocurrency