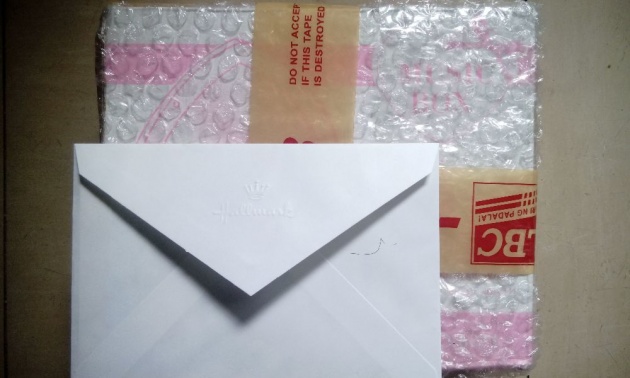 From my previous blog, I have posted about a gift from my long distance friend (Click this link). I have also posted in my gallery and I noticed that some of you are curious about it.
I received this gift last December 22 and I'm planning to open this on the exact Christmas Day, but my family were so excited to see what is inside. They are really more excited so I opened the gift immediately the next morning. I was so speechless. Even my parents were so happy seeing that I'm really happy. I'm happy not only because of the gift itself, I'm happy because she still remember me even if we haven't talked weeks ago because of busy schedule. (That's why she was not able to online here).
I made a video about it. Here's the video link, you can check it. Thanks.
P.S. I also sent her a birthday gift last April. Our parents have had the same reaction when we received a gift from each other. ~That we are lesbian.
SHOCKS. Whatta reaction. HAHAHA
P.P.S We are NOT lesbian. I have a boyfriend (5 years and 8 months) while she has an ex and suitors.