Dastan-e- Amir Hamza was a famous story. The story tells about Hamza, a legendry Arab hero who offers his services to Nosherwan, a famous Persian emperor of pre Islamic days. In the course of events, Hamza has to fight many enemies, including a villainous vizier, mighty soldiers, large armies and even giants and ghosts. He always helps the king with state matters, complete his difficult tasks and solve difficult problems for him.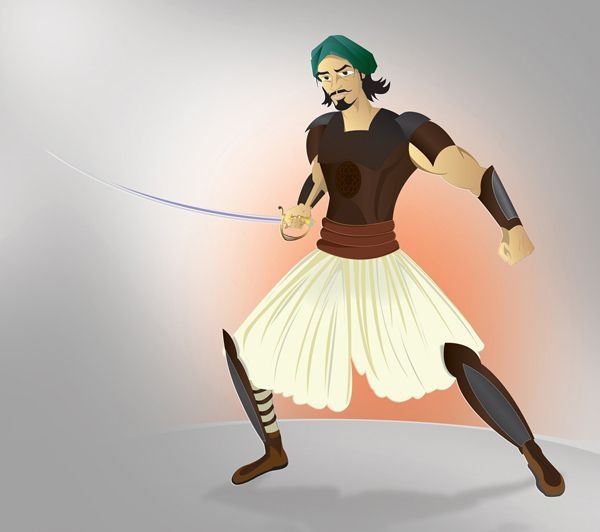 A very interesting character of this story was Amr or Omro Ayyar, the clever spy of Hamza his adventures are funny as well as thrilling.
Dastan-e- Amir Hamza has many versions, because this story became so popular that many authors tried to write it separately. Today it is difficult to say which one was written first. We do not know much about many of these writers.