The city of Detroit files for chapter nine bankruptcy Thursday as the motor city struggles to resolve an estimated $18.5 million of debt.
The motor city's Emergency Manager Kevyn Orr succumbs to Detroit's move to restructure the debt facing the city due to a significant decline in population and businesses for America's once prominent industrial city.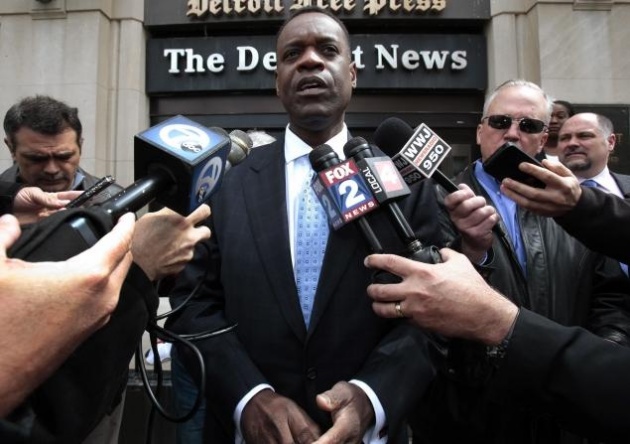 Orr struggled to avoid bankruptcy by any means necessary, but could not gain control. The largest portion of debt comes from the cost of benefits which means residents will unfortunately receive significantly smaller pension checks.
The Wall Street Journal's Mathew Dolan wrote, "the move to restructure the debt is bound to set off months, if not years, of legal wrangling, asset sales and cuts to benefits for Detroit workers and retires, including 20,000 on city pensions."
Detroit's filing for bankruptcy is the country's largest-ever municipal bankruptcy case and a new low for the city.
Even though the motor city has experienced bankruptcy in its backyard with the infamous General Motors Co. and Chrysler Grup, LLC bailout at the height of the recession in 2009, the city and its residents have a lot of struggles ahead of them.
Orr tried to revive the city to avoid bankruptcy; however, his job grew increasingly difficult as the city's population turned for the worse coming from a high level of 2 million residents in 1950 to a mere 700,000 today, just 35% of what it was at its peak.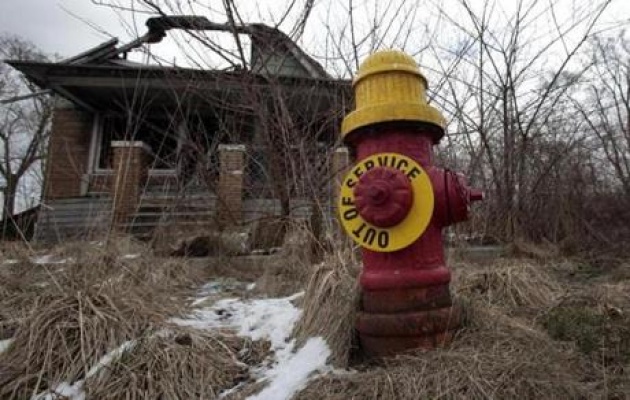 Residents respond with a mixture of reactions from sympathy and concern for those who will be affected in relation to their pensions and job cuts as well as a hint of optimism as a tiny light at the end of a dark tunnel.
The people of Detroit search for comfort from history, hoping they will be able to restructure and ultimately come out stronger from such a bleak situation as did Chrysler Group LLC and General Motors Co.
Residents have long expected this outcome so it was not a surprise but, the motor city's people search for support especially with their motor roots as Chrysler which succeeded with their ad in the Super Bowl promoting its Detroit foundation vowed to continue investing in its home-city.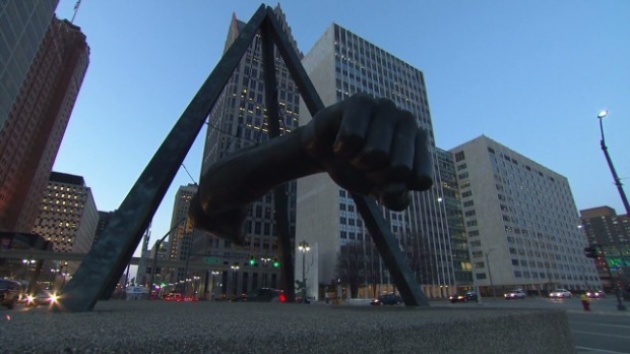 The chapter nine bankruptcy filing is unfortunate for its residents who will hurt the most even though it was inevitable. Certain residents withdrew their pension money early while others face more cuts.
In spite of the bleak present, the motor city proves to overcome any obstacles thrown in their direction, they just need America to support them for a little while, for that initial push in the right direction.
On the other side of the spectrum in the entertainment industry, Russian superstars, Ivan K & FK are launching a Guinness World Record breaking concert, "Longest Concert by a Duo" from September 1st – 4th right in the flatiron district of NYC.
This event is definitely will surely bring out the inner musician in you. However, the Ivan K & FK need your help to make their dream a reality. So, check out their most recent campaigns on KickStarter.com and IndieGoGo.com to contribute.
You will also receive some cool goodies if you contribute such as T-hirts, CD's and even a private concert or a delicious dinner for two, your choice.
Simply check out the campaigns for more information: KickStarter.com IndieGoGo.com