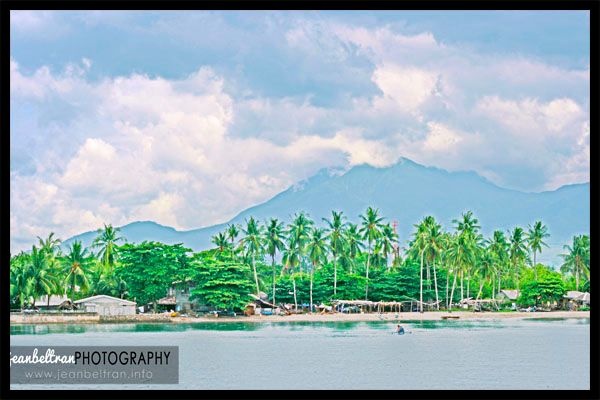 The Dumaguete City port had given me a beautiful view of the shore while on our way back to Cebu after the short vacation at a friend's house. I was really delighted with the mountain at the back and the combination of the clouds on top of it. Plus the coconut trees which were really nicely planted in the shoreline. It was just a magnificent view that it deserves a photo.
I was not satisfied with the raw photo though a day after taking it and so I had played with Adobe Photoshop in order to enhance it. The HDR effect had provided me a painting like effect of the photo and so I had to keep it that way.
How do you find the photo above?