Dining at Chinatown's Best Food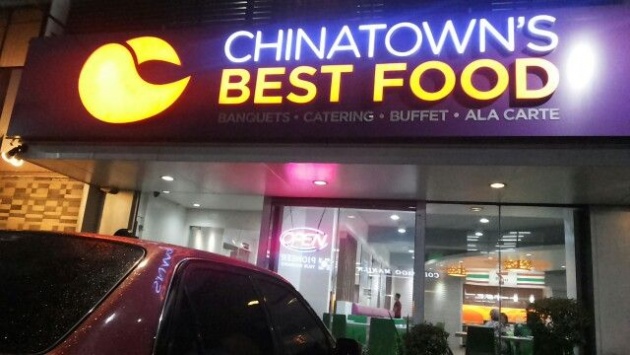 Photo credit: lapiz-lazuli
Not a Planned Trip
My aunt (who's actually grandpa's sister) wanted to treat us to dinner. She wanted to try out a Korean Restaurant along Banawe, Quezon City because it's near our place. But because everyone who was with us, including me, have no mobile connection (my phone was acting out that time), we found it hard to locate the Korean restaurant along Banawe, QC.
Aunt frequents some restaurants in Banawe whenever she comes home in the Philippines. We were then cruising near Chinatown's Best Food; she changed her mind and told us that she wanted to settle with this restaurant because we were having a hard time locating that Korean restaurant.
I had prior experience eating at the said diner. But around that time, I wasn't the one picking out what to order. The only thing that I suggested was to order their specialty, which is the Lechon Macao. I had a satisfying time then, except for the spicy soup. But I'm not really a fan of spicy dishes so I guess my take on this is very subjective.
Chinatown's Best Food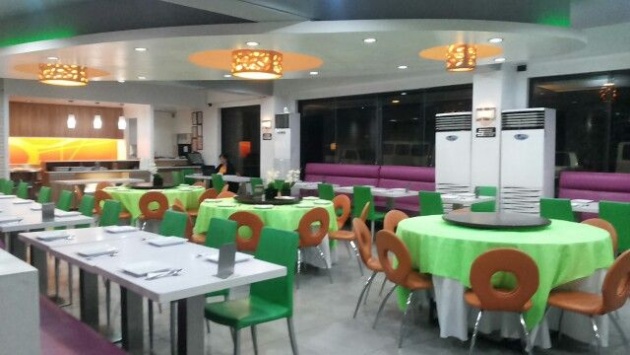 Photo credit: lapiz-lazuli
Here's something about their restaurant, from their official website:
The popular lunch and dinner eat all you can buffets offer over 60 dishes to choose from. With Cantonese chefs at the helm, quality and authenticity is never compromised. Ala-carte dining and set menu packages for parties are likewise popular for being affordable without compromising taste and portion size.

You can feast your eyes and tummy with all the scrumptious dimsum, authentic Chinese dishes such as Peking Duck and Lechon Macao, tempura and sushi, cold cuts, a salad bar, on the spot Mongolian barbecue and desserts you can sink your teeth into. That's not all, the eat all you can buffet is coupled with all-you-can-drink vendo softdrinks and iced tea. Value for your money has never been this much of an understatement!
Video credit:
GMA News
at
youtube.com
Chinatown's Best Food also boasts of more than 30 years in the restaurant industry. The diner has also space for party and function room needs. It also offers catering services.
What to Expect at Chinatown's Best Food
I know it isn't that popular compared to Din Tai Fung or the Tim Ho Wan, but there are patrons, including my aunt (and me, perhaps?). It's not bad dining here under a budget, if you're into Chinese dishes and you want something new to try out.
Expect parking to be a risky endeavor, though. They have about 5 slots for vehicles at the front, and the rest at the right side of the joint. The side parking does look a bit dangerous because it is dimly lit, but our car was never chopped up (meaning: its parts stolen), to think it is in the same street with notorious car repair shops that sell stolen automotive parts.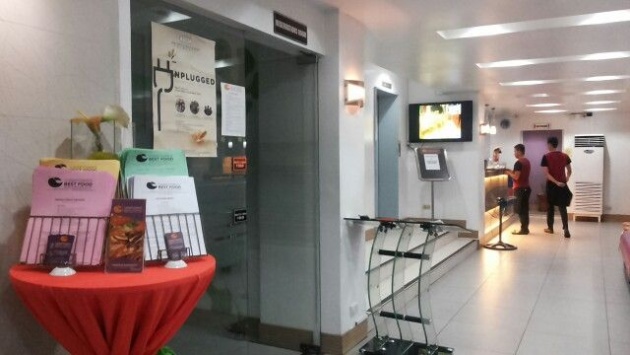 Photo credit: lapiz-lazuli
Restaurant staff are accommodating. The security guard will help you park and will open the gate for you as you enter. The receptionist is patient enough to wait for your answer whether you want to dine for buffet or ala carte. The waiters are well informed and can explain their dishes well, specially if you ask. They also offer suggestions depending on your preferences (like if you want spicy, or salty, or if the dish is fit for x number of people, etc).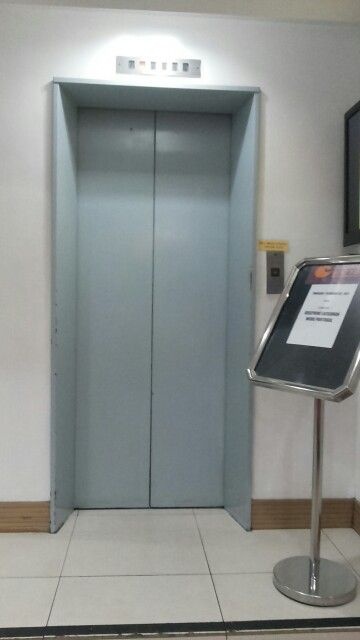 Phot credit: lapiz-lazuli
There is an elevator for the buffet room at the 2nd level, which is good especially if you have elders or PWDs in your group. The 3rd floor acts as a function room. The ala carte area is on the first floor.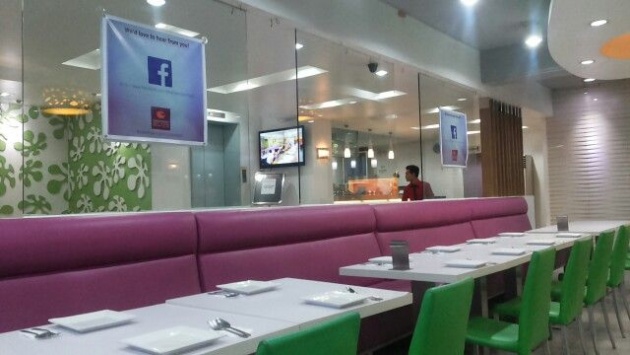 Photo credit: lapiz-lazuli
The ala carte dining area looks clean, well lit and is well air conditioned, but don't expect much regarding their washroom. There is tissue and liquid hand soap, but I've seen better looking public washrooms.
A Little Thought About Chinatown's Best Food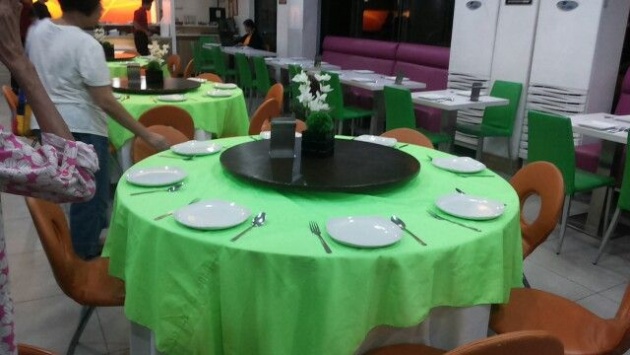 Photo credit: lapiz-lazuli
At first I was puzzled why there were cars parked on the front slots of the joint, and yet on the first floor, it has no single customer. After speaking with the receptionist, I then learned that the 1st floor was only meant for ala carte diners.
So if you want to try this place out and you see no people eating on the 1st floor but there are parked cars, it means they're on the upper floors, dining in.
The Food
Video credit: lapiz-lazuli via bitLanders.com
We ordered breaded calamares for appetizer. This was one of the dishes that had been served first, probably because it was easy to cook. The ones they serve are in strips, not rings, so I really find it easier to eat. My aunt said that the breaded calamares tastes a bit sour, but for me it was just right. It was not gummy; the breading was ok.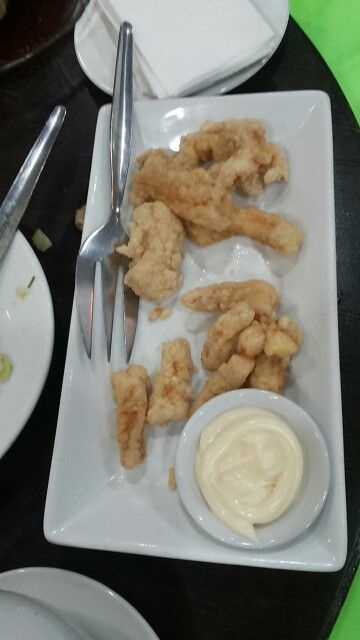 Photo credit: lapiz-lazuli
I suggested to order crab, but the price wasn't on the menu; waiter explained that it was priced per grams. He then showed us the live, humongous crab and he gauged in that it costed about 700php+. I was taken aback because my order was a little pricey, but my good aunt approved. Yay! The menu had options on what ingredients to cook it with.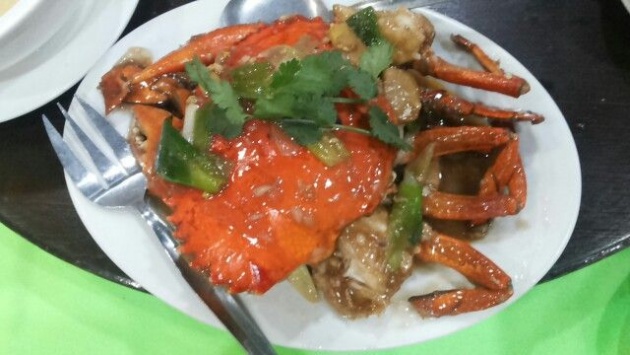 Photo credit: lapiz-lazuli
Other dishes we ordered were crab and corn soup, some fish and chicken (argh, I can't remember) and rice for 7 people. We also ordered buchi for dessert. They're all OK, rightly cooked and seasoned, specially the crab and fish.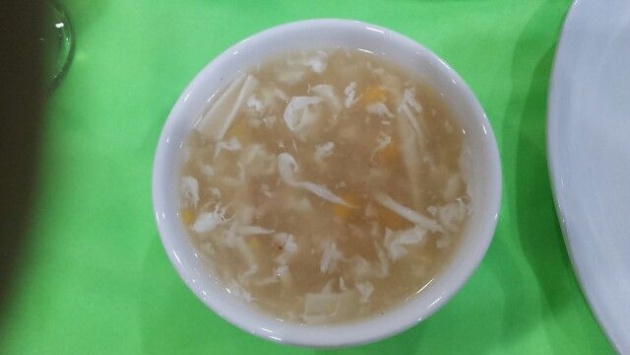 Photo credit: lapiz-lazuli
Hot Tea
I recommend you order the hot tea (on the white porcelain teapot), because you get value for money. The chopped tea leaves settle down on the bottom, and you can refill it as many times as you want. The taste is also fine, as long as you don't imbibe the leaves; it's bitter. I think I drank about 5 100ml cups of the tea. Plus, hot tea helps in digesting your meal in your tummy.
Leftovers
If I'm not mistaken, every ala carte dish can more or less serve 6 people, but their servings are a bit big for our slim figures, so we still managed to take home some food. We really liked the fish, so there were no fish leftovers.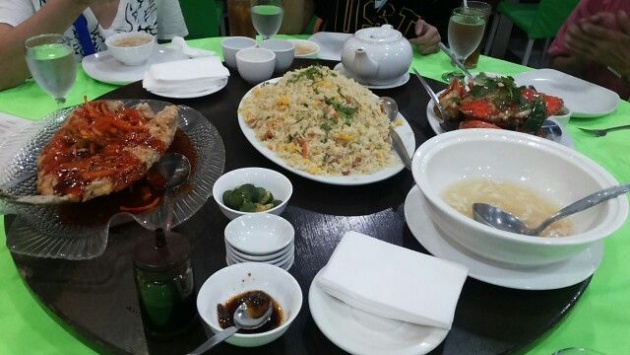 Photo credit: lapiz-lazuli
I enjoyed eating at Chinatown's Best Food in Banawe, Quezon City. If there'll be another chance to eat here, I want to try their other dishes, or better yet, their buffet food.
Here's a Querlo chat related to restaurants:
Disclaimer: unless otherwise stated, photos and videos are property of lapiz-lazuli. This blog post is original and written by lapiz-lazuli.