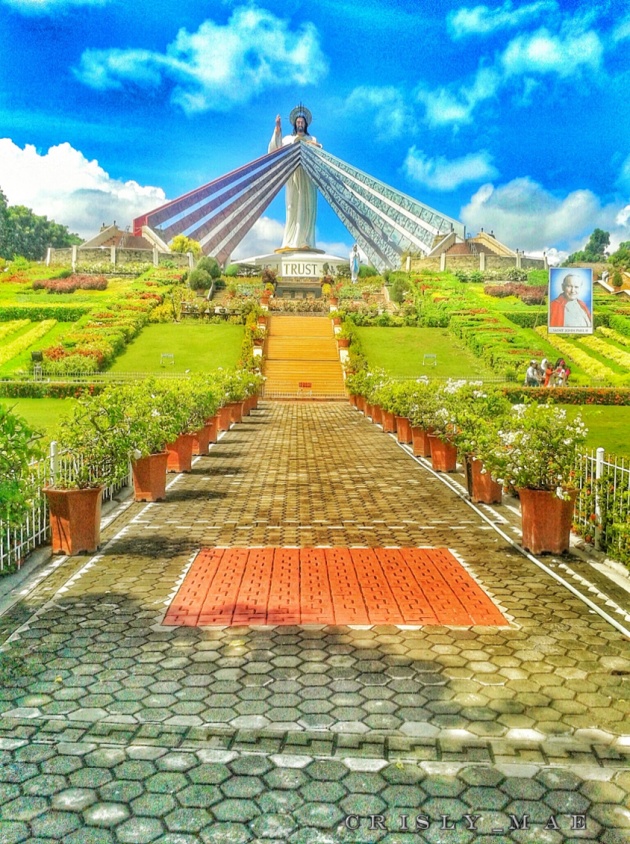 I would like to share this experience to all of you, it happened to me it will on you too. I am a Catholic and I am a great believer of miracles. I know that they do happen for so many and certain reasons. My friend once told me that this place can really give you an answer to your prayers. Curious as I am, I went there with them not just to test if it really works, I went there because I have a big problem at that time. Do you know the feeling of being hopeless from all of your problems that even advises and sympathy from your family and friends will not work anymore and only Him can guarantee of lifting you up on your deepest moments? That is the exact feeling I have at that moment.
I was in awe seeing the marvelous view around the area, it was surrounded by an astounding beauty of nature brought about by colorful flowers and abundant green trees. What amazed me most was the gigantic figure of Jesus Christ at the center which is accordingly it is in 15.24 meter in height. Not only that, the Divine Mercry Hills which is a tract land that overlooks the Macajalar Bay on the large southern island of Mindanao.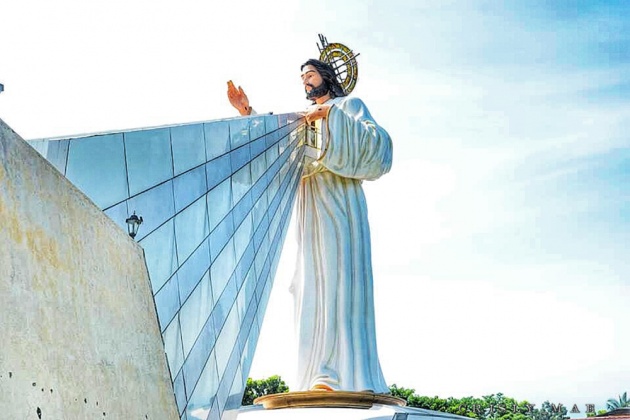 the gigantic figure of Jesus Christ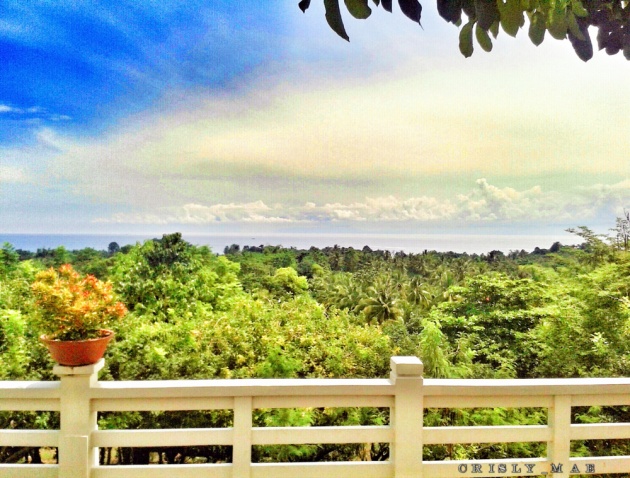 overlooking view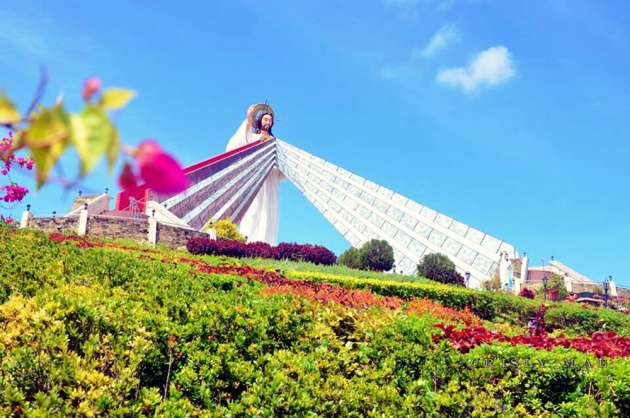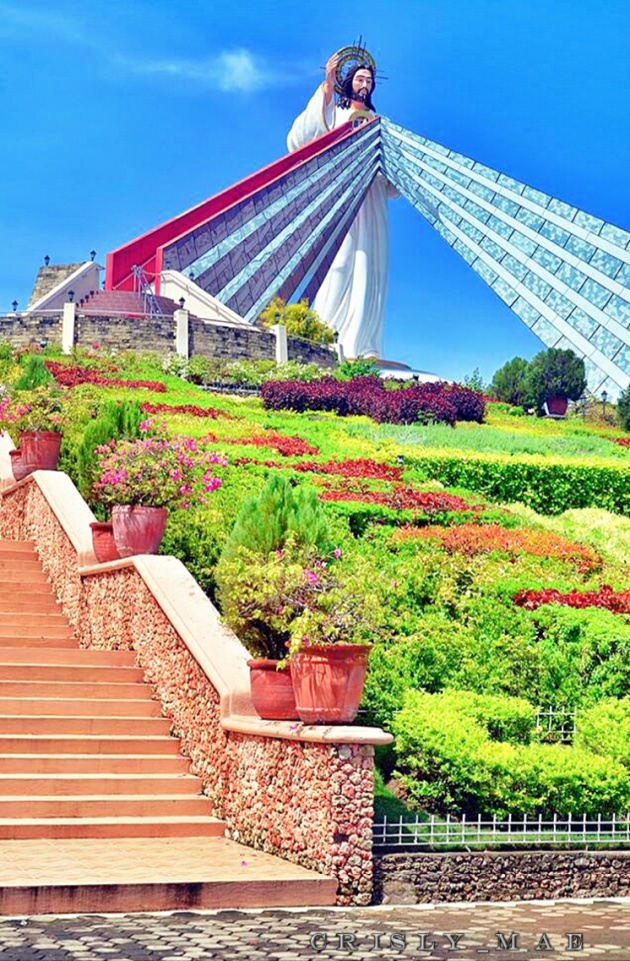 around the shrine
Because of these lovely sights, I forgot that my heart was gloomy at the moment and it had given me a lot of time to reflect and realize all the thoughts that had been haunting me. The stairs were too long and the scorching heat of the sun added the pain that I was feeling. When I reached the top, a church had welcomed me and it had given me an ease of calmness and understanding about this. They said, when you write all your wishes and heart's desires from the things that have been happening in your life write now and offers it together with a deep prayer, those things you have asked will be given. And so, I did that.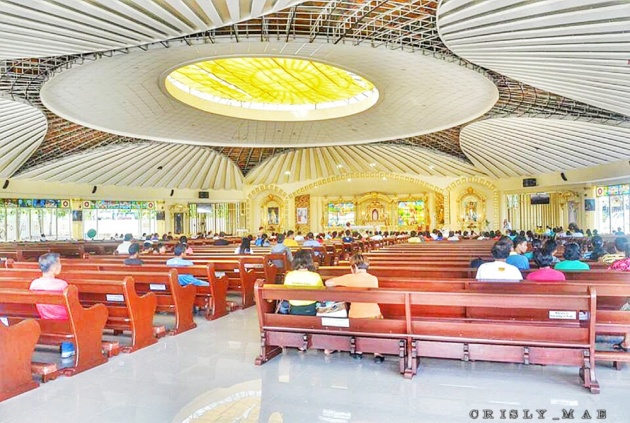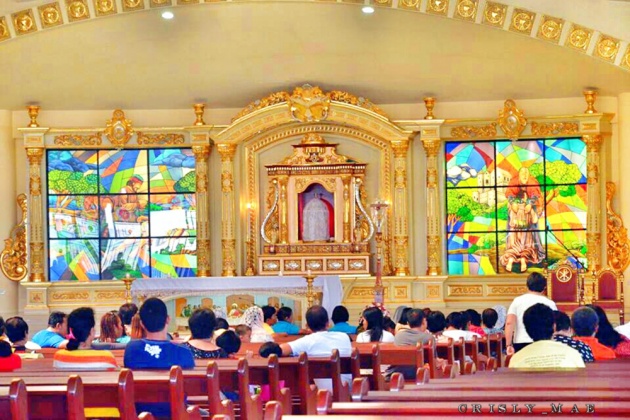 inside the church
The place will give you peace and serenity. That is the reason why I have prayed so well, it has given me a lot of concentration in talking to God. Yes, I wrote all the things I wanted to asked in His holy name for I know that He will be the only one who could understand and help me with all of my battles. And just like what I have prayed, it was all given to me. Yes! All of the things I have prayed for at that day was all granted by Him. I was all thankful for He has answered me, all the burdens that I have cried were answered by pure happiness. That is why up to now, I am making a panata every year to make forgiveness and also offer a thanksgiving. Even though I am not mourning for anything, still I pay a visit just to give Him thanks.
When you enter His presence with praise, He enters your circumstances with power. We, catholics, have many beliefs on anything but, one thing is for sure all if we strengthen our faith on Him, he will make things all possible even those hopeless ones. Amen to that!