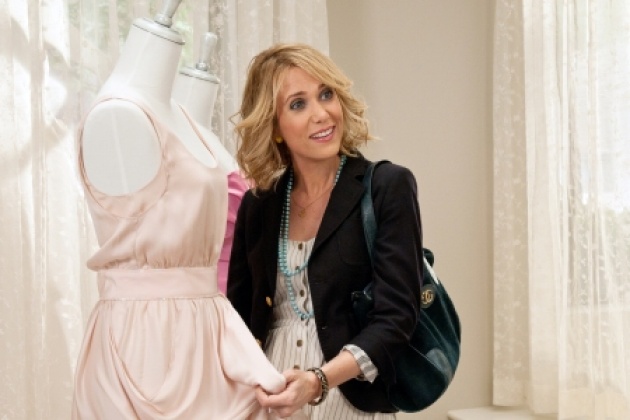 Kristen Wiig, the fantastic writer/comedianne, who captured lightning in a bottle when she co-wrote "Bridesmaids" with Anne Mumulo is not, I repeat, NOT doing the sequel.
And she's always been consistent with her reasoning -- she's not interested in making another "Bridesmaids" film for it doesn't align with her creative goals.
GOOD FOR HER!
Back in June, she told Harper's Bazaar that she was not interested in a sequel, and now, she revealed to The Daily Beast that yup, no "Bridesmaids 2" for her. So stop asking!
According to her interview with the Daily Beast, "I think the more interesting question is why people are so obsessed with the fact that we're not making it." Wiig further states that, "When something does well at the box office, people assume that there's going to be a second one, so when you don't, it doesn't make sense to them. But I approach things in my career a different way, and creatively, it's just not something I'm interested in doing. That's kind of it, and should be it."
Maybe because moviegoers fell in love with the characters and they want to see them again?
Regardless, I respect and applaud Wiig's decision not to feed Hollywood's capitalism and make "Bridesmaids 2!" Remember the "Hangover" sequels or gosh forbid, "Sex and the City 2?"
The cast and director Paul Feig ("The Heat") also respect Wiig's decision and will not move forward with the sequel if she's not comfortable.
Sorry Universal Pictures.
For now, Wiig is more interested in talking about "Girl Most Likely," her new dramedy from Lionsgate/Roadside Attractions.
So don't ask Wiig about "Bridesmaids 2' ever again!