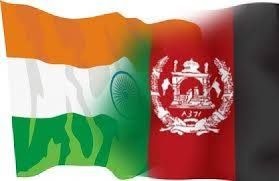 Afghanistan is regarded as a one of the finest alliance in India. To strengthen the relationship that received a major boost with the signing of the strategic partnership agreement between India and Afghanistan back in 2011. The contract was agreed upon to emphasize people- to- people contact between the two countries. To strengthen the associations, simplifying visa policy for the Afghans trip to India was fortified.
This affair promotes to strengthen the strategic and historic associations which existed for centuries between both the nations. This step is definitely a positive initiative on the part of India's Prime Minister, Narendra Modi.
This tolerant visa policy will allow Afghans visiting India extend their stay for a period of a two year with the addition to exception for children and senior citizen reporting to police. Granted on humanitarian ground, the visa is probably to be issued for next two years.
In addition to thousands of Afghans residing in India, there are more than 10,000 Afghan students studying across India, while hundreds of Afghans daily visit India for business and medical tourism and the new visa policy will facilitate their travel to and stay in India.