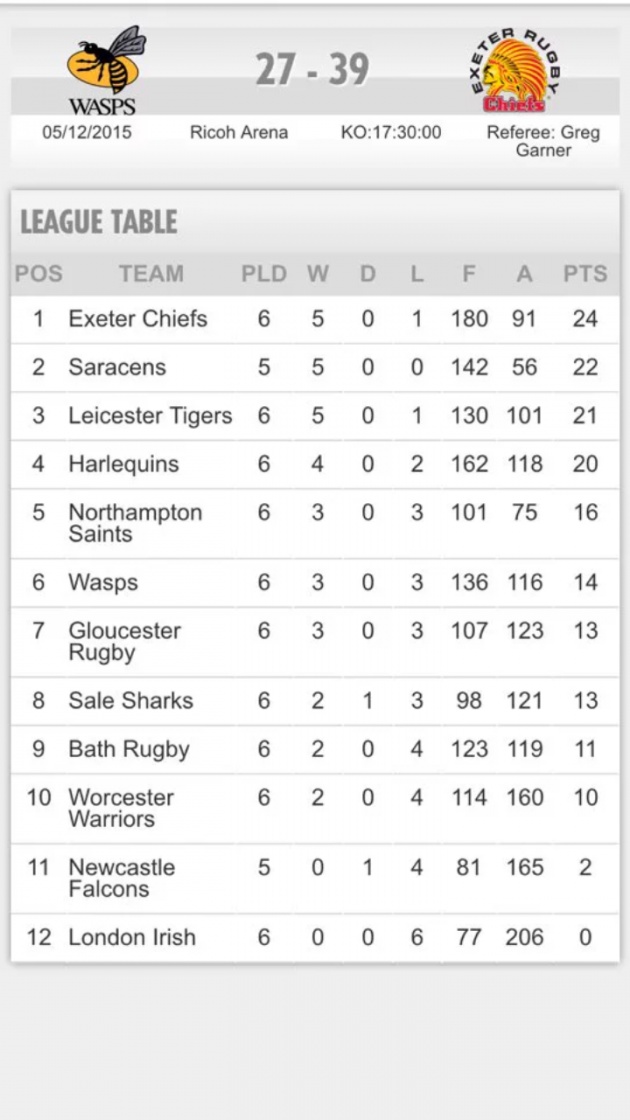 Was at the game today, and we got absolutely rolled.
Good to see the boys come back into it, from what was undoubtedly getting their heads torn off from Dai, but they didn't capitalise on that momentum shift.
Chiefs forwards pack was the difference. Immense. I shouted 'heave' as loud as I could, but it made no noticeable difference. Great win for a thoroughly deserving, exciting, Chiefs.