After a night of karaoke, food, and merriment, this morning was reserved completely for being lazy. We're not always slave drivers on all our trips. Some of us walked around the neighborhood, and onto the farmlands.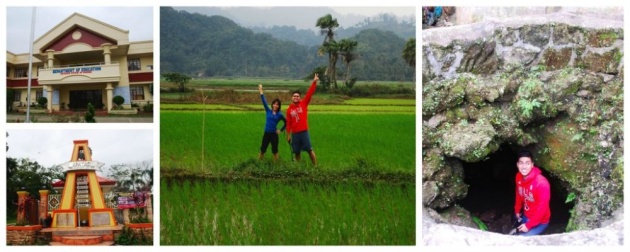 And for today's schedule, it was all just sightseeing. Plain clothes not for wet or getting dirty was the order of the day. So we got in the van, and made our way through the gloomy, rainy weather to the town of Pudtol, about an hour away from Luna.

Maton River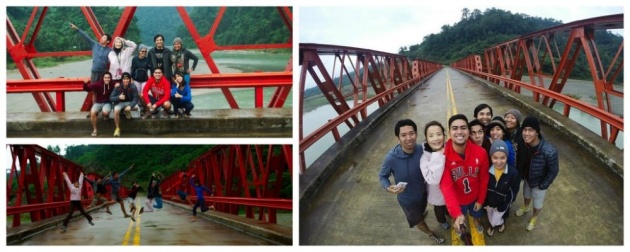 Apayao River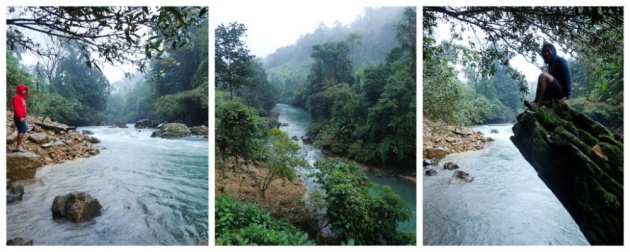 Nagan River
One of the stops we made about the middle of the afternoon was at Mataguisi Church ruins. This church was built some time during the Spanish era, and has long been left to ruin. Despite its present state, ceremonies are still conducted in this church!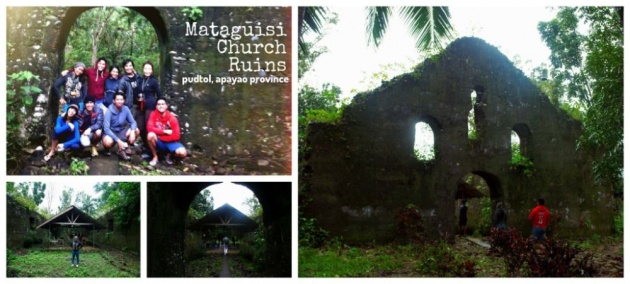 Mataguisi Church
Our day was supposed to be capped by a trip to Bayugao Falls. And while the weather was not really conducive for swimming in its waters, we would still have loved to see the majesty of the falls. Fate had other plans though, as the bridge on the way to Bayugao Falls was unpassable.
The bridge on the way to Bayugao Falls was out. Bummer!
The APAYAO Random Road Trip has been our MOST EXTREME ADVENTURE YET! And it wasn't over yet! Not by a long shot. The next day we would be having the most extreme day in our 4-day adventure! Stay tuned to Part 2 of this story to find out all of things that happened!
UPDATE: Part 2
A big thank you to Cielo, Tom, Gab, John, Evie, Richelle, and LA. And to Jeff and Gian for organzing such an extreme adventure trip.
visit for more: #JennyAnCunanan
published by: #JennyAnCunanan