Today my topic is based on Faisal Mosque,a very historic mosque in Pakistan. It is renowned mosque throughout the world. Shah Faisal Bin Abdul Aziz from Saudi Arabia helped financially in construction,in 1987. It was known as the largest mosque during the period of 1987-1993,after that its place was overtaken by Hassan II(Morocco). Its design was made by Turkish architecture,named Vedat Dalokay.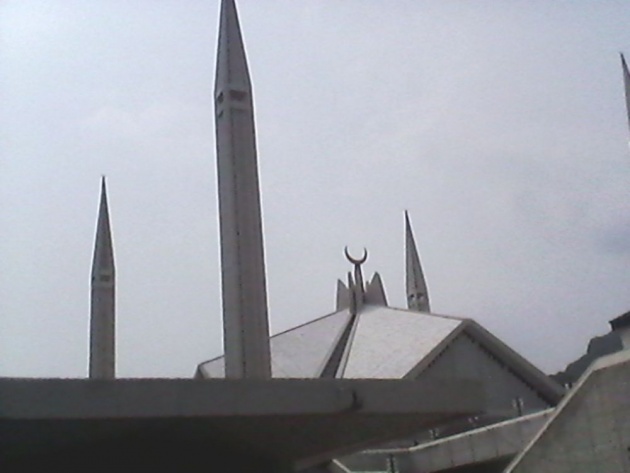 It came to fourth place w.r.to size when Masjid AL Haram and Masjid E Nabwi were expanded in their sizes.
It is situated in the hills of Margalla,in the avenue of Faisal Avenue.Its construction was started in 1976 when architects from 17 islamic countries played their roles in constuction but design of Turkish architect was accepted.This project was led by Azim khan, from dept. of construction in Pakistan, and governed by Saudi Arabia. A cost of around 130 millions was made.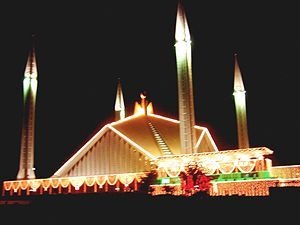 Its construction was appriciated over all the world. Its design is innovative from rest of wonders of world. It covers an area of 5000 sq-meter,10,000 worshiper in main hall and 24000 in porticoes, 40000 in courtyards and 200000 in adjoining grounds. Margalla Hills have increased its fabolus scene and its beauty.
There is also situated International Islamic University along its side, which educate islamic laws to its student.