3 Things I Learnt at the Fashion Institute of Technology's Diversity and Globalization in the Beauty Industry Symposium:
1. "Minority is the new Majority." -Tonie Leatherberry, Principal at Deloitte
Based on statistics, 50.4% of American children under the age of 1 are minorities. In 2014, the global earning power of women is expected to shadow the GDP growth of both China and India. Within the next five years in the United States, the Lesbian Gay Bisexual Transgender (LGBT) buying power will reach $790 billion. The buying power of Asian Americans will reach $1 trillion, African American spending will total $1.3 trillion and Hispanics will have the highest buying power of $1.7 trillion.
The Beauty Industry caters highly to women. It is also an industry where product development caters specifically to the consumer's needs (e.g. dry/frizzy or smooth/silky shampoo, L'Oreal's True Match Foundation). Markets that were once ignored are now being--and should be-- paid special attention to, if not already. Advice given by Ms. Wilson is to label products based on the problem or need the product is catering to, rather than the specific race it was created for in order to extend customer reach (e.g. Labeling shampoo for 'dry/frizzy hair' rather than for 'African-Americans,' which are known to have uncontrollable frizzy hair.)
Globally, the BRIC and MIST (Mexico, Indonesia, South Korea and Turkey) countries have been chosen tor expansion plans, with the intention of using MAC's "boots on" approach; getting to know the localities of the country before jumping right in to business. Creating new products that cater specifically to the needs of these different cultures and increasingly fragmented markets will ensure the growth of these companies.
2. "There is a high chance that the next 'IT' beauty product already exists in the ethnic market."- Cheryl Wilson, Director of Ethnic Hair Care in Unilever
The Beauty Fusion model, featured in FIT Graduate's Capstone Project suggested a model that incorporates indigenous ingredients, sensorial experience and beauty rituals into the product innovation process in order to better relate to its diverse customers on a global scale, and also to drive global empathy.
Common beauty rituals that are known include Roman bath houses, Japanese hot springs and the application of black kohl and green machalite in Ancient Egyptian times. In more modern times, the fruit, Huito, used by rain forest natives to create temporary tattoo-like body paints have been used in hair dyes and mascaras. Other indigenous ingredients that are used in today's beauty products include acai berry (brazil), rooibas (South Africa), and pearl powder (Asia). Sensory experience, on the other hand, provides the emotional connection demanded by a customer as part of their beauty experience. This can be best referred to olfactory memory and the familiarity of 'mom's perfume' that often sparks childhood memories.
3. "Consumers today are unique. They have the power to influence others."- Alexandra Fritsch-Gil, FIT Graduate student '12, Marketing Manager at Bumble and Bumble
The Bonding Helix, a proposed model by the Graduate team. The model stresses the need for digital footprints and technology to create customized digital content for their customers, through utilizing social media. Today, customers are able to have one-on-one conversations with the brands they use, and brands must allocate think about community management and engagement in order to ensure success in establishing a strong digital identity that parallels their offline brand image.
Another advantage of social media, as mentioned by Mark Davis, Director of Community and Ethical Trade at the Body Shop, is opening access to dialogue with consumers aiding in consumer education. "Fair price and stable demand equals better life and self-esteem," said Mr. Davis. Social media has the power to reconnect a world where the supply chain is almost completely disconnected from the end-consumer—it has the power to dismantle the "see no evil, hear no evil" approach so many consumers choose to use to justify their demand for cheap prices. Mr. Davis gave the example of how a farmer of cocoa can now speak directly to the buyer of Body Shop's body butter and vice versa, building a relationship and better understanding the process and hardships that they go through in order to harvest the raw ingredients needed for the consumer's end product. It is through this empathy, built on relationships, which will perhaps expedite the process of ethical pricing.
The Diversity and Globalization in the Beauty Industry Symposium was held on November 16th 2012. The symposium was broken into a panel discussion featuring Nicholas Gaverlis, VP of Global Product Development at MAC Cosmetics, Cheryl Wilson, Director of Global Business Development Ethnic Hair Care at Unilever, Ursula Wynhoven, General Counsel at the UN Global Compact Office and Alexandra Fritsch-Gil, Marketing Manager at Bumble and Bumble, who is also part of FIT's graduating class of 2012. This was followed by an interview with Mark David, Director of Community and Ethical Trade at the Body Shop International PLC. Information and statistics mentioned above were all obtained from the the Capstone project titled, Diversty and Global Product Development: Beauty Fusion, by Natalie Ivezaj, Iidiko Juhasz, Ilana Allegro, Maria Arnaudo and Kelle Jacob.
Have you once thought about where the raw ingredients of your beauty products came from?
Still from 'W A R' by Made In Hollywood USA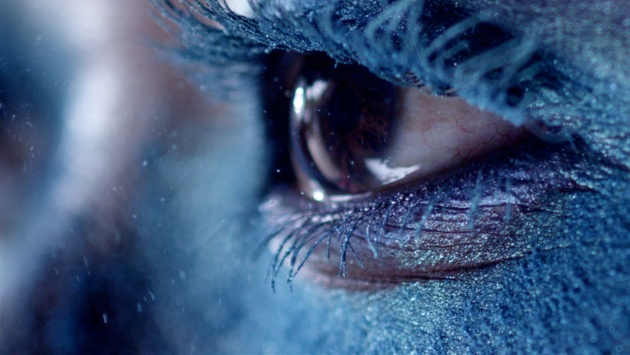 'BLOOM' A Beauty Film by Charlie Wan