As the Oscar Red Carpet approaches and the self-proclaimed style police rustle up to see which actress has aligned herself with which designer (and throw judgment upon them), it's a good time to remember there was once politics in fashion, and fashion made a difference.
The Oscar began as a much less grand affair before television cameras swept in but no less important to the industry.
Now we can divide the relationship of Hollywood and fashion, to the studio era and the post studio era. During the studio era of the1930s actors were contracted to studios and the actors wore what the studio designers made for them.
But not everyone was pleased with this and the protest about low wages and tight control of what picture an actor would make was led by Bette Davis, against her employer, Jack Warner.
In around 1934 Bette had her heart set on playing in a film being produced by another studio. Swapping stars was not unheard of but Jack Warner said 'no', and cast her instead in a mundane melodrama entitled the Housewife. She begrudgely fulfilled her contractual duties.
As the 1935 Oscars approached Bette Davis was a favorite for her role in Dangerous, but probably thanks to the lack of support her studio, she wasn't nominated. It was other actress nominated who started a push to have her on the list of nominees.
Finally nominated and furious with Jack Warner- to his horror, the glamorous star wore a suit that was part of her wardrobe for the drab Housewife.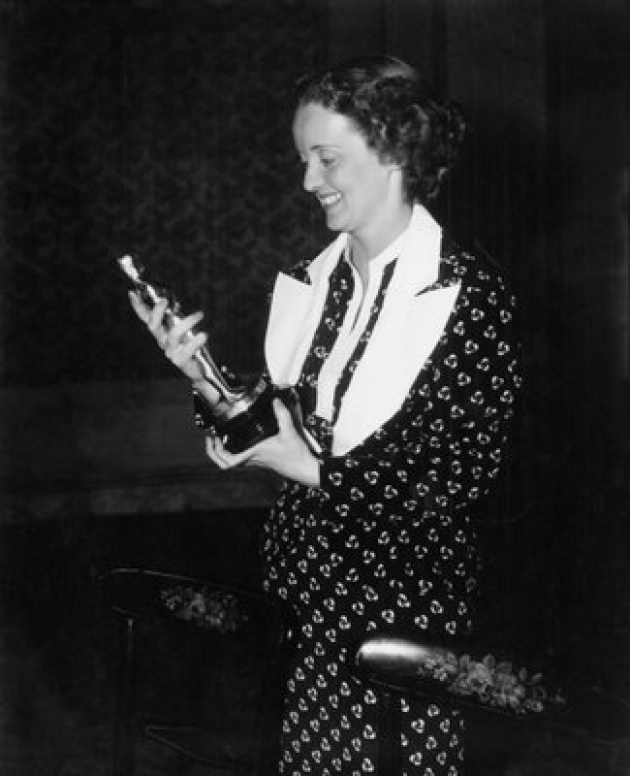 It was a statement about her subjection to the studio and a personal defiance of Jack Warner, who treated her like a submissive housewife and not a powerful star.
Bette never expected to have to go up to the podium in the hideous outfit that evening since she should never have been nominated but as it turns out- she won.
(There was another special twist at the 1935 Academy Award championed by Bette Davis- it was the first year that the gold statuettes were officially dubbed "Oscars' in reference to her then husband Harmon Oscar Nelson.)
Two years later fellow actress Luise Rainer was suffering burn out from back to back movies and wished to miss the Awards in lieu of a holiday despite being nominated for the Good Earth. She was dressed in her travelling pajama suit ready to go when her studio sent a car for her and probably in a similar act of defiance to Bette Davis, she didn't change into more suitable attire but reluctantly attended- and what would you know, she had to except the award in her pajamas.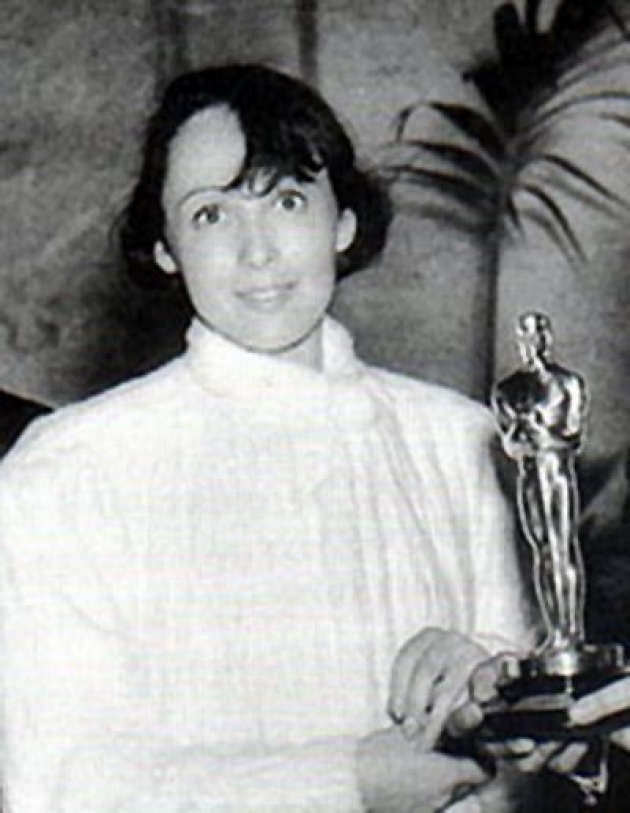 So, this Academy red carpet when the fashion police (who really should be taken away themselves) dare to deign best and worst dress, also remember that sometimes the worst dress is actually the best.